This showcase could well be our favorite amongst all the pool of talent at Barcelona Bridal Week. What struck us the most about the collection was the strong use of textures by Immaculada. Her collection was romantic with it's frills and flowers but uniquely contemporary in it's execution. The gowns are off the road from conventional and can truly make a bride feel special on her big day.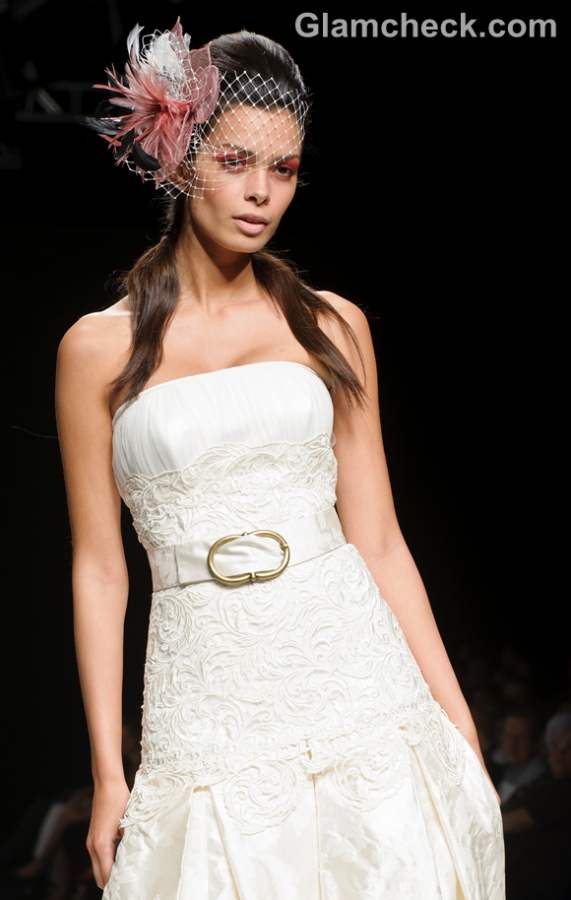 This bustier gown, an art form in itself with intricate body hugging textures till the hip, gains volume with box pleats at the skirt.
The belt at the waist with it's metal buckle adds the right edge to this gown.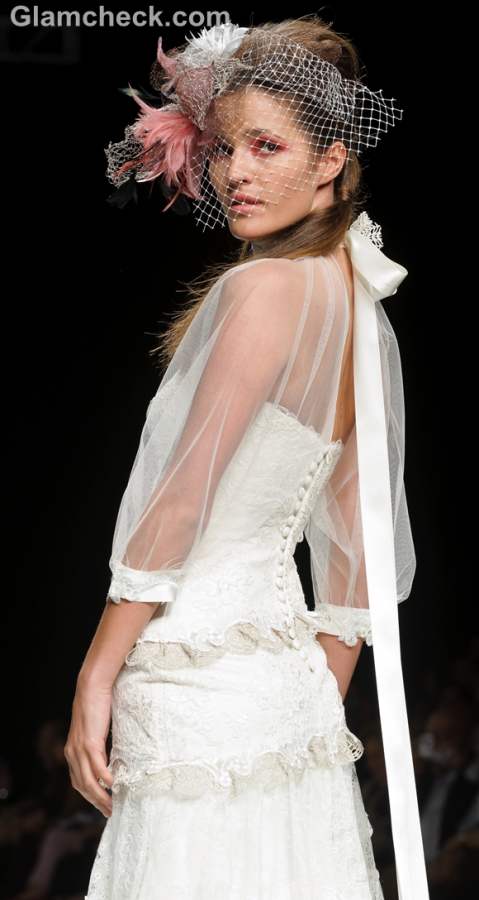 A sheer yoke gown, with it's buttoned back and frills in delicate laces, can hardly spare any woman's heart fluttering. The gown differs by not having the conventional  volume attached to tiers.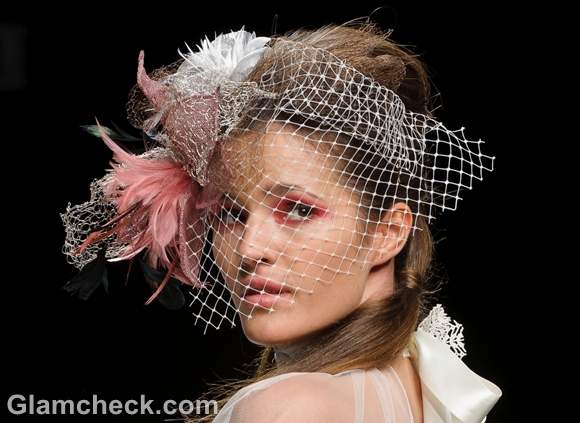 The veil with hair net and flowers made out of feather looks stunning with the bold eye makeup.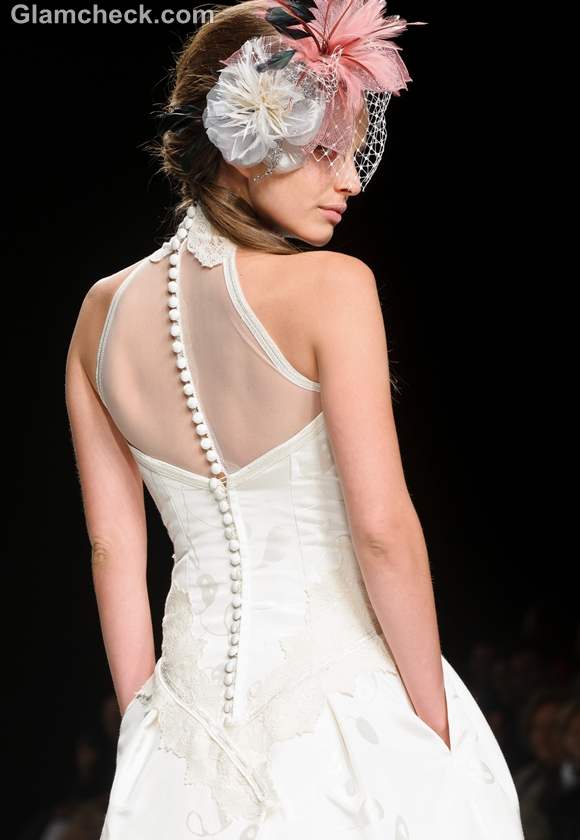 The beauty in this lies in the buttons as well as the corset like panels. The pockets are a welcome addition and the corsage headgear reaches the heights of irresistible.
The collection was not all white and some violet, thistle and lavender blush pieces also made it to the runway in tulle.
Image: catwalker / Shutterstock.com