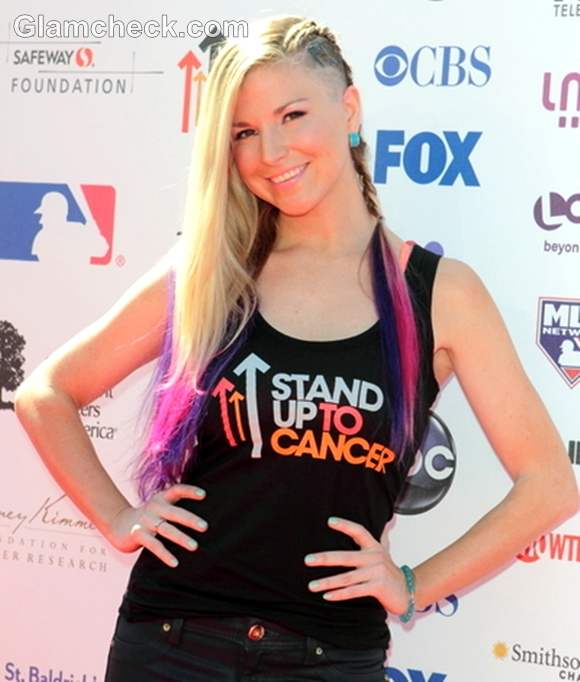 If you want to send a message, it makes sense to do it in a way that will stick in people's minds. At the 2012 "Stand Up To Cancer" fundraising event at The Shrine Auditorium in Los Angeles, California on September 7, Diem Brown proved that she is all in for the fight against cancer by writing the word 'FIGHT' in green on her shaved scalp.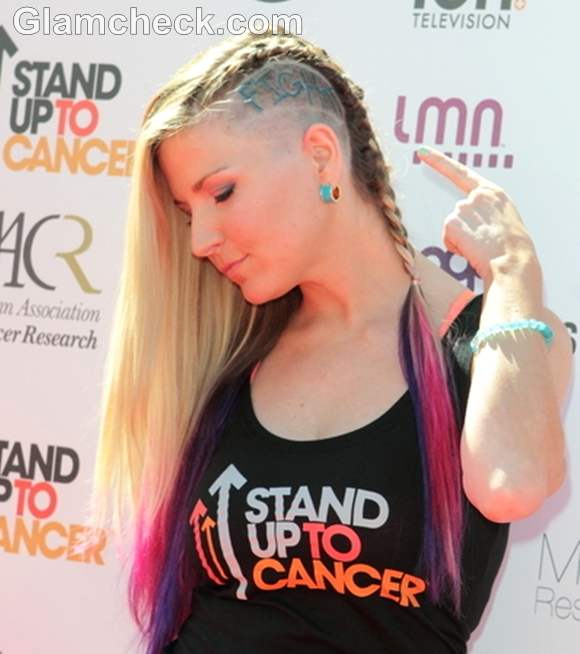 Of course, she didn't shave her whole head, just one side. She plaited a braid through her hair right after the side parting to give the shaved bit more definition. The rest of her blond tresses were left alone, styled straight and left loose.
But there was another attention-grabbing aspect to her hairstyle – her hair color. The ends were dyed purple and pink creating a stark contrast against her monochrome outfit and pale yellow head.
This is a gutsy hair experiment, and pretty well-executed.
Image: P R Photos