More than anything and irrespective of the commercial nuances, one thing a fashion show promises is a visual treat. The entire drama of creatively crafted clothes welded together with edgy accessory that together work towards communicating a concept surely has the capacity to leave all spellbound.  Talk about dramatizing then the Red Carter Swimwear Presentation for Spring Summer 2013 showcased during Mercedes Benz Swim Fashion Week effortlessly takes over our minds.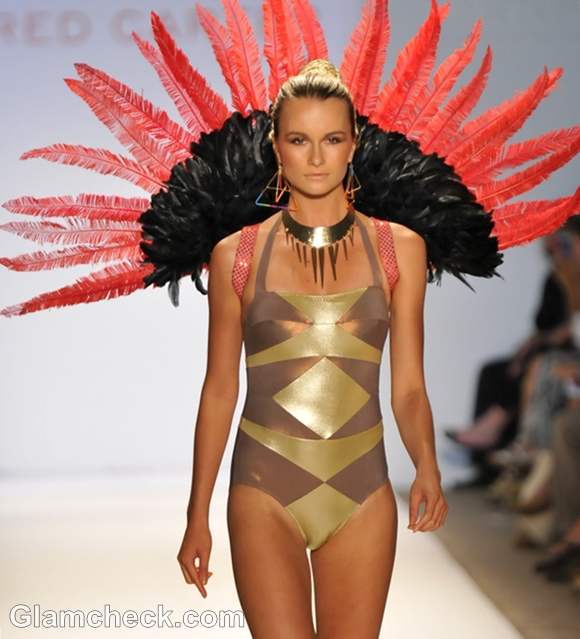 One would think how a swim show would be pushed to its dramatic limits. This show had the answer to that as it saw a creative and splendour filled collection of accessories that accompanied every swim outfit and gave it an instant twist diversifying it to every aesthetic thought ranging from tribal to fun!
Hip Headgear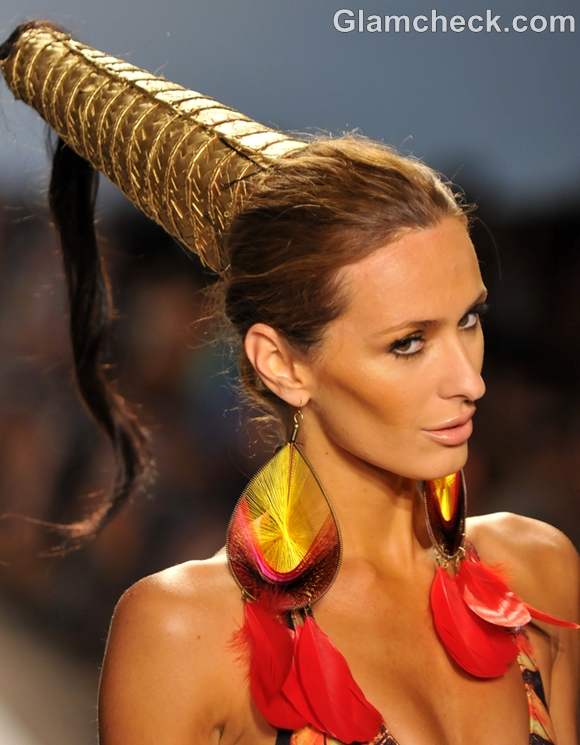 What hasn't been seen before has the power to make an impact. The gold frustum shaped headgear was an instant capture and did just that. Who would have expected a swimsuit to be matched to such an oversized head piece and it seemed to fit in well. If this wasn't enough of a visual appeal then to add were an oversized pair of feather & thread shoulder dusters!
Elaborate Neckpieces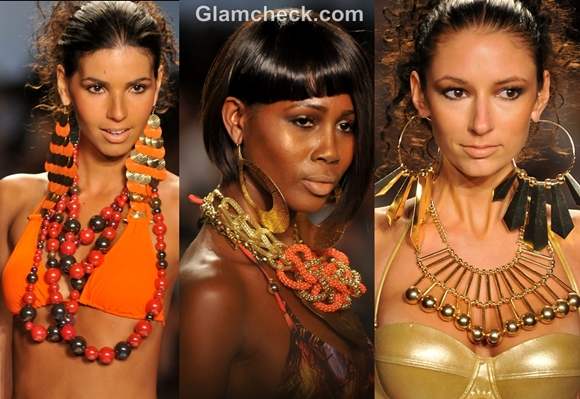 The show tapped at the very essence of the fact that swimsuits can be accessorised to a delightful limit. Neckpieces formed an integral part of the same. Huge corset covering beaded options, links of colours and textures and metallic statement piece cannot be missed and enhanced the swim suit neckline like never before.
Oversized Shoulder Dusters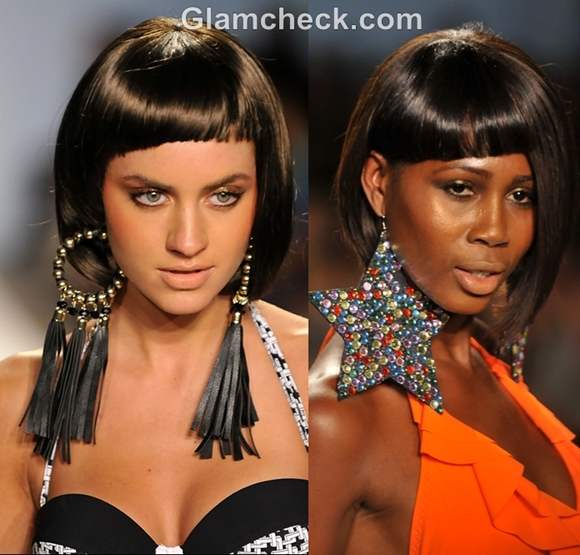 Clearly the show was of volumes and size. Devoid of the neckpieces the shoulder dusters by itself make a perfect option for making a statement and beautify your collar bones. An idea to steal!
A Starry Affair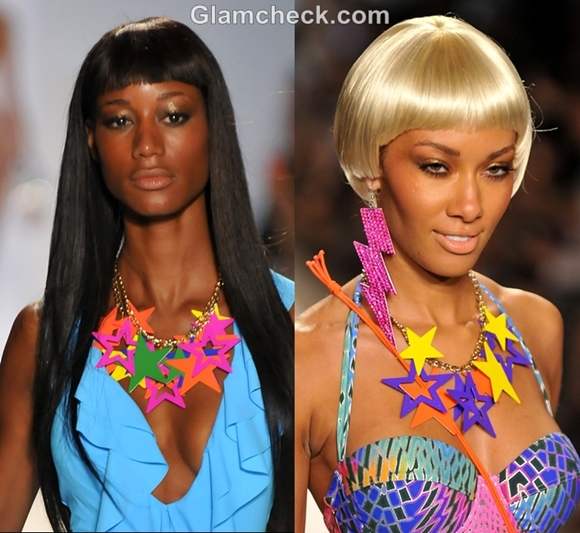 Taking inspiration from the most favoured play school motif were the bright neon stars neckpieces where every neon shade of the season was translated as charms that formed the vibrant neckpieces.
A show highly dominated by the accessories that it takes time to recall the swimwear establishing the power of accessorising!
Image: Anton Oparin / Shutterstock.com