Former supermodel Jodie Kidd was spotted at the Brighton Sea Front on September 12 with seven dogs in tow looking relaxed, content and fashionable. The 6 foot 2" stunner was participating in a campaign that promoted Brighton as the most pooch-friendly town in all of England, and from the looks of her, we're guessing it will be quite a success.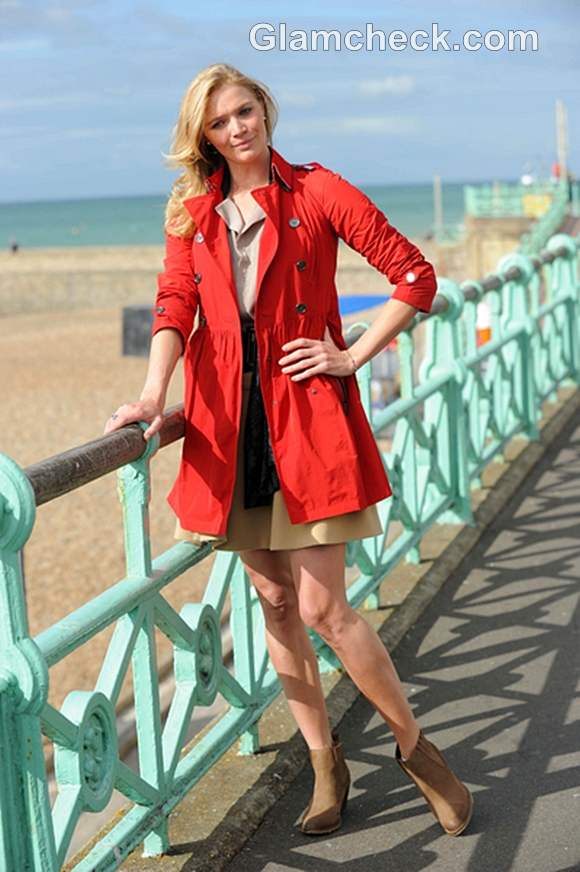 Jodie's outfit was a far cry from her days on the runway, but she still has what it takes to turn quite a few heads. She wore a short beige skirt with a cream blouse, setting off the two with a wide black belt. The focus of the ensemble was undoubtedly the short red mackintosh with large black buttons – a delightful pop of much-needed color to spruce up the neutral tones of the rest of her ensemble. She accessorized with camel-colored flat boots, a black stole and a slim bracelet.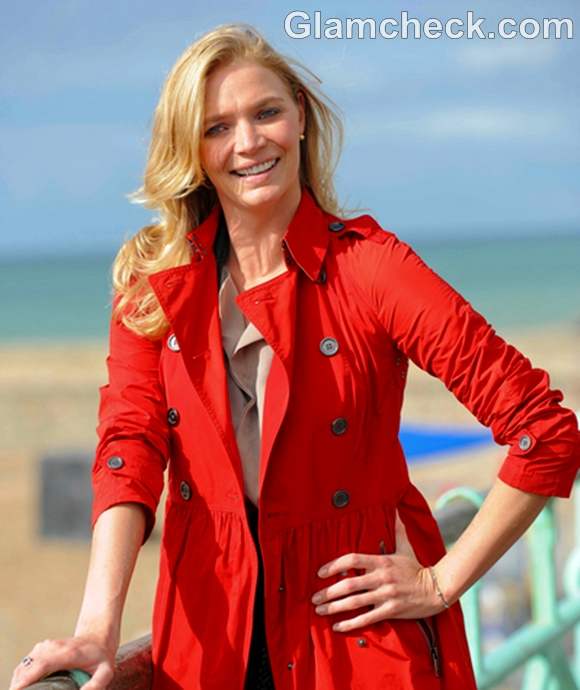 Her makeup was very natural, and we give her full points for her wavy blonde hair which was pretty much left alone so it had a wind-blown look from the breeze on the promenade.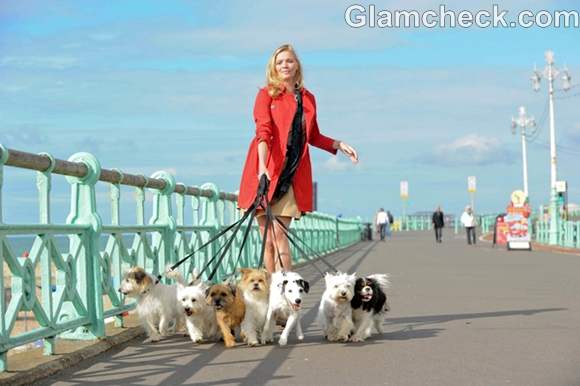 Her street style is perfect for a day out. The outfit is put-together with both aesthetics and functionality in mind, a hard-pressed combination in the world of fashion.
P R Photos