Neon eyeshadow is a great way to make heads turn. Not only did we see it on the runways this spring, but more and more celebrities seem to be flaunting it. Why should the rich and famous have all the fun? Anyone with a bit of gusto should definitely try it out too!
The golden rule of applying neon makeup is to make it stand out enough to get it noticed without attracting unflattering attention.
Choosing Shades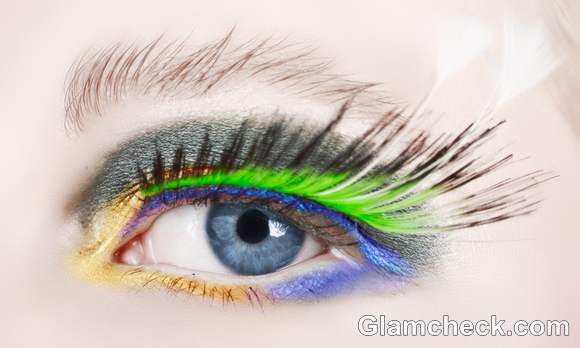 neon eye shadow
From a wide range of colours to choose from, you could opt for neon yellow, orange, green or blue to suit most looks. Neon red and purple are also great to use. For a really funky look, try using neon glow in the dark eyeshadows.
Application
Use an eyeshadow primer, a concealer or liquid foundation as a base for your eyeshadow. Make sure to apply it right from your lash line to your brow bone. Your canvas is now ready.
Use an angled eyeliner brush for the corners of your eyes. Keep a separate brush at hand for blending colours.
Take special care while applying mascara or liner over your eyeshadow.
Using a Single Shade of Neon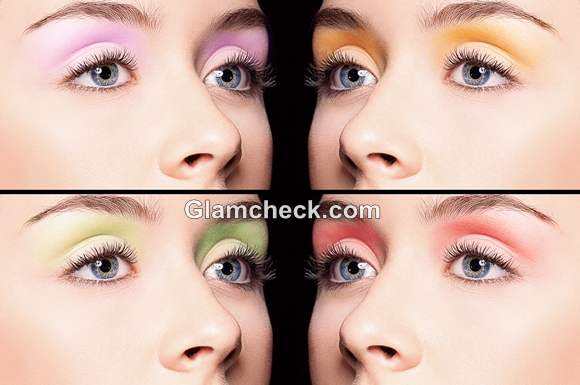 Neon eye shadows
For beginners, the "neon-nude" look is a great place to start. All you need to do is apply a streak of a single shade of neon liner or a bit of eyeshadow to your eyes keeping the rest of your face as natural as possible. This way your eyes will automatically stand out.
Using Multiple Shades of Neon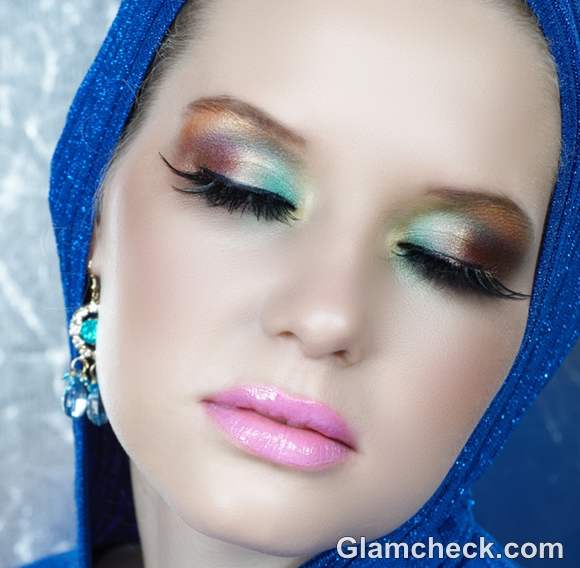 Neon eye shadow
For a subtle look, you could combine a particular shade of eyeshadow with a darker version of that shade as eyeliner.
Taking it a step further, you could use an electric blue, green, yellow or purple liner along your lower lash and add a contrasting eyeshadow colour near the edge of your upper lashes, gradually letting it fade towards your brows.
While blending many shades together, try to keep the individual colours visible without having distinct boundaries.
Tips:
 Try wearing neon eyeshadow without your usual black liner. Make sure to cover your entire eye socket for maximum effect.
 Dampen your brush lightly with water and squeeze out the excess with a towel to add a bit of vibrancy to powdered eyeshadow.
 Mascara or false eyelashes are a definite look enhancer.
This trend can be worn at any time. You could sport the look while shopping during the day or partying at night. Don't forget to look confident and get ready to have some fun.
Shutterstock