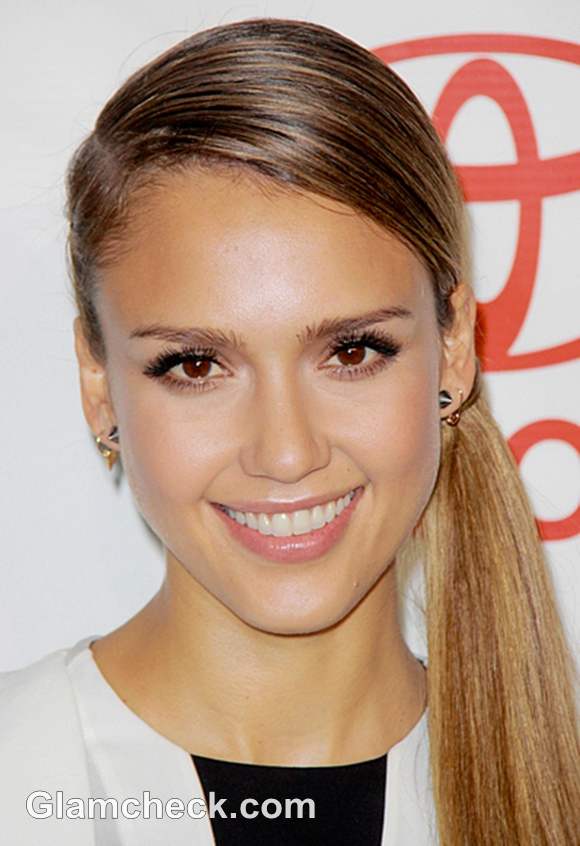 Jessica Alba Side Ponytail hairstyle
Stunning actress Jessica Alba gave a well-loved hairstyle a swanky twist as she attended the 2012 Environmental Media Awards at the Warner Brothers Studios in Burbank, California on September 29 where she was honoured with a Green Parent Award for the launch of her eco-friendly The Honour Company.
We've seen a lot of the side braid and side-swept curls on the red carpet this year. From sleek and messy to everything in between these two styles have ruled the crowns of Hollywood beauties for months.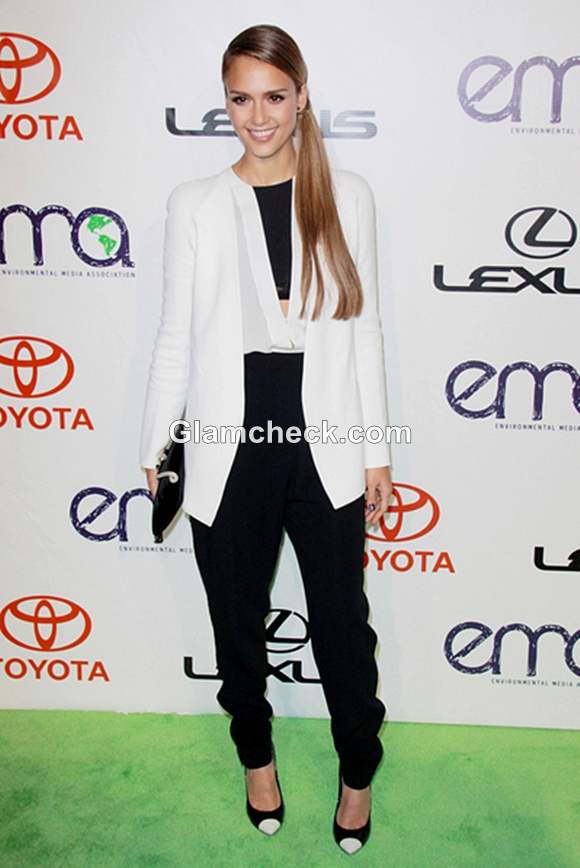 Jessica decided to give the old story a not-often-seen twist by sporting a side hairdo herself but with a ponytail instead of the regular braids, curls or chignons. The dusky beauty swept her sleek, straight hair to the side from a deep parting, wearing it in a simple ponytail that ran down her shoulder.
The style is simple and classy but very down-to-earth. It gives her look the feel of a girl next door who made it big but didn't forget where she came from, which is a pretty accurate depiction of the humble star's life. It's also quite practical, needing no maintenance as she strutted her stuff on the red carpet and beyond.
P R Photos