Ready for more Halloween inspiration? Check out some of the winning ensembles sported by guests at the 2nd Annual Insane Asylum Halloween Party hosted by Miss California USA Pageant Winners at Studio 528 in Los Angeles, California on October 26.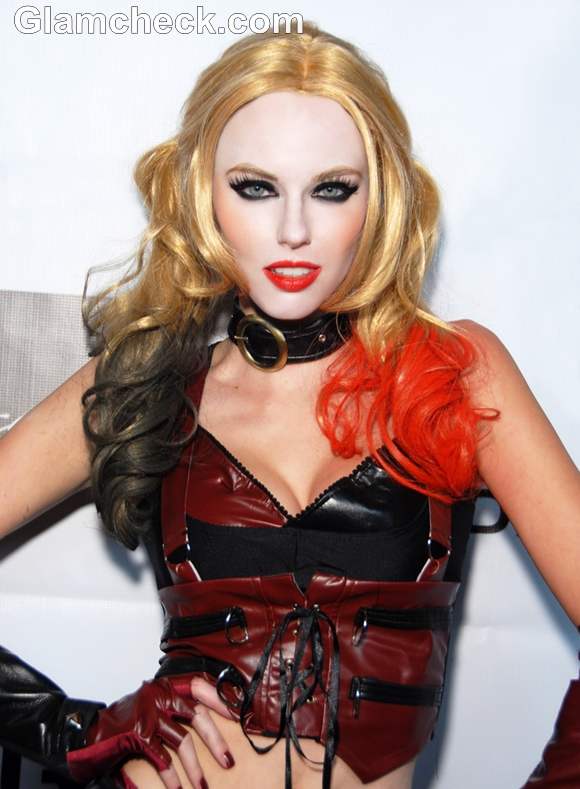 Alyssa Campanella Annual Insane Asylum Halloween Party 2012 
Alyssa Campanella heated up the red carpet in a tight leather outfit. We're not quite sure who she's portraying but the dominatrix aura of her look meant it had to be someone with a vendetta. Her dip-dyed ponytails – one orange and the other black – had us even more stumped but impressed with her sense of adventure.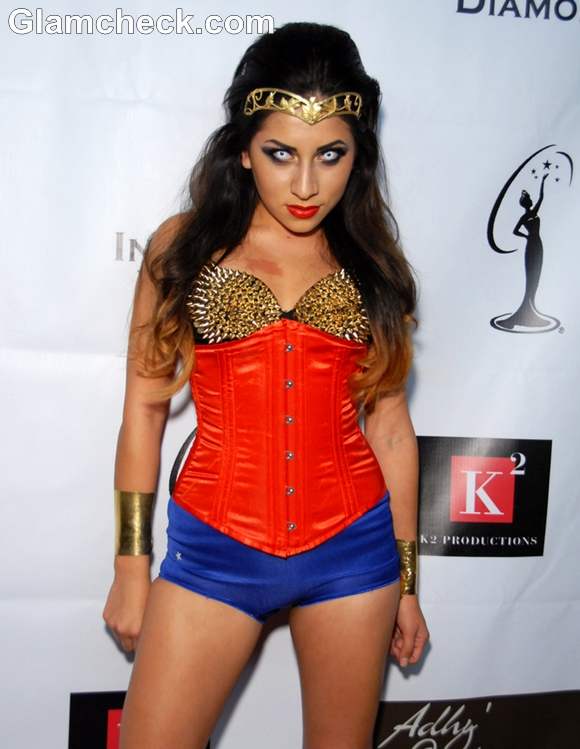 Melanie Diaz Annual Insane Asylum Halloween Party 2012
Melanie Diaz came as a perhaps-possessed Wonder Woman. She wore white lenses which made her look freaky as heck. Even her costume was altered with spikes on the gold bust to give it an evilly feel. Is this Wonder Woman here to save the day or to take our souls?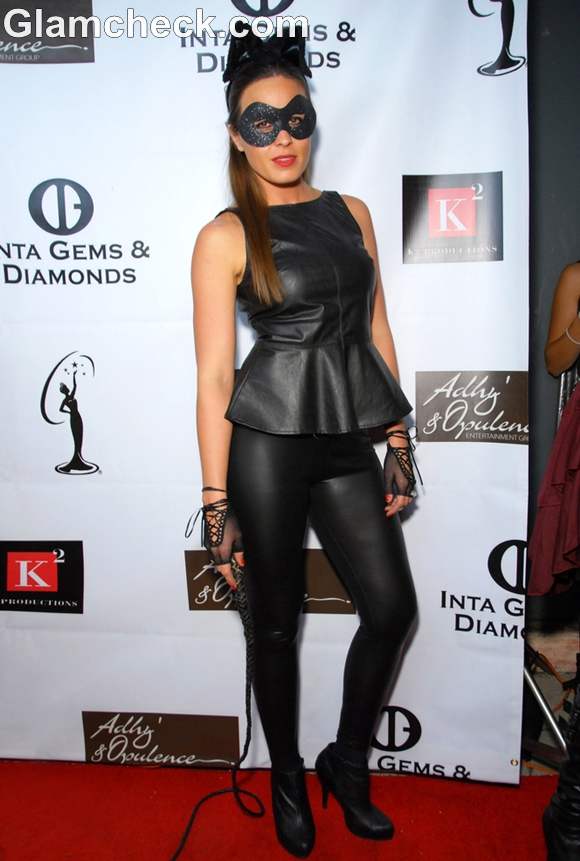 Raquel Beezley Annual Insane Asylum Halloween Party 2012
Raquel Beezley added a trendy touch to her catwoman costume. Instead of the traditional leather bodysuit, she sported leather leggings with a leather peplum top. Take in the sexy touches – the huge black bow in her ponytail, lacy biker gloves and the sequinned mask. Meowwrrr!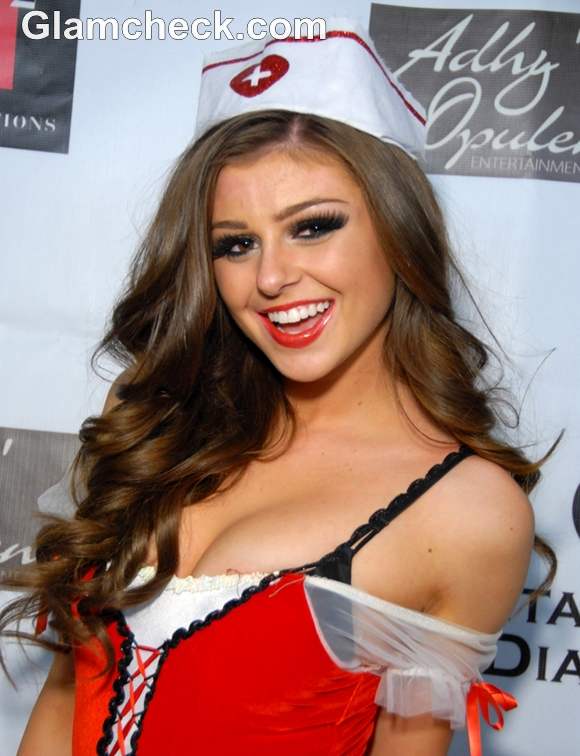 Raquel Katherine Leviss Annual Insane Asylum Halloween Party 2012
Raquel Katherine Leviss was attired in a costume that has rocked hot bods on Halloween for decades – the sexy nurse. The red corset that's a part of her outfit sure is unlike any nurse's uniform we've ever seen.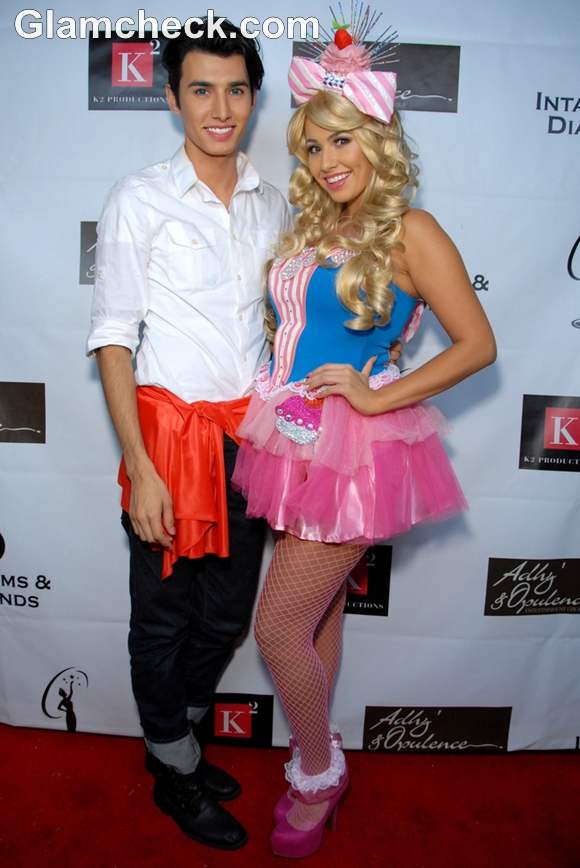 Lou Flores went with a cutesy-sexy look as a candy girl. Trick or treat, Lou easily plays both parts in her flouncy, pink candy floss costume.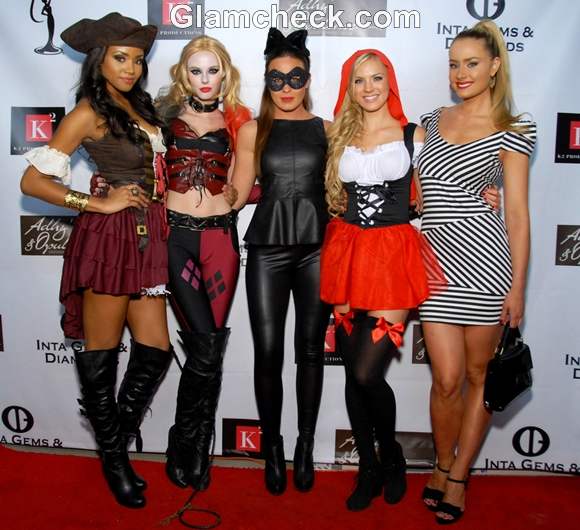 Meagan Tandy, Alyssa Campanella, Raquel Beezley, Kristen Dalton and Claire Scheider Annual Insane Asylum Halloween Party 2012 
Meagan Tandy was inspired by Pirates of the Caribbean, putting a twist on things by showing us what a sexy female version of Jack Sparrow would look like. We'd definitely watch that movie.
No Halloween party is complete without a fairy tale character thrown in. Kristen Dalton sported the ever-popular sexy Red Riding Hood ensemble complete with bow-detailing on her thigh-high tights. There's no grandma in this story, but there are likely to be plenty of wolves.
P R Photos