Ever noticed the way some people's hair sticks out from under their winter caps? While this may be unfashionable for some, fashionistas know better. Get ready to see this hairstyle now rock the summers too. Cynthia Rowley's Spring/Summer 2013 collection presented at the Mercedes-Benz Fashion Week on September 13, 2012 in New York showed us how to get this "hat look" just right.
Nothing says fashion better than some volume and drama. We saw models walk down the runway in creative ensembles with hair and makeup that can only be described as 'Big and bold'. Their dual textured hairstyles and bold bottom lashes were really hard to miss!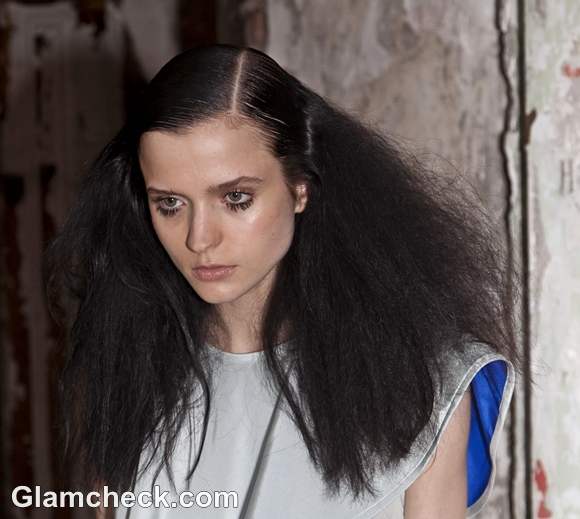 Cynthia Rowley Spring-Summer 2013  Dual Textured Hair and Bold Lashes
This look was inspired by the mixture of different fabrics used to create this collection as seen with the contrasted slick crown and teased hair.  The "hat look" was perfected using a volume addition hair product on damp roots and then creating a feathery effect on the lower half of the hair by crimping and teasing it.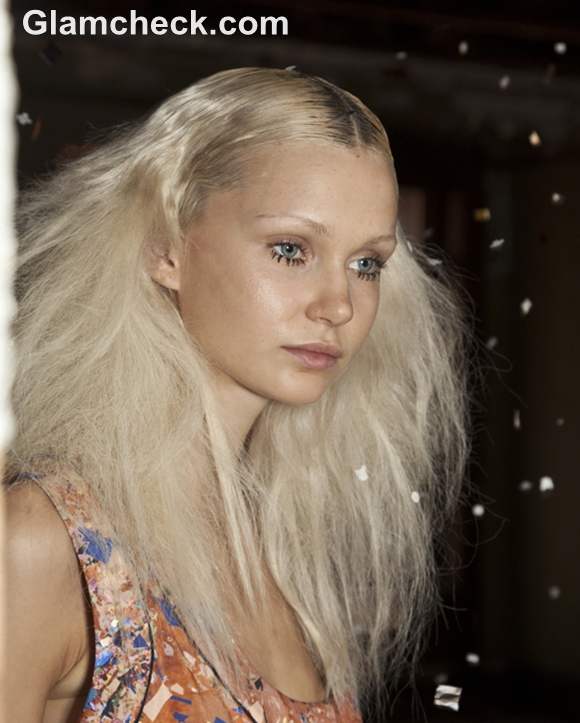 Hairstyle trend s-s 2013 Dual Textured Hair and Bold Lashes
You can also get this look by applying mousse over the crown of your head and then gradually crimping and backcombing the rest of your hair from near the level of your ear.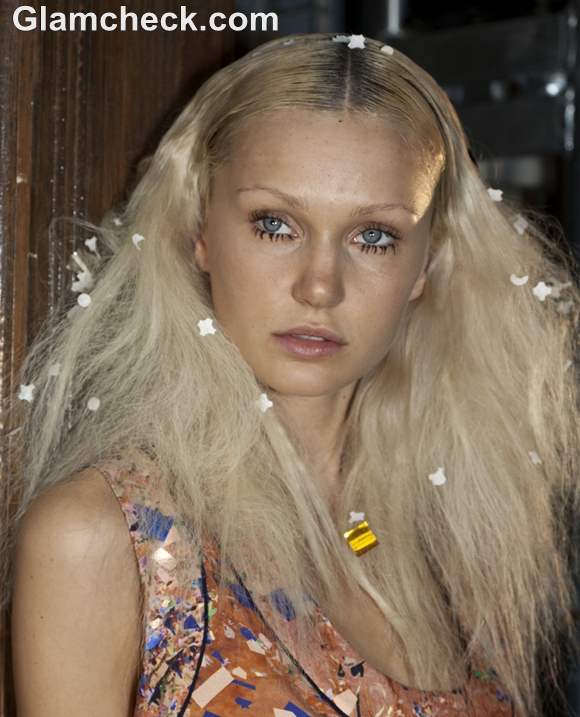 Hairstyle trend s-s 2013 Dual Textured Hair Cynthia Rowley
This fluffy yet structured look may be a bit unmanageable without the addition of a hair fixer. So make sure to apply a lot.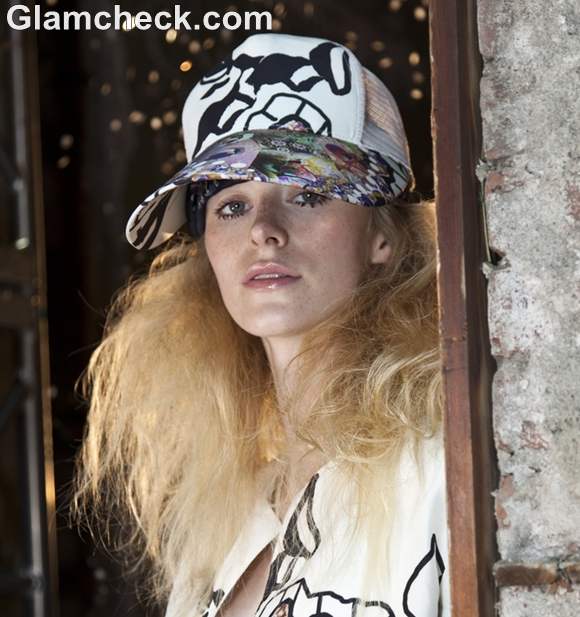 Hairstyle trend s-s 2013 Dual Textured Hair and Bold Lashes Cynthia Rowley
Cynthia Rowley kept the rest of their makeup simple. Mascara was used to define the models lower lashes which I think was a clever touch because it gave them a bright-eyed look that didn't overpower their hairstyle.
The rest of their facial makeup included a bit of foundation with a light blush across their cheekbones. A light lip color completed this wet-dry look.
Tip: While applying mascara, use eye shields or cotton makeup remover pads below your lower lashes to keep it from smudging.
So next time instead of trying to avoid a "hat head" or wishing you weren't having a bad hair day, bring out some of your hair care equipment and get set to have a rocking day.
Shutterstock