Actress Bai Ling was spotted arriving at Greystone Manor in West Hollywood in a striped yellow and grey sweater dress.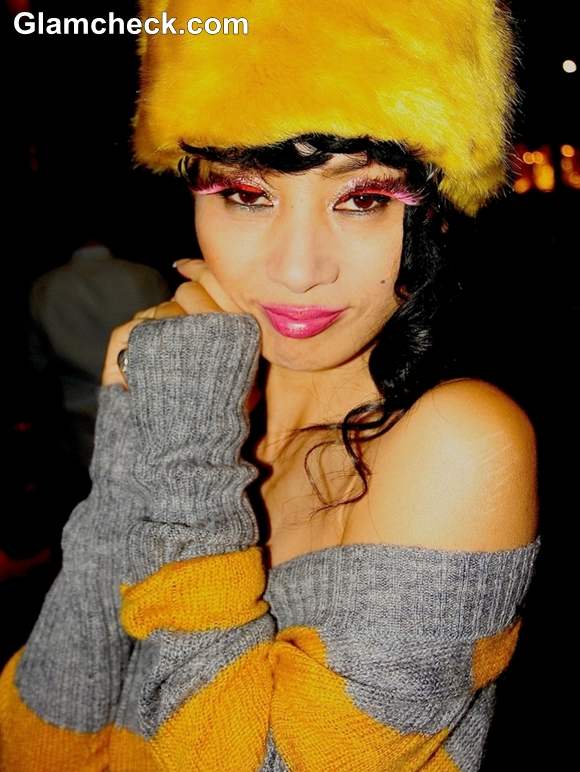 Bai Ling In Striped Sweater Dress At Greystone Manor In West Hollywood
Bai Ling wore a grey marl and mustard yellow auto-striper sweater dress which was super short with an elongated V-neck which was dropped to her left shoulder. A dramatic fuchsia faux eye-lash and mustard yellow fur hat in Russian style were the main attractions.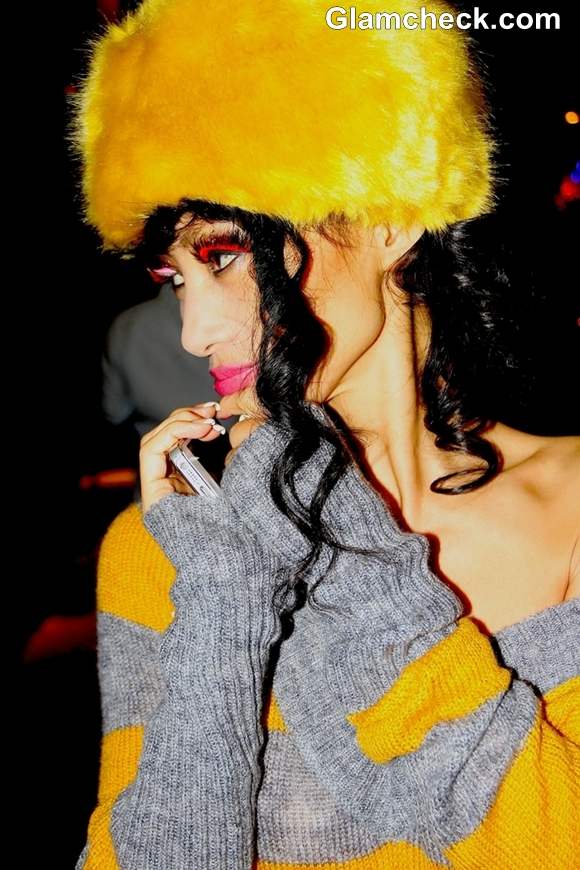 Bai Ling At Greystone Manor In West Hollywood
A strand of curly locks carelessly brushed her bare shoulders. The lady completed her look with deep black liner, faux eye-lashes in fuchsia, a pretty pink pout and French manicured nails.
A host of other celebrities like Lloyd Klein and Mohammad Molaei were also spotted at the Manor.
Get the Look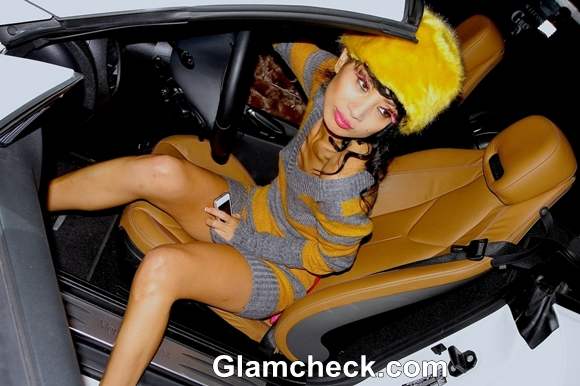 Bai Ling hot At Greystone Manor In West Hollywood
A warm striper is a cool option for the winter.
Wear one with a varied color scheme and pair it with denims, tights or skirts.
Buy a faux-fur hat in Russian Military style to accompany your striper
If you are keen on going dramatic with your eyes then opt for a pair of colored faux eyelashes
A sweater dress teamed with opaque black stockings or tights and a pair of –wedge-heeled sneakers will see you through the winter in style!
P R Photos