Bid goodbye to Tangerine Tango as Emerald Green becomes the official color of 2013, as selected by Pantone in their color report released earlier this month. The insights offered each year fit the mood of the world. This time around 2013 focuses on well-being, balance and harmony, hence the hue which also stands for its elegance and beauty.
It is the reason designers are drawn to a specific color and the stores and ultimately the streets become abundant with it. A good time to start sporting the hue would be right now, ahead of the curve and at the forefront of the fashionables. After all, a quartet of actresses (Angelina Jolie, Catherine Zeta Jones, Mila Kunis and Elisabeth Moss) wore spectacular gowns in this hue as early as 2011, at the Golden Globes.
So we make your ordeal way easier by giving some easy pointers to incorporate Emerald Green in your ensemble. There indeed is something for everyone, for those bold enough for a head to toe and for those subtle enough only for accents.
1.Emerald Green Head to Toe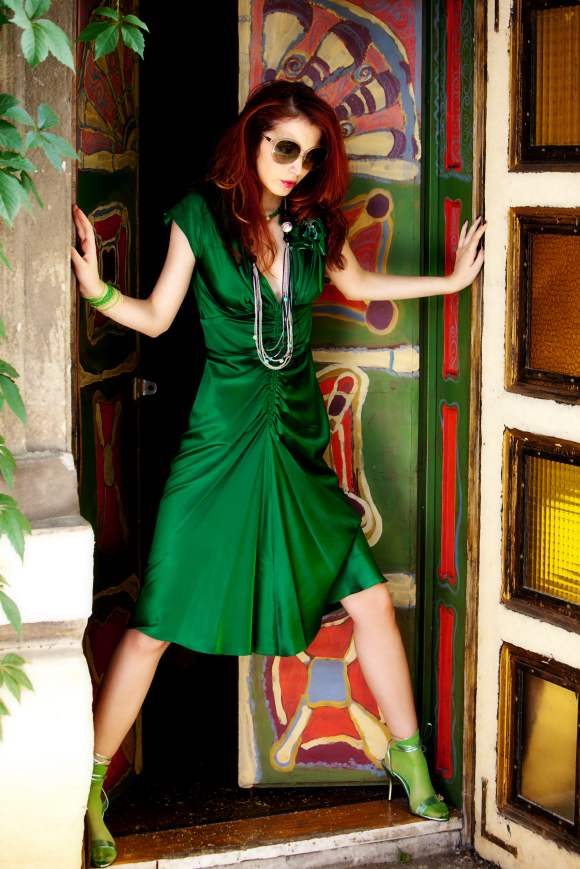 how to wear Emerald Trend 2013 head to toe
Forget lady in red, be the lady in emerald.
A silk satin luxe dress in this hue can take you from day to night.
Team up with pearl accessories or even statement pieces in the same hue.
Not everyone would believe at first that heels and stockings go well together, leave aside matching them to your dress. But believe your eyes, notice the picture and take the plunge of head to toe emerald!
2. Emerald Green with Brights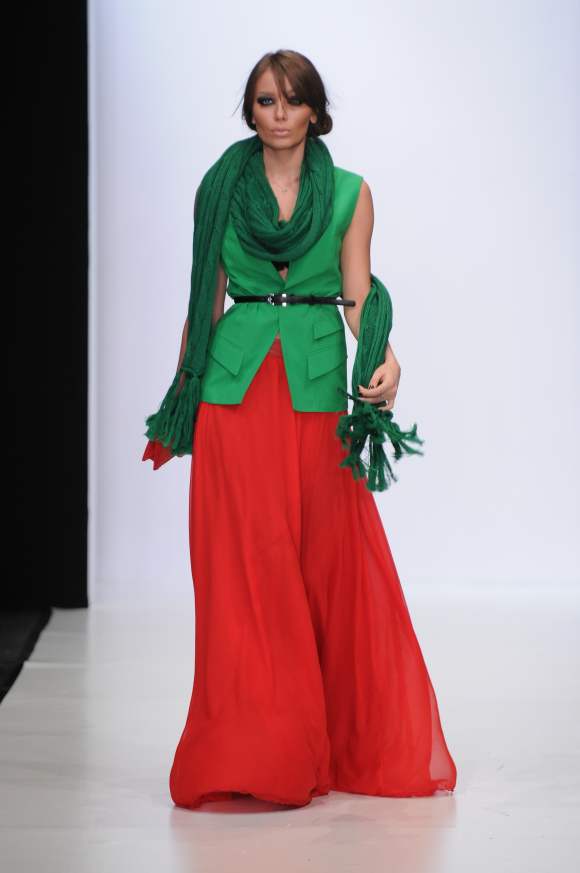 how to wear Emerald Trend 2013 with brights
If head to toe is not your cup of tea, but you still want to channel a bold look, this is your answer.
An au courant silhouette of choice would be a fluid maxi skirt in red, a tailored emerald jacket without sleeves and a scarf in a little darker shade. Cinch the waist with a thin black belt.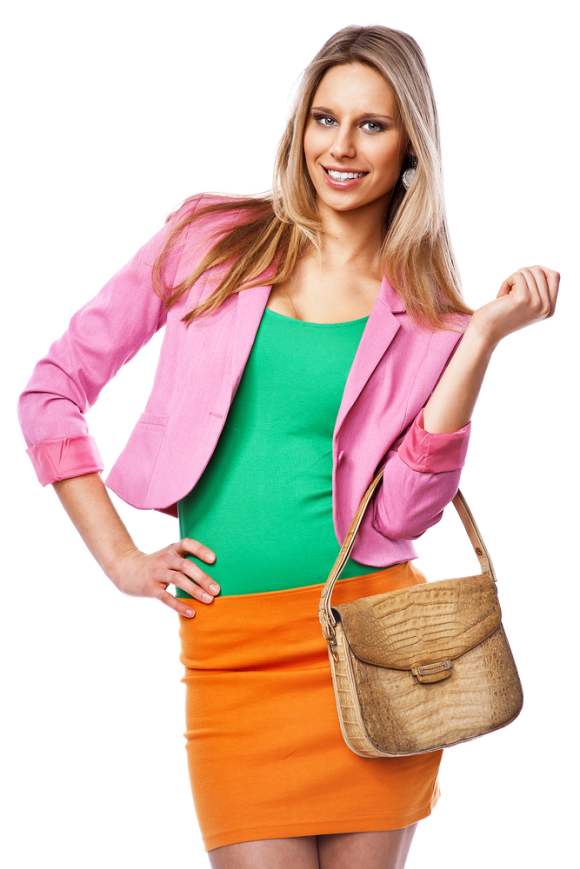 how to wear Emerald Trend 2013
Liven up your look by mixing various bright colors together. It's a cheerful combination we love. A pink blazer, an emerald tank and a tangerine skirt – best of all worlds isn't it? The accessories though should be neutral but not boring with this attire.
3. Emerald Green With Neutrals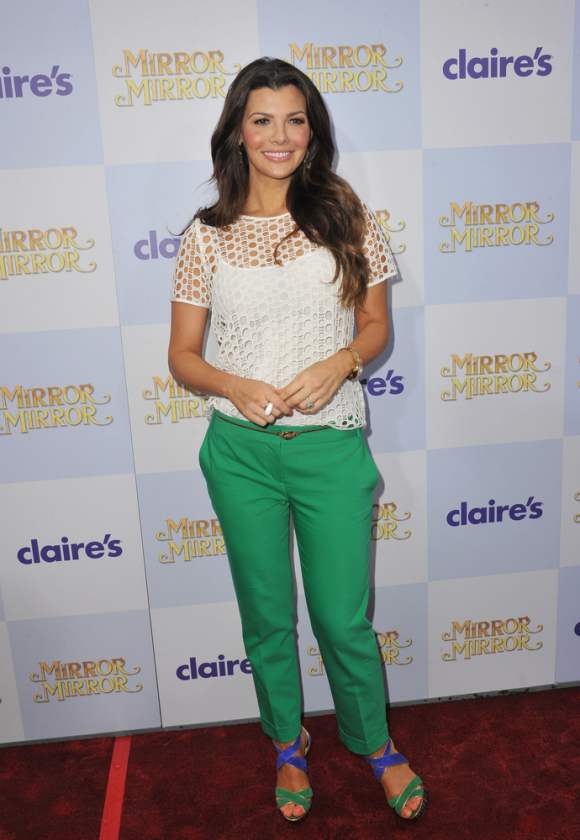 This focused approach can give attention to a certain piece in your look.
Colored pants are the quickest and easiest way to dress up on a regular day. And when the color is emerald green, the pants look even hotter. Pair with a detailed blouse in beige or white (seen here cut-out blouse) and a pair color-block heels with gold watch will complete the look.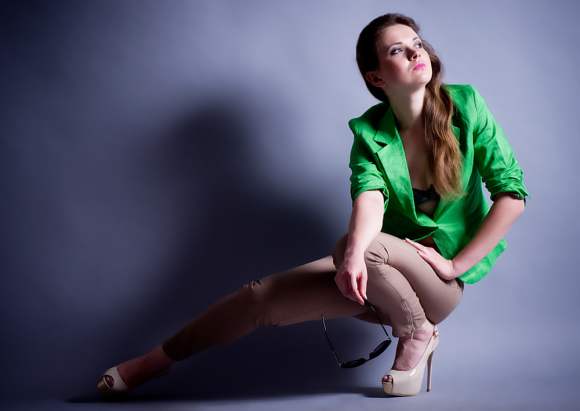 Reverse the equation with sporting a pair of fitted pants in neutral color, nude peep toes and an emerald blazer.
4. Emerald Green Accessories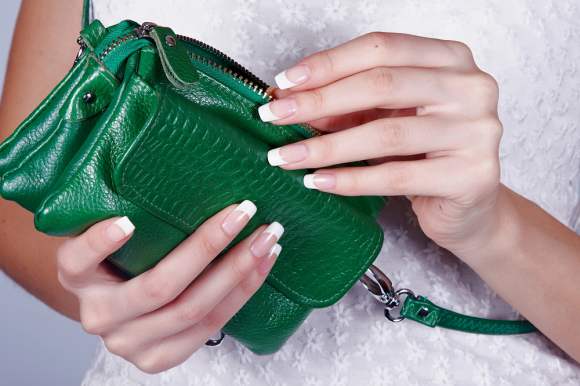 So what if you are skeptical of donning this hue in terms of apparel, don't forget the tried and tested weapon of fashion – accessories.
A small leather purse in emerald with reptile texture could make your look come alive. To make a chicer statement look for an oversized clutch instead.
Emerald peeptoes in suede can make any girl's heart flutter in joy. After all give a girl the right shoes and she can conquer the world! Wear these with your colored pants or an LBD, it won't let you down.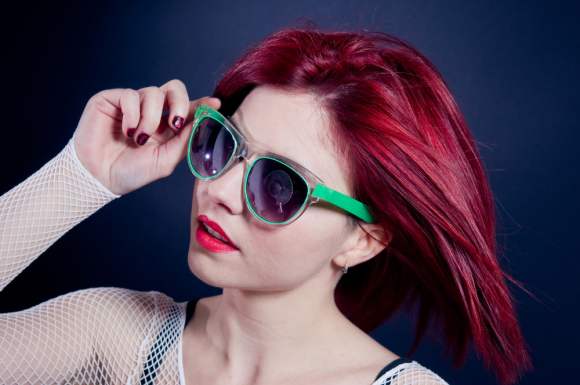 For sunglasses enthusiasts, and even those in the becoming, a pair of emerald sunnies could be your go-to choice for fashion for the eyes. Contrast the lips in a shade of pink.
5. Emerald Green Accents
 For those who prefer just a hint of color trends, incorporated fast in their wardrobe.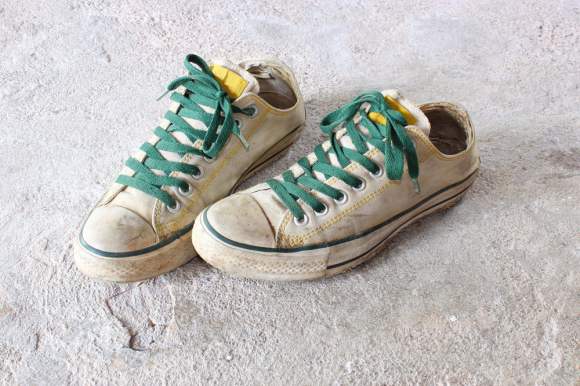 Why not revamp your faithful canvas sneakers, by lacing them up in emerald green. It is a fast everyday look, costs nothing and makes your casual shoes stand out.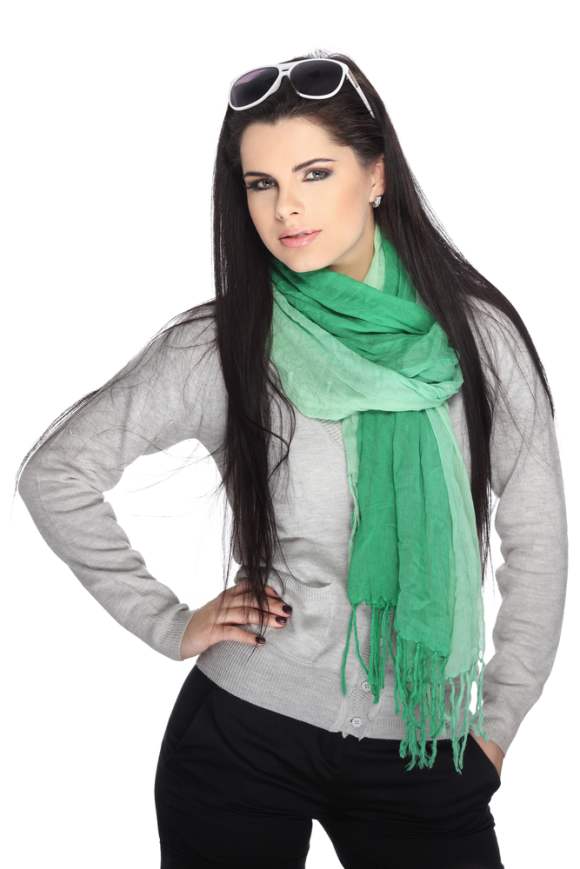 When all dressed in a monochromatic look, break the boredom and monotony by simply throwing an emerald scarf around your neck.
6. Emerald Beauty
Take this trend to the next level by rocking a new make-up palette.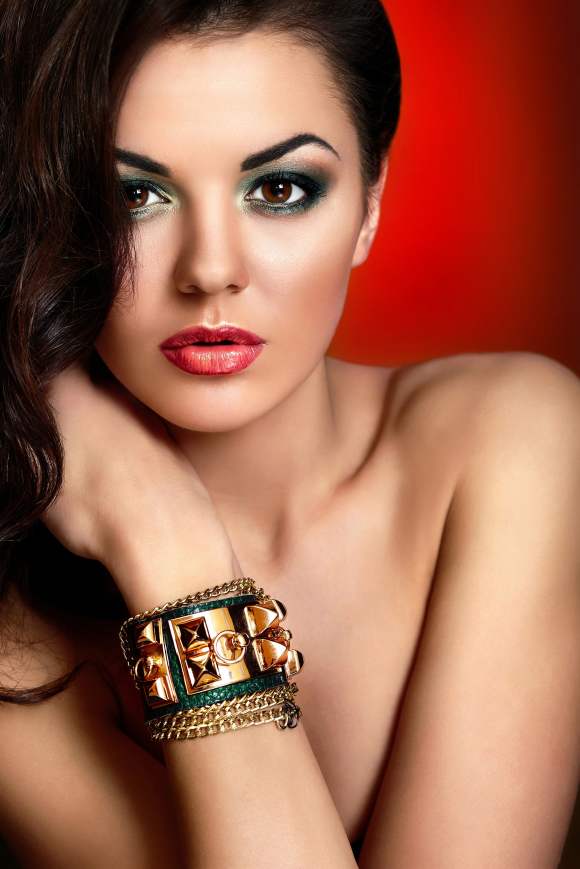 Confused on your New Year's Eve makeup? We love this jewel tone on the eyes in the form of a metallic smokey look, giving off a smoldering vibe perfect for the evening. Pair a green and gold cuff bracelet too alongwith.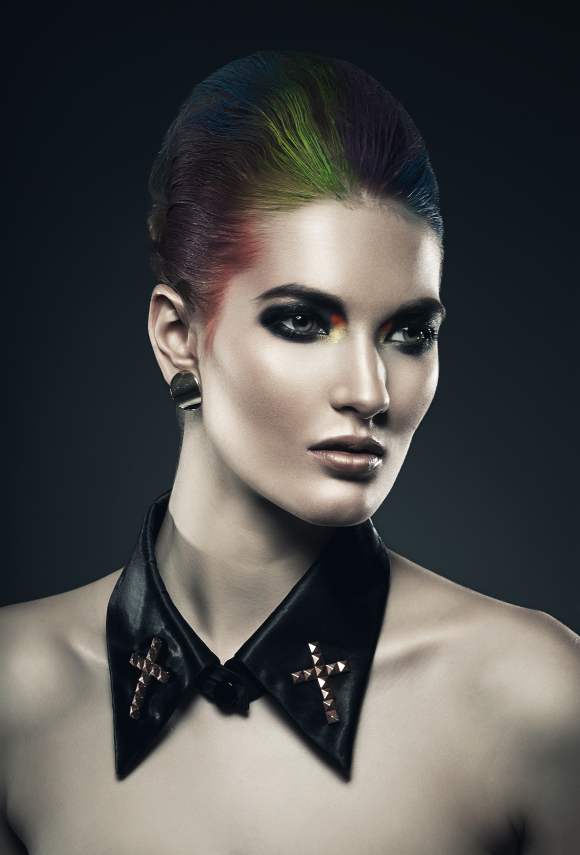 For those of you who love gothic undertones, and detest natural color of hair – play with this hue by highlighting your tresses. And not just emerald green, maybe violet and red too.
So go green this year, and do so in style. We only showed you a way, capturing the trend and rocking it is all on you now our dear fashionista!
Shutterstock