Certain looks go beyond "special occasions" and can be categorized as a part of daily wear such as the ensemble seen on the model here. A combination of shorts with a casual top can be delightfully incorporated in everyday chic wear – because one can sport this look for versatile activities such as lounging about the house, visiting the mall or simply moving around town.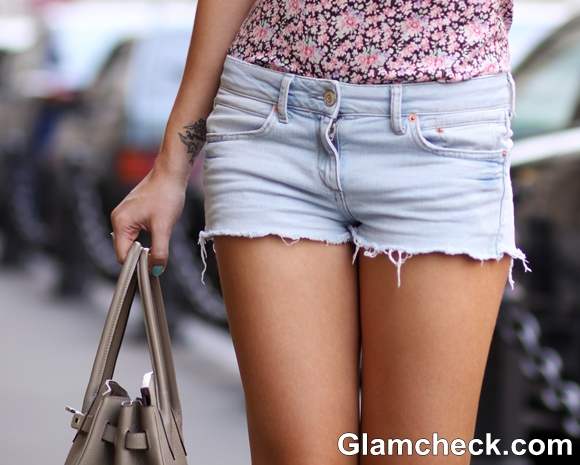 Rock the Look – Everyday Chic with Shorts
All that you need is a pair of dainty denim shorts to get started!
Rock the Fashion: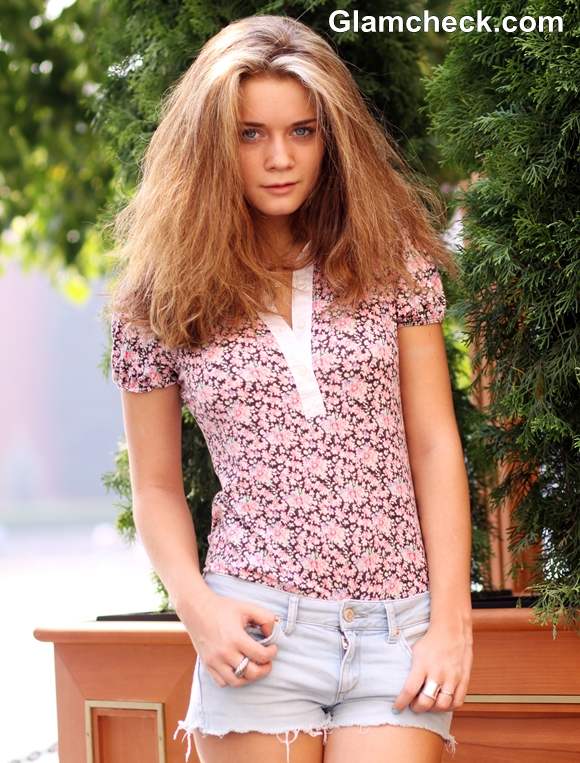 Rock the Look Chic with Shorts
You can pair any kind of casual top with your shorts – t-shirt, peasant top, camisole, halter, singlet or a fancy one! They will all suit the purpose of everyday dressing. In fact, if you are going for a weekend trip and do not want to take too many clothes with you, then just a change of tops would be enough to give you a brand new look.
Rock the Beauty: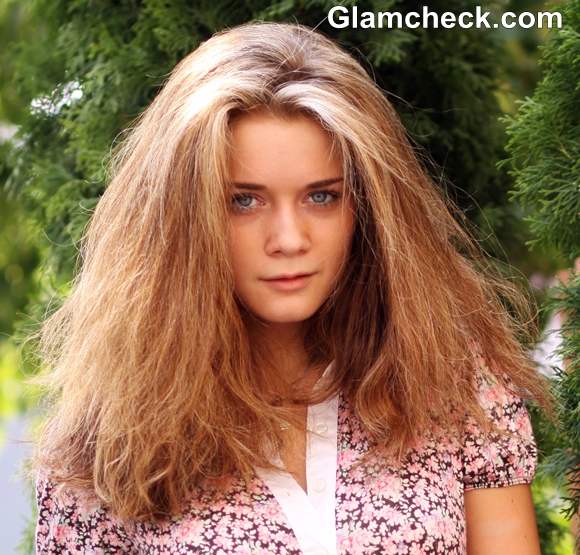 Everyday chic calls for a hairstyle which is more on the wash-and-wear side. So, you can leave the hair in their natural state or tie it up in a ponytail or plait it. Keep the makeup neutral.
Rock the Style: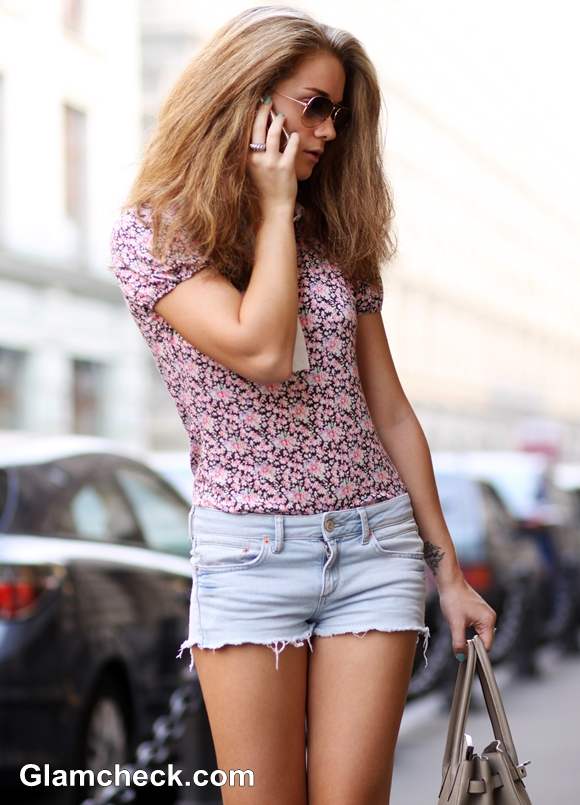 Everyday Chic with Shorts
A hobo, satchel or a side slung bag will all look equally good with the ensemble – so take your pick according to comfort level. The same goes for shoes – from wedges to flats, strappy to pumps, or maybe just a pair of thongs, a wide array of footwear will blend in with this styling.
Glamcheck's Rocking Tip:
If you want a quick transformation into a party hopper look from the everyday chic then add blingy earrings, bangles/bracelets and a chain belt. Tie up the hair in a puffed up ponytail, step into stilettos and add a layer of super glossy lipper– and you will be ready to dance the night away. 
Shutterstock