Denims are perhaps the most revolutionary additions that happened in fashion considering how the products of the same are a must have and integral part of everyone's wardrobes. Translated into various shapes and styles the fabric also forms a new style every season. With all the new versions that the seasons bring some always remain a classic and a denims skirt would fall in this category.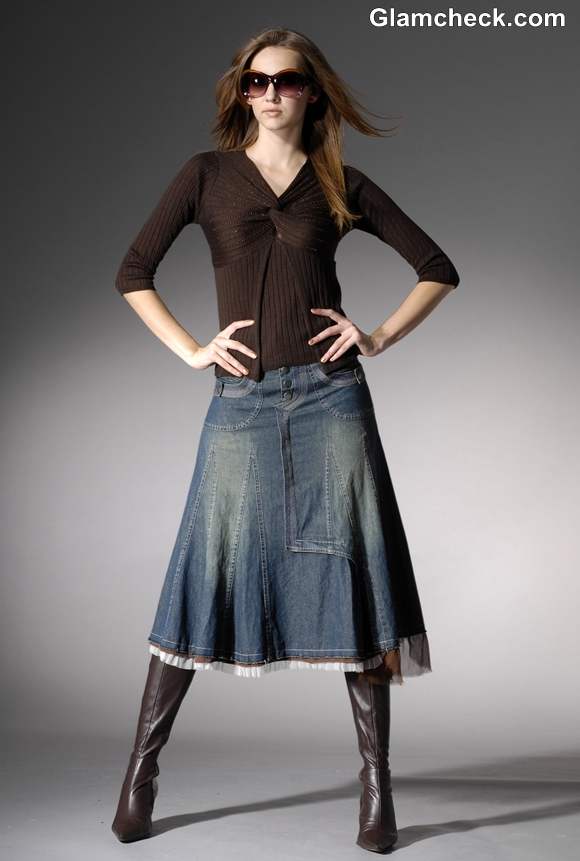 Winter Fashion – How to Style a Long Denim Skirt for Winters
Apt for the summers, the denim skirt can redefined for fall / winter if styled correctly with the right amount of winter clothes. Here's how to use the denim skirt in your favor this season.:
The Smart Browns
The prime focus of our styling is the A-Line denim skirt which has an elaborate stitch detail  with pockets and three buttons. What makes it eclectic is the white pleated frill and layered net in dark brown. To keep a smart approach to styling one can pick the same color on the denim to make a two color story.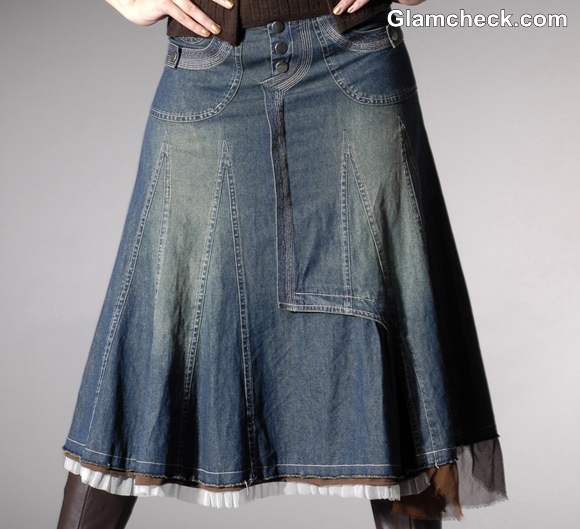 How to wear Long Denim Skirt for Winters 
The ability of denims to blend well with every color could be a major reason of its popularity. In our case we have picked a dark shade of Brown to result in a smart winter casual outfit. A draped knit blouse has been perfectly put together with chocolate knee length boots that add some edge to the outfit. The boots keep the legs covered so there is no compromise on comfort. The midi skirt is just perfect to do justice to the winter boots, successfully balancing the look.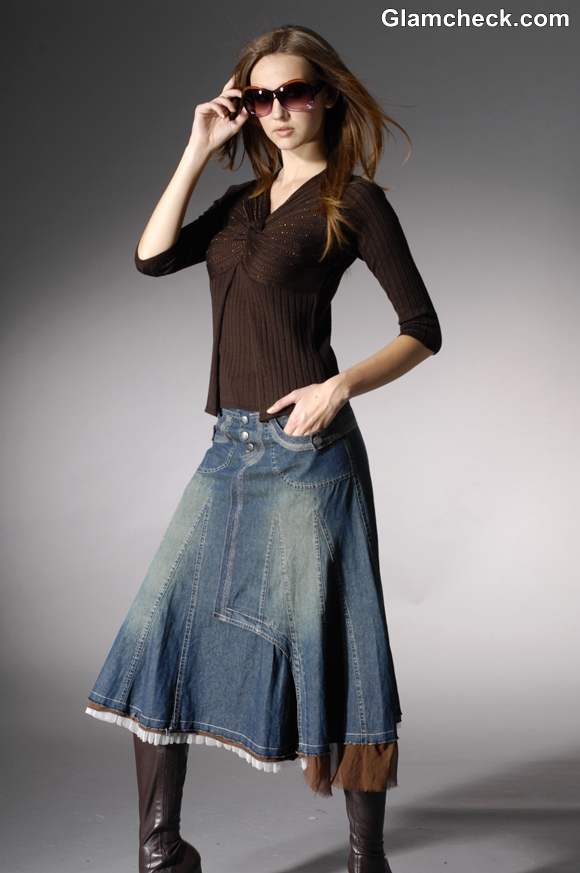 How to Style a Long Denim Skirt for Winters 
This is a classic casual outfit perfect for a winter day and as a day look is seldom complete without a perfect pair of shades, a smart pair will do justice to the look. One can stick to the color scheme of brown or go a step ahead by pushing the color boundaries. Take a cue from this look where a dual tone has been effectively used to complete the look.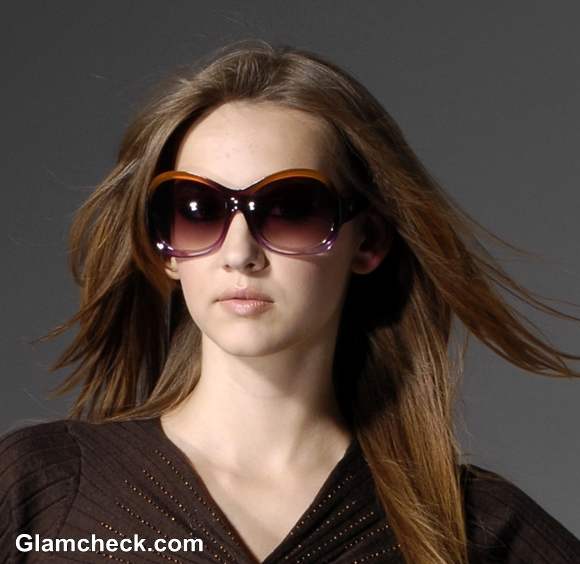 Winter Fashion How to Style Denim Skirt 
The styling is of a minimal approach but surely is high on impact. A look versatile in character that can take one from everything ranging from shopping to socializing!
Shutterstock