Hollywood actress Helena Bonham Carter had reason to celebrate at the 33rd Annual London Film Critics' Circle Awards which was held at the May Fair Hotel in London on January 20. The Sweeney Todd star was presented with the Lifetime Achievement Award for her long and successful career in the film industry.
What she wore:
Black dress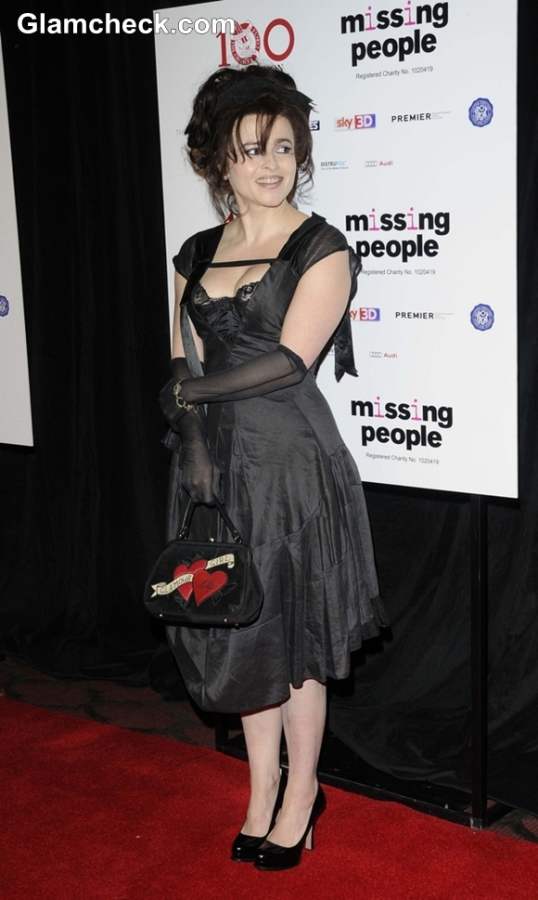 Helena Boham Carter 2013 Lifetime Achievement Honour London Awards Show
She looked fabulous as she went on stage to accept the accolade. Helena wore a very sexy plunging black dress with a flouncy, knee-length skirt. Her accessories contributed greatly to the look – elbow-length sheer black gloves, black heels, a black handbag, a diamond bracelet and pearl drop earrings.
Hair and makeup:
Updo; natural makeup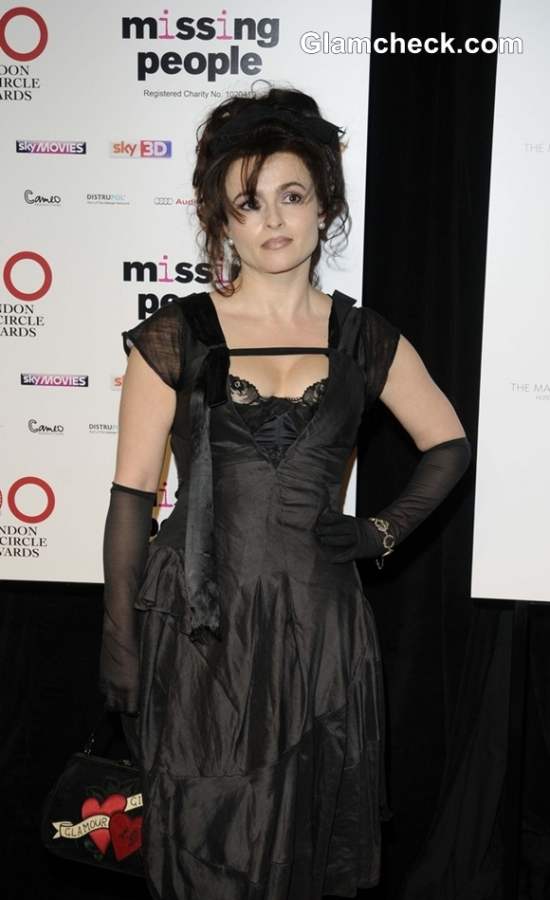 Helena Boham Carter 2013 Lifetime Achievement Honour at London Awards Show
Helena's porcelain skin is her best feature. It was thus just minimally covered to give her a glow, and an icy lippie with a bit of liner was all she needed to set her look for the evening. Her messy updo with messy fringes grazing her brow was fun and the perfect complement to her sassy outfit.
The 46-year-old was thrilled with the award but questioned jokingly whether it was a hint from the acting industry that she should stop working. We should think not!
P R Photos