Curly hair has rocked the red carpet and the ramp for several seasons. Although the do is well-loved and often a winner, it wouldn't hurt if someone gave it a bit of a new spin.
Marc Jacobs definitely seems to think so because the models at his recent Fall/Winter 2013 show sported a look which is sure to be the next big thing in curly hairdos – dramatic voluminous curls.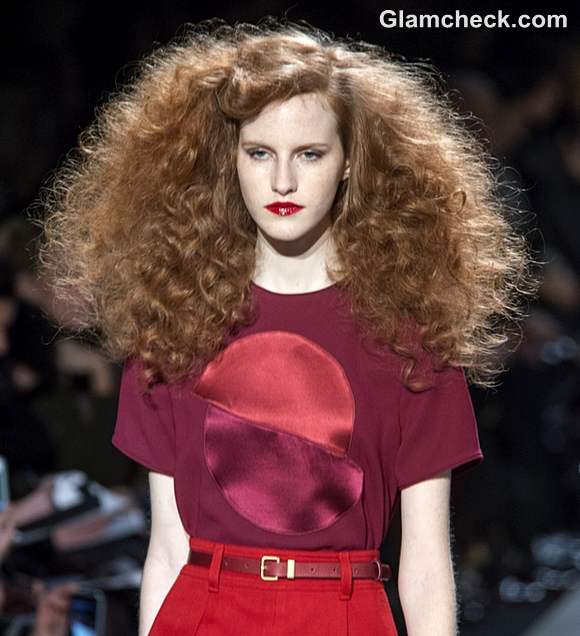 Marc Jacobs Fall-Winter 2013 Hair & Makeup – Voluminous Curls Red Lips
The models had their hair styled in blazing curls that had a life of their own. Flaming out from a perfectly straight side parting, they were frizzy but soft, and the drama was undeniable. The key there was volume. It transformed Jacobs' collection, giving each ensemble a bold and in-your-face appeal.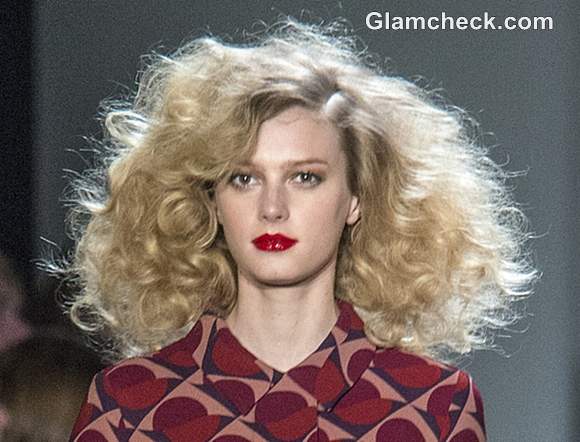 Marc Jacobs Fall-Winter 2013 Hairstyle & Makeup – Voluminous Curls & Red Lips
Each model sported a vibrant red lip color with the makeup on the rest of the face being completely natural. The unique look ensured that the curls remained the focus of the styling, but without sacrificing on the beauty of the face. The combination drew a good balance of drama on drama.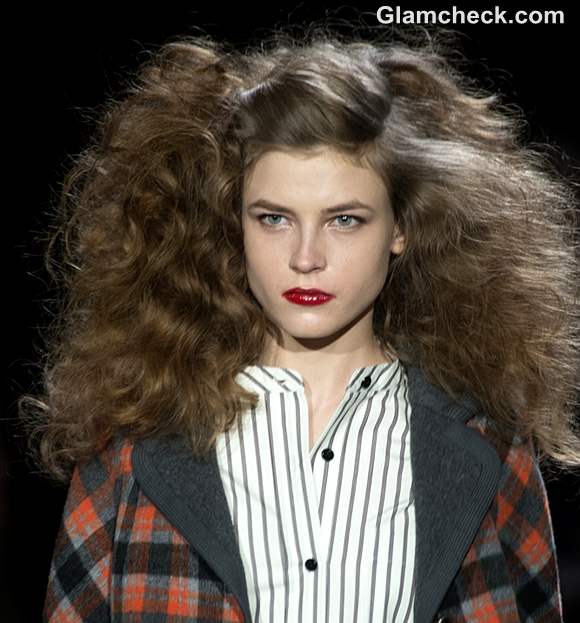 Fall-Winter 2013 Hairstyle trend- Voluminous Curls
But how well would a ramp look translate in real life? You won't know until you try. Voluminous curls could work for parties and especially gala evenings where your fabulous outfit will complement the aesthetics of this hairstyle.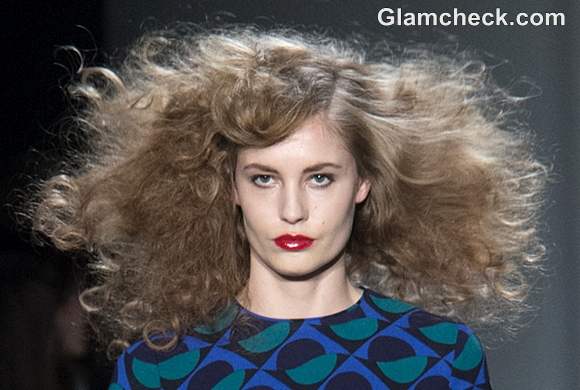 Fall-Winter 2013 Hair & Makeup – Voluminous Curls & Red Lips Trend at Marc Jacobs Show
There are sure to be several Hollywood celebs who will try out this look themselves at some point in the near future so we're sure to get a few tips and ideas from those who know how to work it in the coming months.
P R Photos