When you're 6 feet 9 inches tall, you are guaranteed to draw attention regardless of what you wear. Model Karly Kloss takes advantage of all those sexy inches. She can't help but dress well, seeing as how she is surrounded by the moguls of fashion all the time as part of her job. However, the leggy beauty has a pretty good inbuilt fashion sense too. Check her out as she arrived at the Lincoln Center in New York on February 12 for the Fall 2013 Mercedes Benz Fashion Week.
What she wore:
All-black pant-suit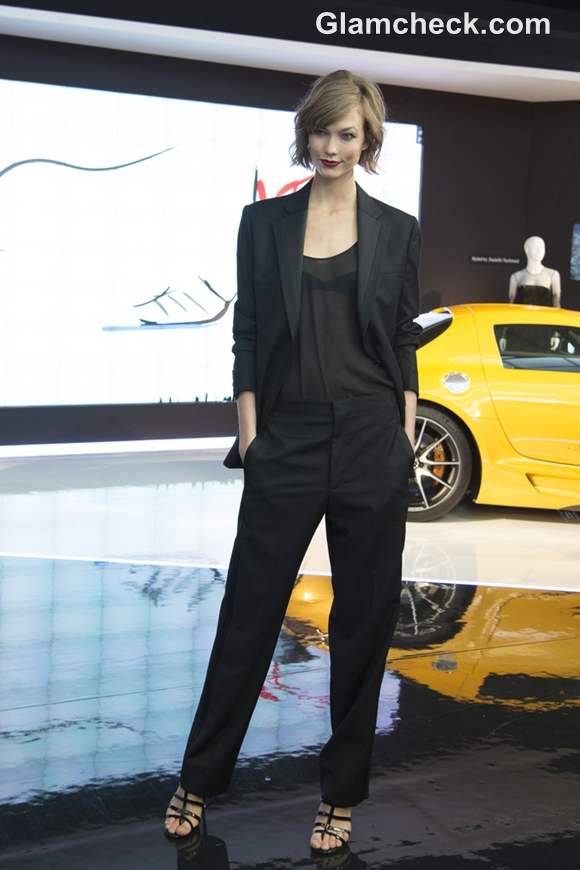 Karly Kloss Goes Androgynous at Mercedes Benz Fashion Week 2013
Karly looked highly sophisticated in black pants, a slightly sheer black blouse and a black blazer. She accessorized with strappy black heels and a gold bracelet.
The ensemble is so simple and so striking! You might expect such a starkly androgynous look to take something away from her femininity, but it seems to be more heightened somehow. Maybe that has something to do with her ramp-taught gait and poise. That's a pretty awesome occupational hazard!
Hair and makeup:
Wispy bob; red lips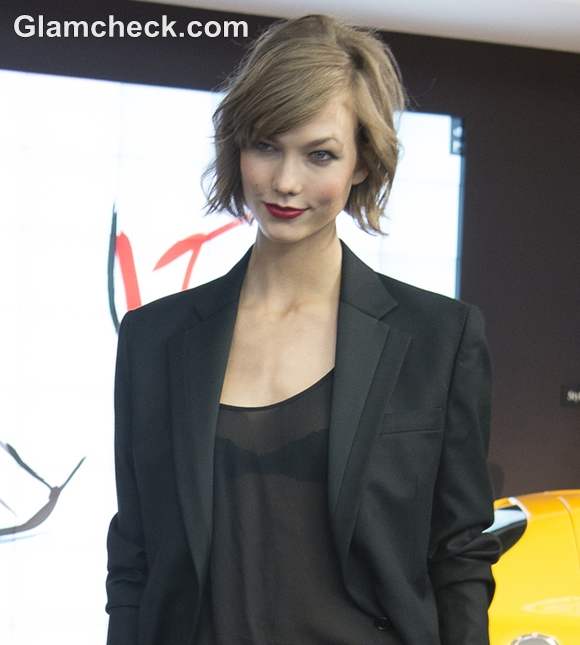 Karly Kloss at Mercedes Benz Fashion Week 2013
The shape of her elfin face was accentuated by a wispy bob with the bangs combed to the side. Karly kept her makeup simple with bold red lips and a light eye liner. Her well-shaped eye brows attributed hugely to the success of her beauty look.
P R Photos