When you're sitting in the front row at a Burberry Prorsum show at London Fashion Week, you are bound to get noticed whether or not you are a celebrity. Still, it helps if you are a celeb, and it helps even more if you're attired in something eye-catching since there are so many immaculately dressed men and women who you have to compete with for attention.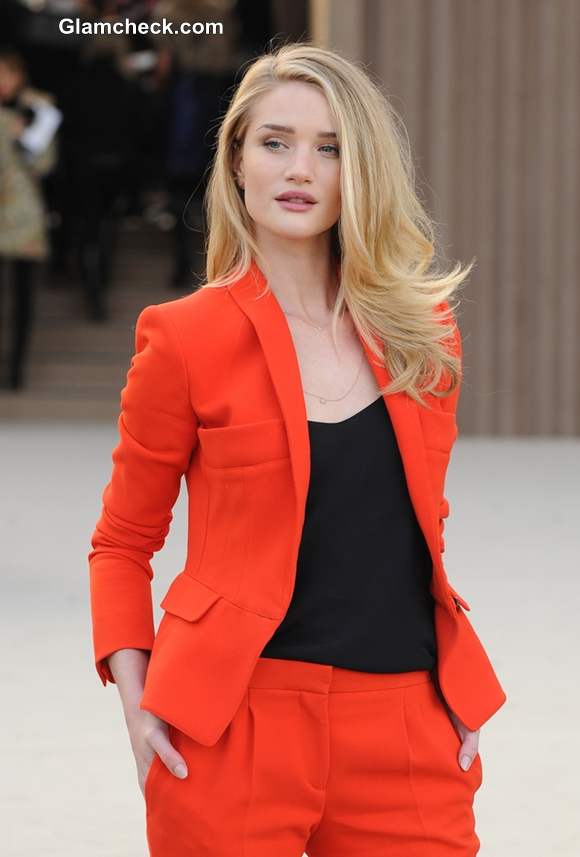 Rosie Huntington-Whiteley had no such issues on any front.
What she wore:
Orange suit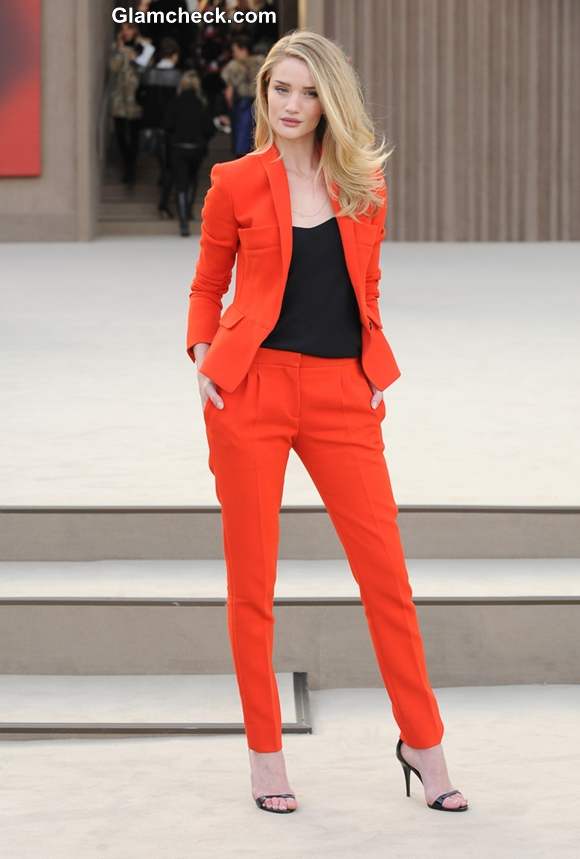 Rosie Huntington-Whiteley in orange blazer pants
The glamorous actress went with a structured, elegant look in coral pants and a matching blazer paired with a black top. The sleek cut of the well-tailored outfit did as much to draw the eye as the striking color. A pair of strappy heels and a subtle gold chain accessorized the outfit.
Hair and makeup:
Tumbling curls; Minimal makeup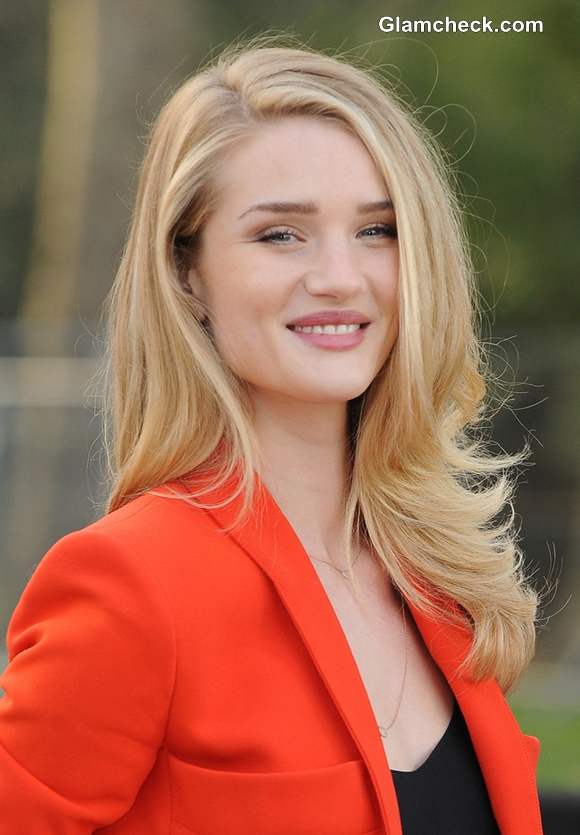 Rosie Huntington-Whiteley 2013
Makeup was used only to add a little natural color to her cheeks, but overall the look was bare and flawless apart from a tinge of deeper pink on her lips. The ends of her blonde hair were blow dried into large flicks on the front and styled in curls at the back, making for a textured visual to take your breath away.
Who's going to be looking at the ramp with this beauty by their side?
P R Photos