Bella Thorne was recently seen at an event in Los Angeles sporting a very cute fishtail plait. What we liked were the "colors" that Ms Thorne had infused into the fishtail plait by using ribbons of two shades – blue and green.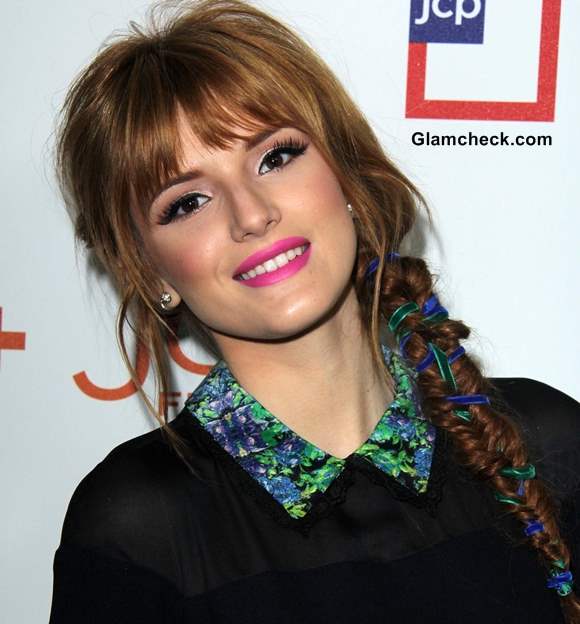 Hairstyle How To – Bella Thorne's Blue and Green Fishtail Plait
This particular style has a fun feel to it and you can achieve the same look for yourself.
Steps for making the side fishtail braid with blue and green ribbons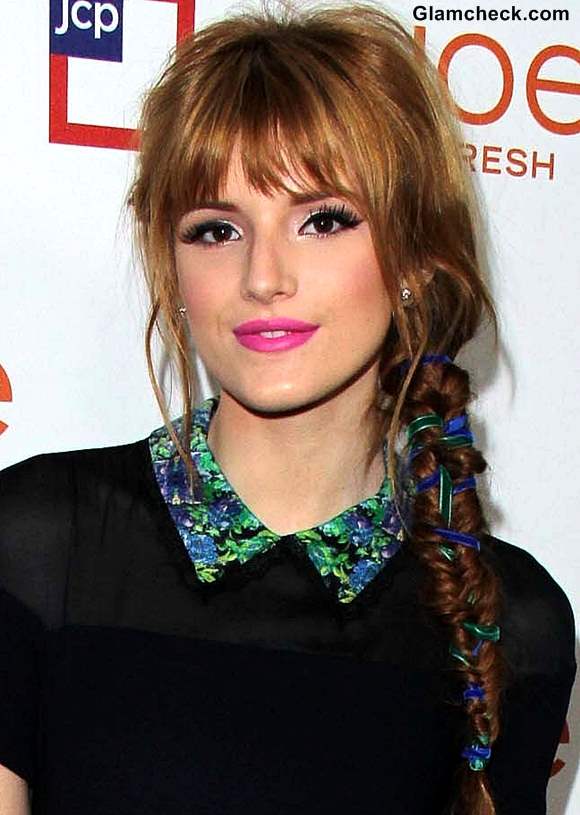 Hairstyle How To Fishtail Plait interlaced with ribbons
Gather your hair on the left side of your face, near the neck, and hold it in place with a piece of blue ribbon. Tie a green ribbon on top of the blue ribbon. See that the strings of both the ribbons are as long as your hair.
Divide the hair into two sections with the blue ribbon on one side and the green ribbon on the other.
Take one thin strand from the outer part of one section of the hair, including the blue ribbon, and put it on the inner side of that same section.
Now, repeat the same step with the other section of the hair, while including the green ribbon.
Keep on repeating the above two steps. You will be able to automatically intertwine the sections with the blue and green ribbons at intervals.
Once you reach the end part of your hair, tie the blue and green ribbon together to secure the fishtail plait in place.
Pull out a few strands of hair from area close to your face, to give a slightly messy look.
Glamcheck's Tip
Apart from blue and green, you can also try the fishtail plait with two colored ribbons in shades such as yellow and orange or pink and purple – or simply in tones that match your outfit.
You can also try it with silver and gold to give a dressier/Grecian effect.
Shutterstock