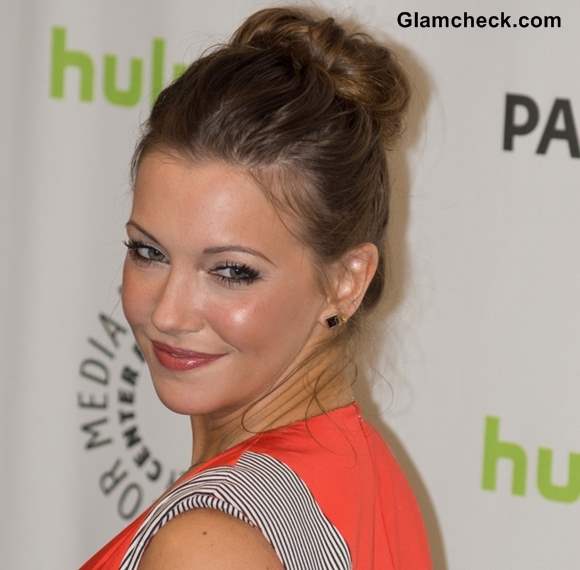 Kate Cassidy Top Knot hairstyle 2013
Actress Kate Cassidy sported a tasteful top knot as she attended the PaleyFest 2013 Presents "Arrow" at the Saban Theatre in Los Angeles, California on March 9.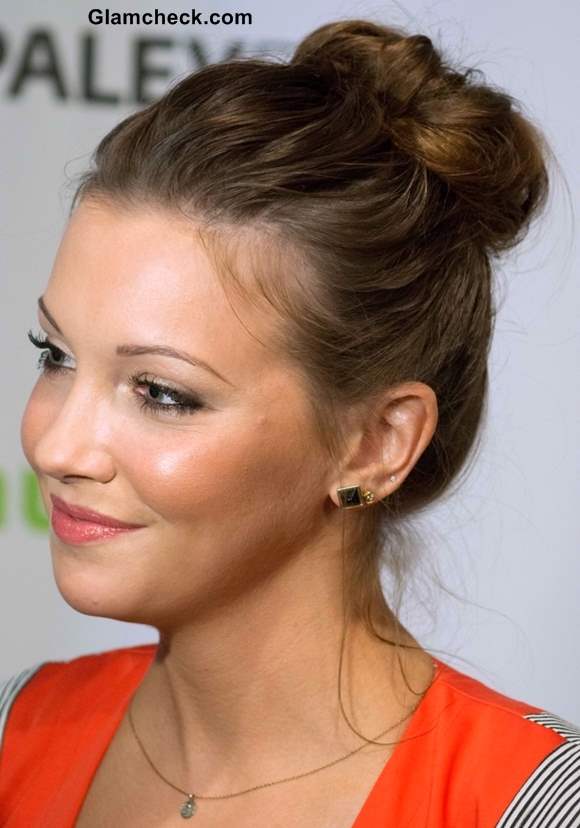 Kate Cassidy Top Knot Bun hairstyle

The messy bun was relaxed and bewitching. You have to admit that although this is a sophisticated do it is also quite tantalising. The hair swept up leaving the neck exposed with tendrils escaping the bun seems a metaphor for restrained sexuality. A cultivated yet sensuous look is always hard to achieve but perhaps the top knot is one of the ways of getting results. Kate definitely did!
P R Photos