French actress Vanessa Paradis has still got the style and presence that made her famous. Her fashion sense was apparent as she attended that Chanel show at the ongoing Paris Fashion Week Fall/Winter 2013 at the Grand Palais in France.
What she wore:
An Eclectic Ensemble
Vanessa Paradis Parisian Chic at Paris Fashion Week FW 2013 Chanel
Vanessa rocked a white cropped blouse with grey jeans, rounding off her look with a brown belt, black ankle boots and a metallic-accented plaid jacket.
The ensemble is smart, snappy and spilling over with chic practicality.
Hair and makeup:
Wavy locks; natural makeup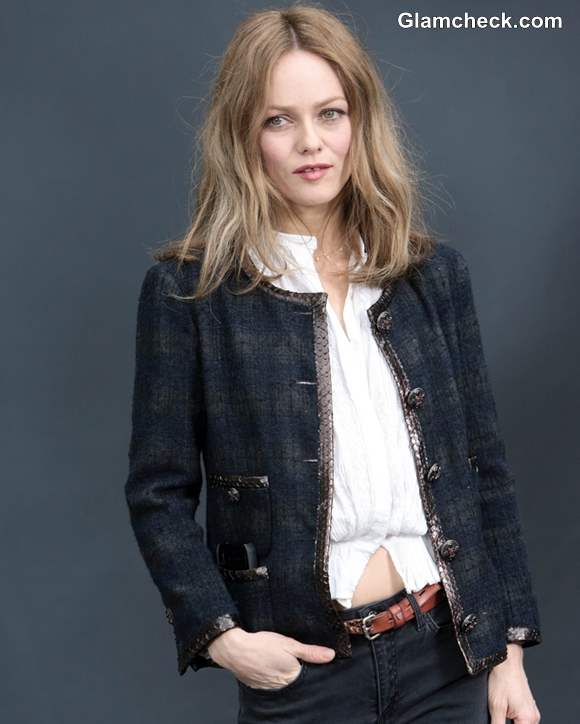 Vanessa Paradis Paris Fashion Week FW 2013 Chanel
The beauty's minimialistic look when it came to her hair and makeup provided her outfit with a boost of sophistication. Her shoulder-length wavy hair was left loose and wavy with a bed-head vibe to it while her face betrayed no makeup bar her pink rose-bud pout.
P R Photos