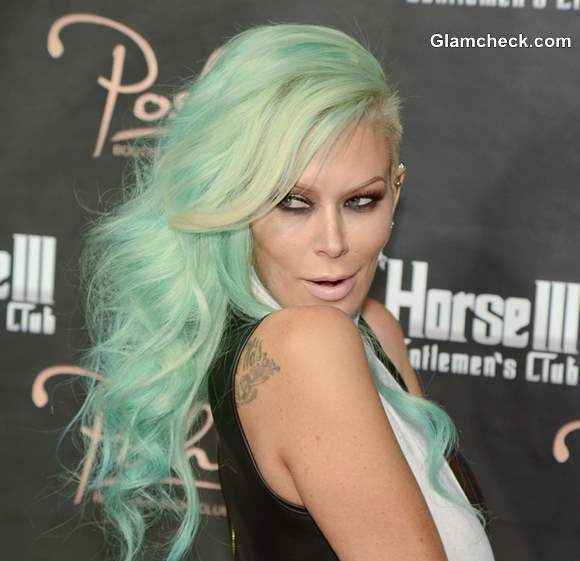 Entrepreneur and former glamor model Jenna Jameson poured her curves into a tight leather jumpsuit for her birthday celebration in Las Vegas on March 23. But that titillating picture was not the only thing note-worthy about her look. Her unusual choice of hair color was quite the news-maker too.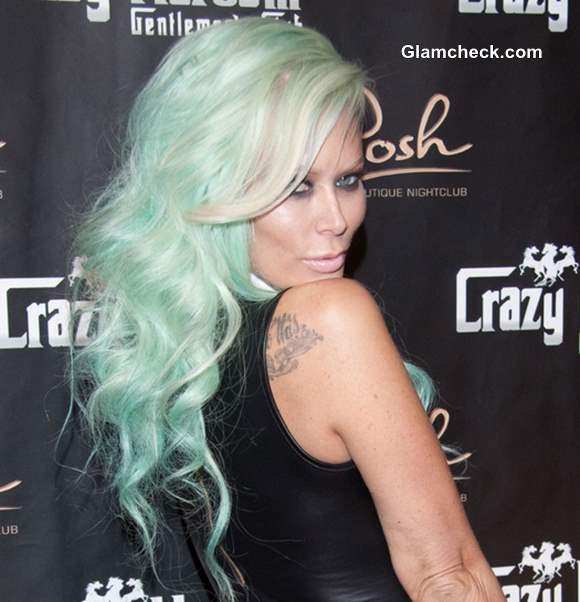 Jenna Jameson Green Hair Color
She had dyed her locks a lovely sea-foam green that had a slightly witchy but mostly rock-star quality about it. Her natural blonde peeked through in some places, giving her tresses a sun-kissed effect.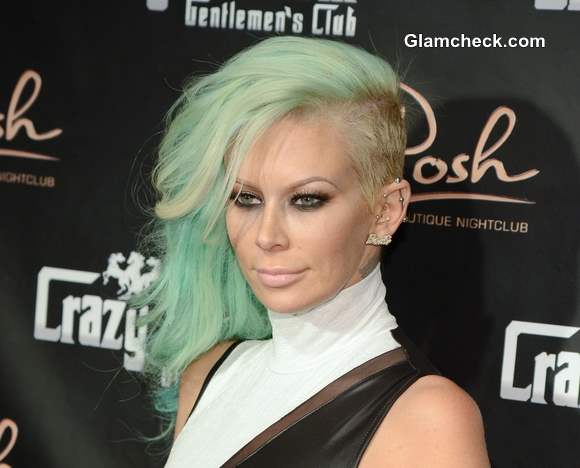 Jenna Jameson Birthday Green Hair Color
Attempting a half-mohawk, she closely cropped the hair on one side, just above the ear, reinforcing the edginess of her look. The rest of her colorful mane was swept over the other side, curly tendrils emphasizing the zany shade.
P R Photos