When fashion transcends gender and age, you know it's more than just a trend. We've seen curly hairdos on several grown women in Hollywood, on the runway, at red carpet social events. Translated into kids' curly dos, the look loses none of its appeal but gains tremendous charm. Whether your little girls have long or medium-length hair, the curly hairdo will transform her look completely.
Wispy Waves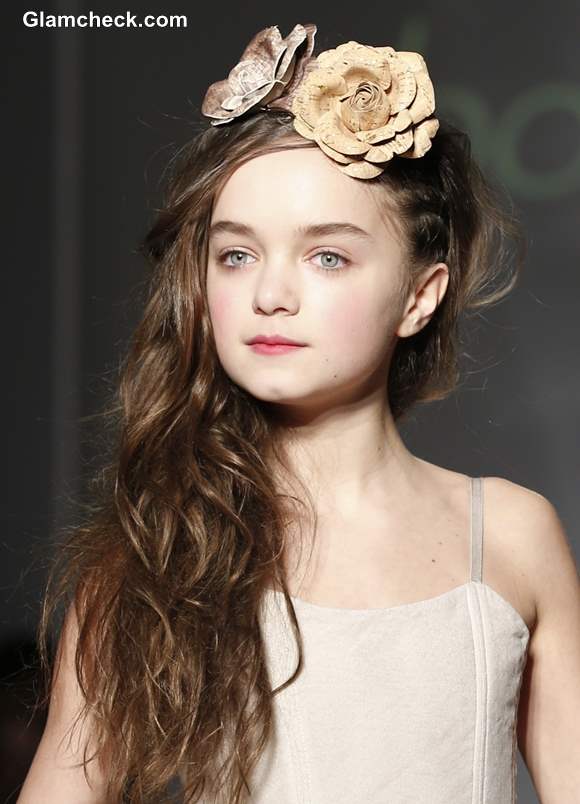 Kids Hairstyle Curly Hairdos with flowers
With summer approaching, we're bound to see plenty of wavy hairdos that emulate beachy tresses. The wavy, wind-blown look reflects effortless feminine beauty and is as subtle way for kids with short to medium hair to sport curls.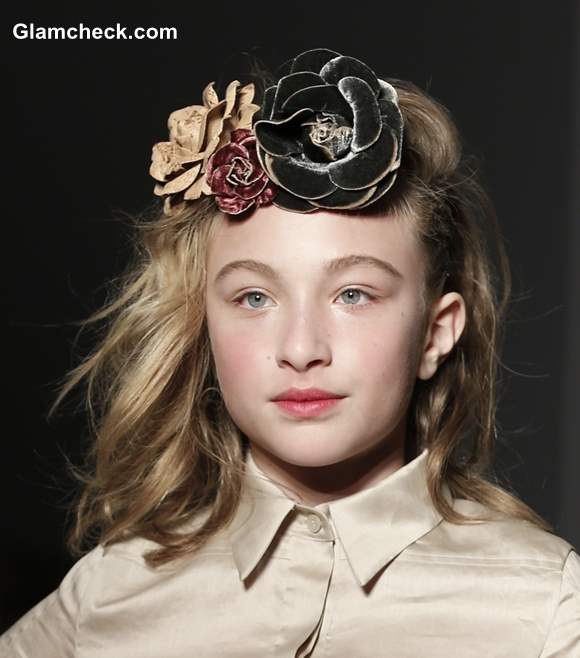 Little Girls Hairstyle Curly Hairdos with flowers
What is great about these dos is that they allow little girls to look like children, which gives an ensemble an aura of innocence.
Texture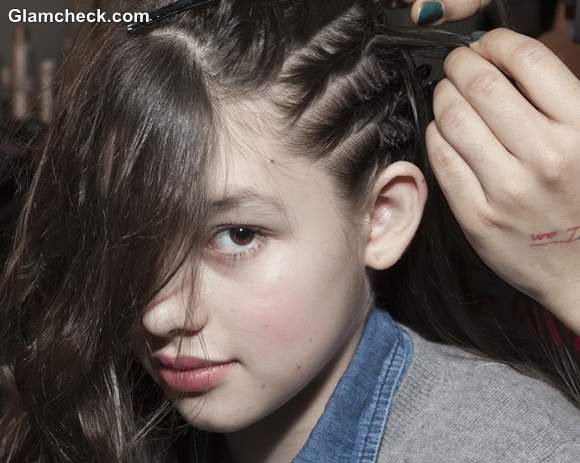 Kids Hairstyle how to cornrow Braids
While curls have ruled runways and red carpets for as long as can be remembered, textured curly styles can still leave you breathless with awe. Side-swept waves and curls can be accentuated by texture on the other side of the head, achieved by corn rows.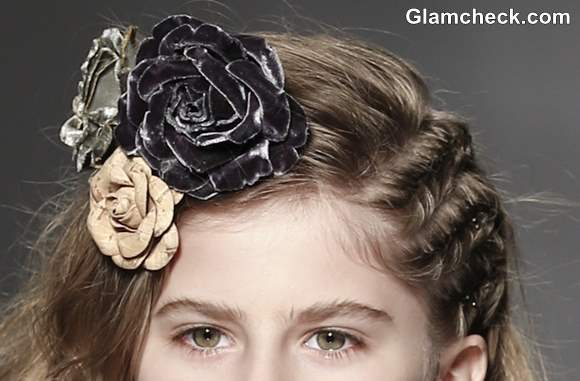 Kids Hairstyle with flowers 
The look has a very romantic and intricate feel about it which brings up an ensembles' wow quotient several notches.
Voluminous Curls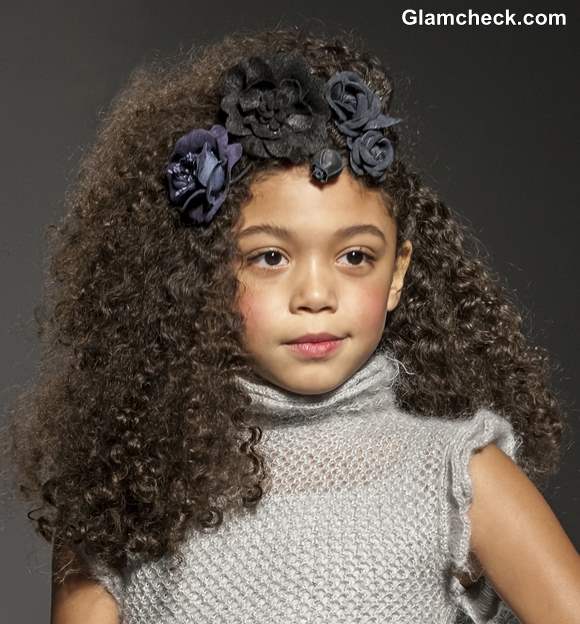 Little black girl hairstyles
Then, of course, there is the all-time favorite – tight, heavy ringlets that bring structure, texture, volume and pizzazz all at the same time. Not to mention that they make cute kids look even more adorable!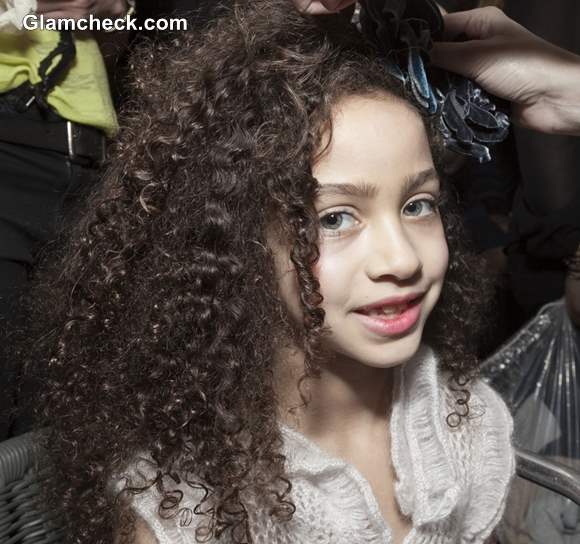 Curly hairstyles little girl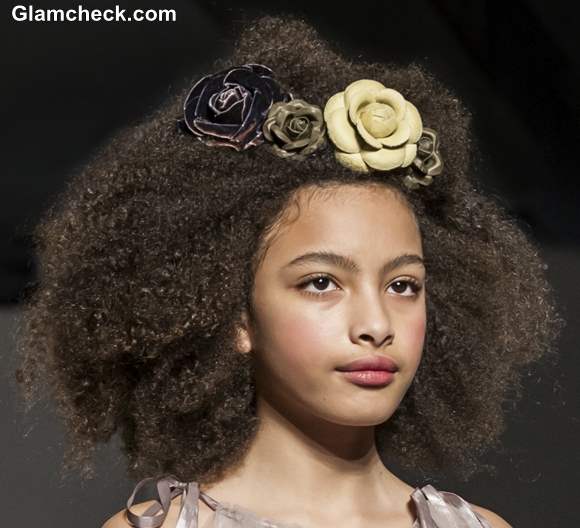 Little black girl hairstyles Afro-American
Floral Hair Accessories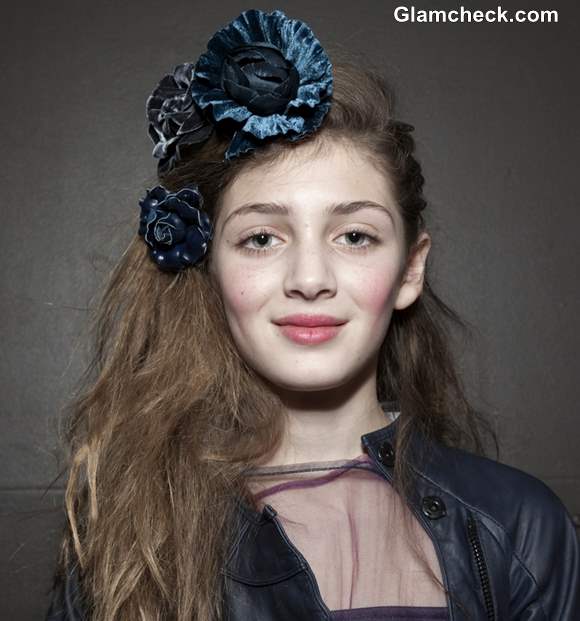 Kids Hairstyle with flowers
Without a doubt, a very striking part about many young girl hairdos is the hair accessories. Large and small flower clip-ons in a range of very elegant colors like black, maroon, beige, mauve, grey and blue adorning the crowns of young ladies can make for a grown-up yet child-appropriate look. Forget fashionista, young girls achieve style-icon status with just that one element of their ensembles.
Get the Look
Getting your little girl to look cute is no challenge. Dress up her hair in curls and she'll be irresistible. Side-swept curls are the simplest, though not always the most practical since kids are bound to play and move around too much for that to last. In which case, curly locks with some texture on the side pose a good alternative. Finish it off with some well-chosen floral hair accessories. You don't have to limit the pieces to just one or two. Clip on three to four pretty pieces on the crown to get a garden-like effect. Your tot is sure to enchant no less than Tinkerbell!
Shutterstock