Pretty Bella Thorne wore her hair in another smashing style that we cannot wait to emulate. The red-head's wore her locks in a side braid with Rubber bands at regular intervals right to the end.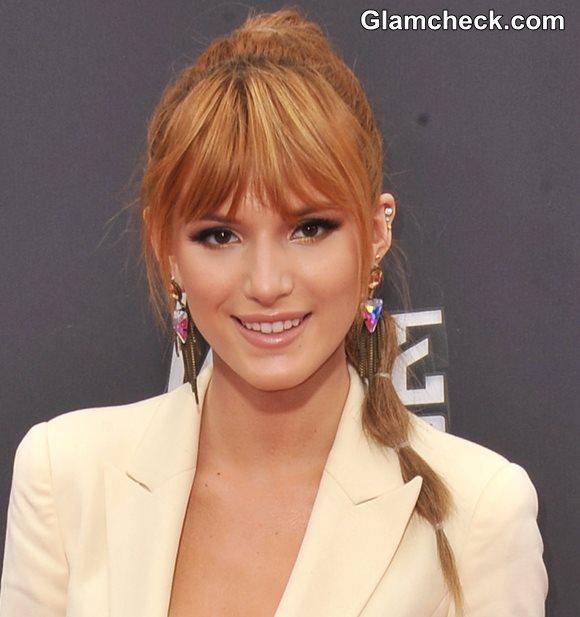 Bella Thorne Braid Hairstyle 2013
The braid was then swept over her shoulder, giving the impression of being the ultra-stylish and popular side-swept braid with less than three-fourths of the effort.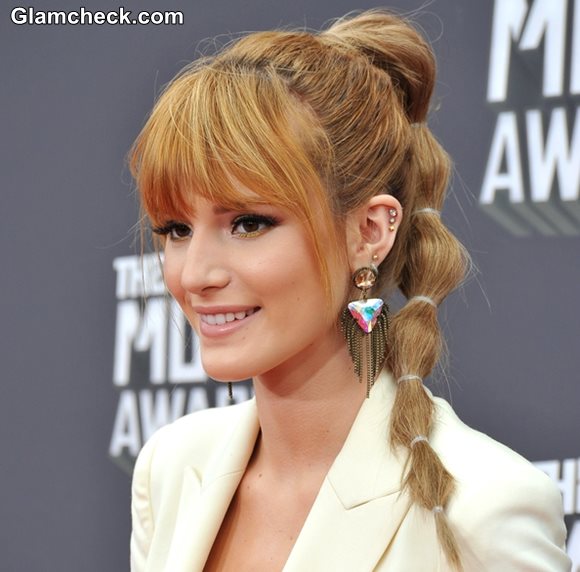 Hairstyle DIY : Bella Thorne Sassy Pseudo Braid
Bella's hairdo is great for the summer – it's easy to create, low-maintenance and uber chic! Here's how you go about making it happen.
Pull your hair back into a ponytail that sits on the base of your crown – not too high, not too low.
Next, use another rubber band to section off a portion of the ponytail about an inch from your original ponytail.
Continue to use rubber bands to section off portions of your hair at inch-long intervals until you come to the very end of your hair.
When you're done, simply bring your 'braid' over one shoulder.
Style tip: Use colored bands to give your look some spunk. 
Shutterstock