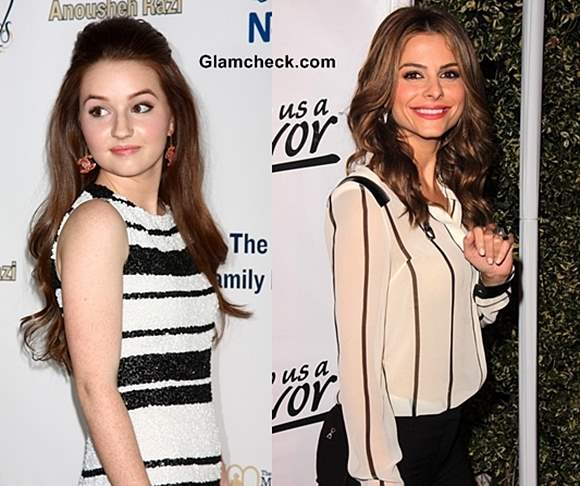 Style Inspiration-  Wearing Black & White Stripes
There is a timeless quality about black and white stripes, and it never goes out of fashion – making reappearances every other season. We recently spotted two Hollywood beauties rocking this style with élan – and in two very different ways, and here they are as our style inspiration.
Kaitlyn Dever in Horizontal Black & White Stripes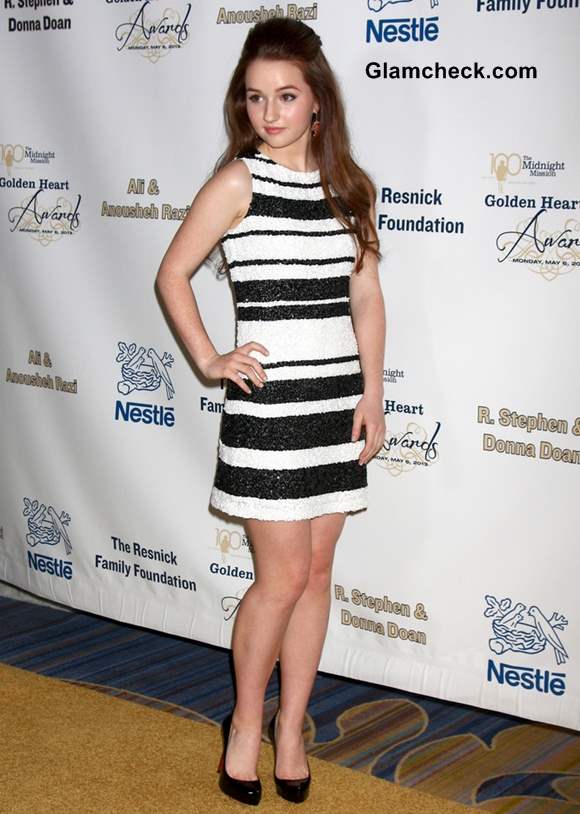 Actress Kaitlyn Dever was seen wearing a horizontal black and white striped sequined dress for the Kaitlyn Dever 2013 Midnight Mission's "Golden Heart Awards" at the Beverly Wilshire Hotel. She looked rather cute in her getup. She paired black pumps with her outfit. The only other color that she wore was in the form of her orange Chanel earrings.
This look is quite suited for a night about town or your friend's party and you can wear black and white stripes in the form of a dress.
Maria Menounos in Vertical Black & White Stripes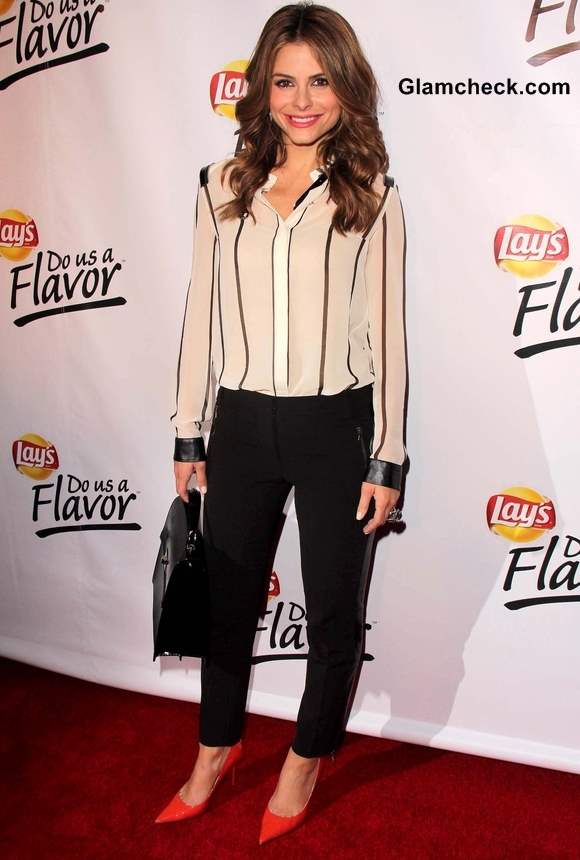 At a recent appearance for Lay`s Brand Announcement in Los Angeles, Ms Menounos was wearing a vertical black and white striped shirt. The shirt, which had faux leather detailing, was paired with ankle length trousers and orange pointy toed pumps. A black briefcase completed the ensemble. It was quite a corporate look – however, she added an element of fun to the formal getup with her shoes.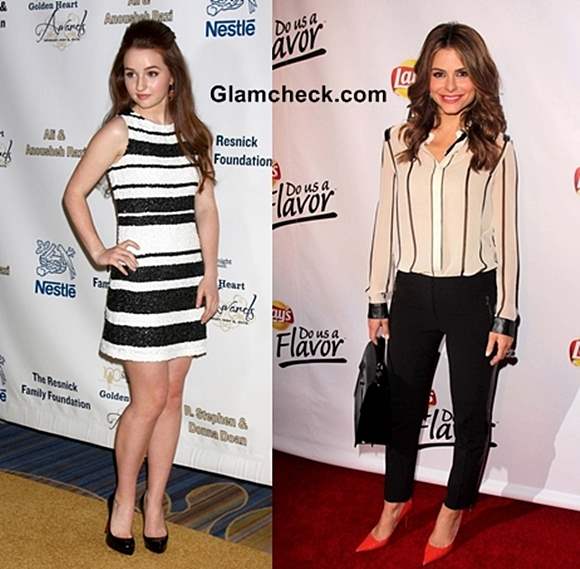 Style Inspiration- Wearing Black  & White Stripes 2013
It is interesting to note that both women accessorized with orange, Kaitlyn with her earrings and Maria with her shoes, and each did justice to her look.
More Tips from Glamcheck to Wear Black And White Stripes
Wear horizontal stripes if you want to look taller and thinner. Horizontal stripes create a slimming illusion.
Avoid vertical stripes if you are on the heavier side and are conscious about it. Vertical stripes create the illusion of more width.
You can play with the stripes by opting for white stripes on a black base instead of the other way around, the latter being more common.
Add color to the ensemble by playing with your earrings, wrist wear, bags and shoes. You can also add statement neck pieces.
For more ideas on how to work this style head to Rock The Look: Wearing Black and White Stripes.
If you are a fan of vintage fashion, then do check vintage meets retro to stylize black and white stripes in a timeless manner. 
Go ahead, have fun with black and white stripes!
Shutterstock