The black and white combination has always been one of the favored fashion staples, and black and white stripes have been reinvented in countless ways. Here, we are going to do a funky take on the black and white stripes.
This style is suited for casual outings where you want to look jazzy but not go out-and-out overboard. So, let's get set to rock the look.
Rock the Fashion: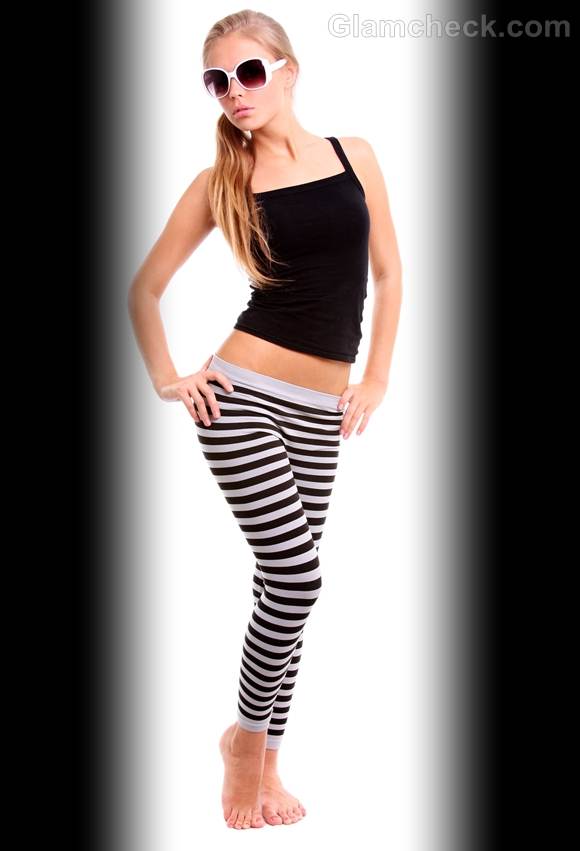 Rock The Look : Wearing Black and White Stripes
Pair a basic black spaghetti top with horizontal black and white striped leggings.  You could also wear a black tube top, or a black halter neck one instead of a black singlet. Ensure that the leggings have horizontal stripes and not vertical ones. You could also wear capris or drawstring pants in the same print. You can also do a reverse take, where you wear black and white stripes singlet and black leggings, like Amra-Faye Wright.
Rock the Beauty: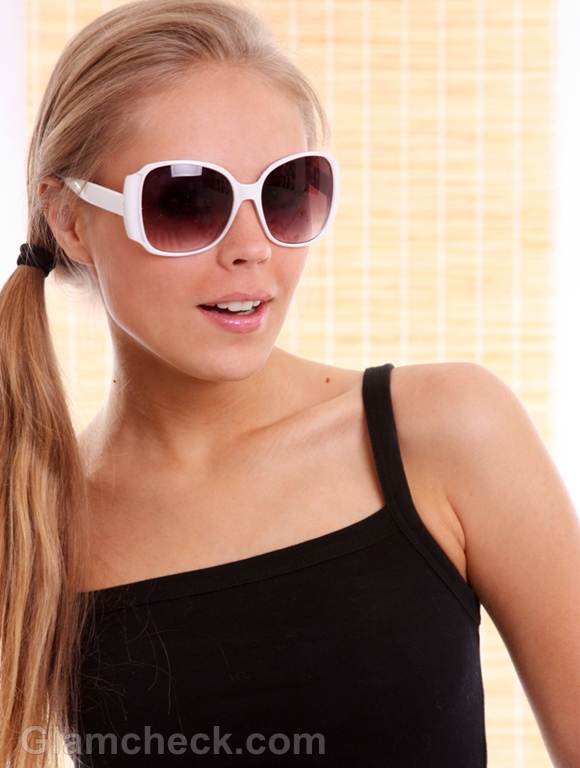 Since this is casual dressing, therefore minimal makeup would suit it the best. You can apply light blush and a nude pink lipstick. A coat of mascara on the eyelashes will be a good touch. However, if you want a funkier feel then use a pop-pink or orange toned lip shade. This alone will add jazz to the ensemble.
You can leave your hair open or tie it in a side ponytail – like the photo here. You could also make a messy side braid or a side fishtail plait.
Rock the Style:
Big white rimmed sunglasses will do full justice to the ensemble when you step out. White thongs or black pumps will look good on the feet with this style. A big white hobo bag or a canvas bag would be a nice addition.   
Glamcheck's Rocking Tip:
A drawstring skirt in black and white stripes could be a good substitute to leggings. In case, you choose to wear a skirt, then you can also try vertical stripes instead of just horizontal ones.
To get more style ideas on how to wear black and white stripes take a look at vintage meets retro.
Image: Shutterstock.com