With summer making its presence felt, you can expect to see a lot of celebs in killer breezy outfits day after day. Paris Hilton definitely doesn't have a dearth of summer ensembles. She was spotted on Bedford Drive in Beverly Hills, California on May 15 looking calm, cool, collected and high on the style scale.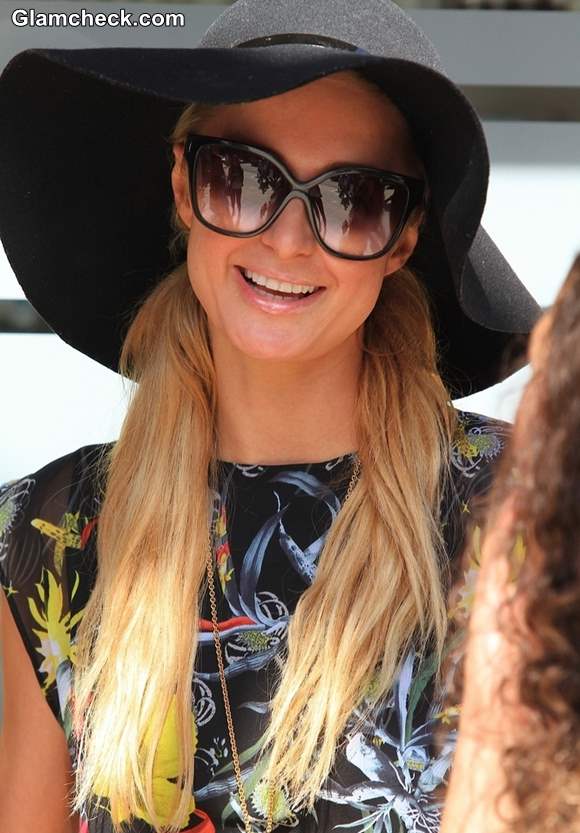 Street Fashion 2013 Paris Hilton Sweet and Sexy Summer Look
Paris wore a black mini dress with a vibrant floral print. The waist was held in by a gold and black belt while a black designer handbag, statement necklace, black flat ballerinas and large black sun glasses accessorized the ensemble.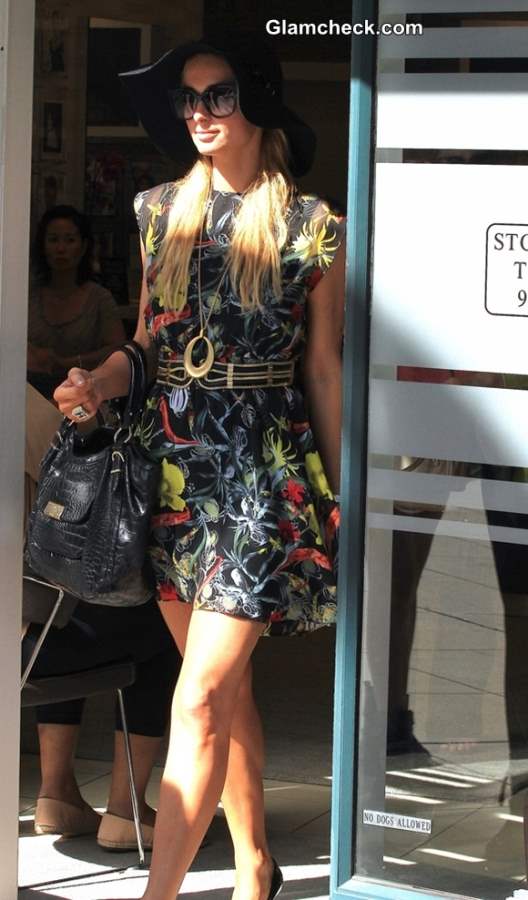 Street Fashion 2013 Paris Hilton Sexy Summer Look
The thing we loved most about her look – and what tied it together – was a lovely black hat with a satin ribbon across it. It totally transformed her vibe, turning it from casual to really chic! It gave her look a high-end, off-the-runway Parisian feel which was priceless.
Her blonde locks, styled in waves, were simply pulled forward over both shoulders as they emerged from under the hat. Natural makeup completed her look.
Get the Look
Wear your favorite summer dress. Something with a print, a vibrant one, and a little flirty too.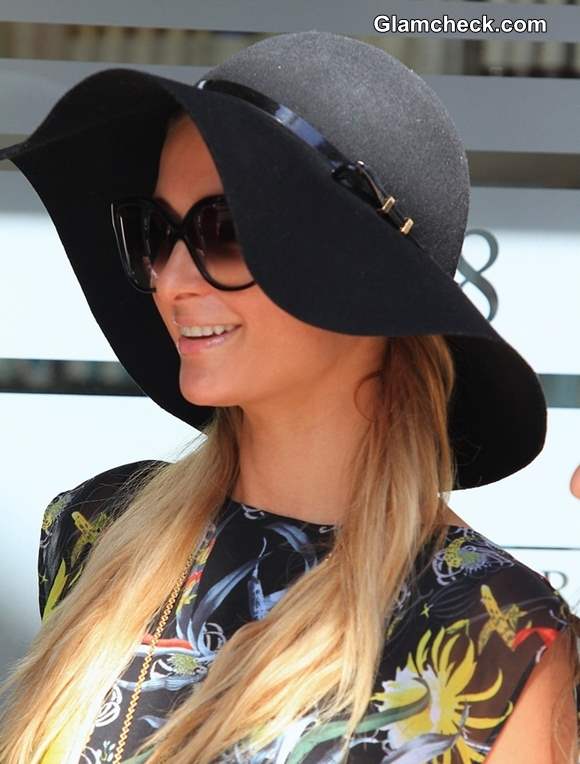 Street Fashion 2013 Paris Hilton Summer Look
Now you have to accesorize it right. The simplest way is to go all matchy-matchy like Paris. Don't underestimate the power of this technique. It is timeless and hard to go wrong with. Pick the dominant color in your outfit and get a hat, bag and shoes to match.
However, if you are in the mood to experiment, you can go with contrasting colors as well. For example, wear a hat that matches the dress but let your shoes and bag match some of the more subtle shades in the print. Or you can go all crazy and not match anything at all! It's summer, it's fun, no one cares. This will work if you're planning on wearing brighter colors as it will just look like you're celebrating the season!
Picking the right hat can be quite a trial. End up wearing one that doesn't suit you and you could look like an idiot. Try on several different kinds of summer hats before settling on one. Paris' has a universal style so try getting your hands on one of those. They're a fashionable way to keep your face safe from the burning sun in the hotter months.
Finally, don't forget the sunscreen. 
P R Photos