Lace will never lose its charm. The combination of sweet and sensuous vibes that the fabric imparts is irresistible, and a woman who dons a lace dress will vacillate between one and the other or, even more incredibly, seem to embody both qualities at the same time. The Cannes Film Festival 2013 saw its fair share of lace evening gowns. Here are some of the most memorable ones.
Barbara Palvin was one of the hottest women on the red carpet the evening she wore a sheer black lace gown.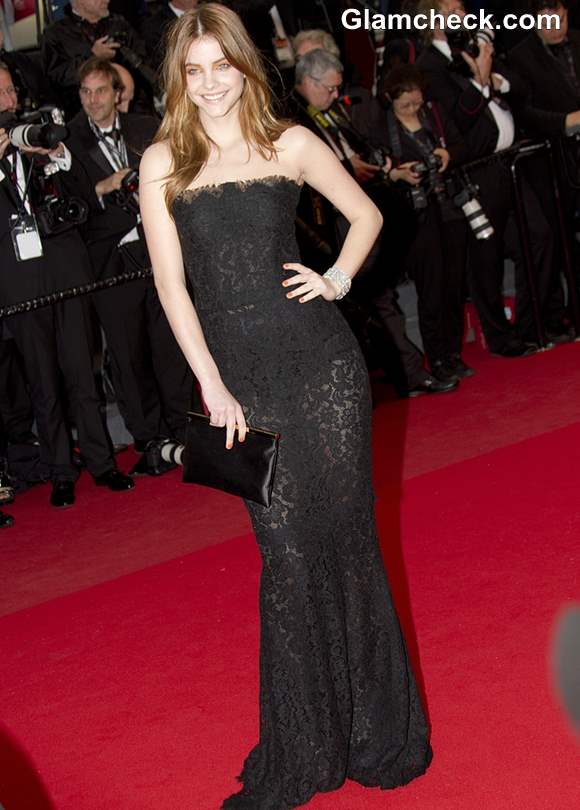 Barbara Palvin Lace Gown at Cannes 2013
Strapless and floor-sweeping, the feminine fabric flowed smoothly over her silhouette and created an enchanting visual. The statement diamond bracelet she accessorized with was just enough bling to glam up the stunning ensemble for the red carpet. Hmm, we're pretty sure this one gave some pretty stiff competition to the biggest Hollywood stars.
Elodie Yung went with a very modest lace number – full-sleeved and high-necked.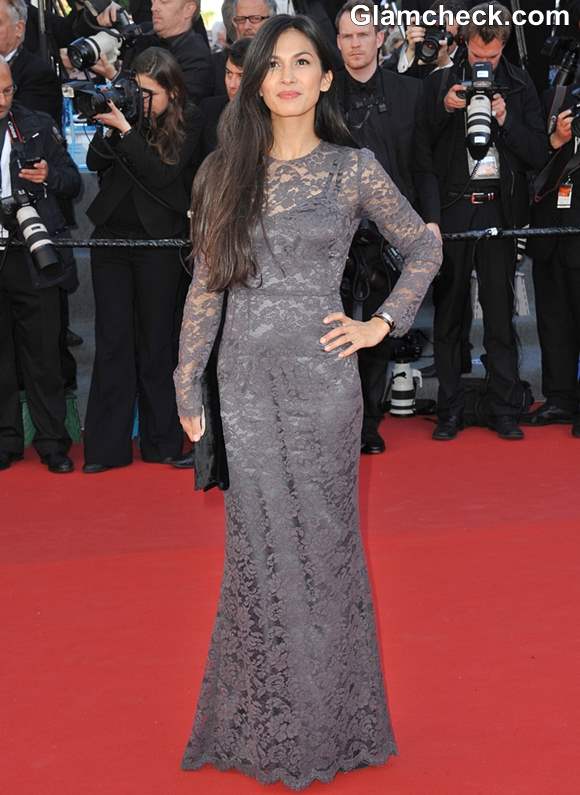 Elodie Yung Lace Gown at Cannes 2013
The dove grey dress had a sophisticated vibe to it, but it also looked a tad too old for her. Maybe it was the cut, perhaps the color. Without the sheer sleeves and neckline, this would have been transformed into something worthy of thumbs up. Nevertheless, it has an elegance and grace about it that you can't argue with.
French actress Elsa Zylberstein proved that lace isn't just for 20 somethings.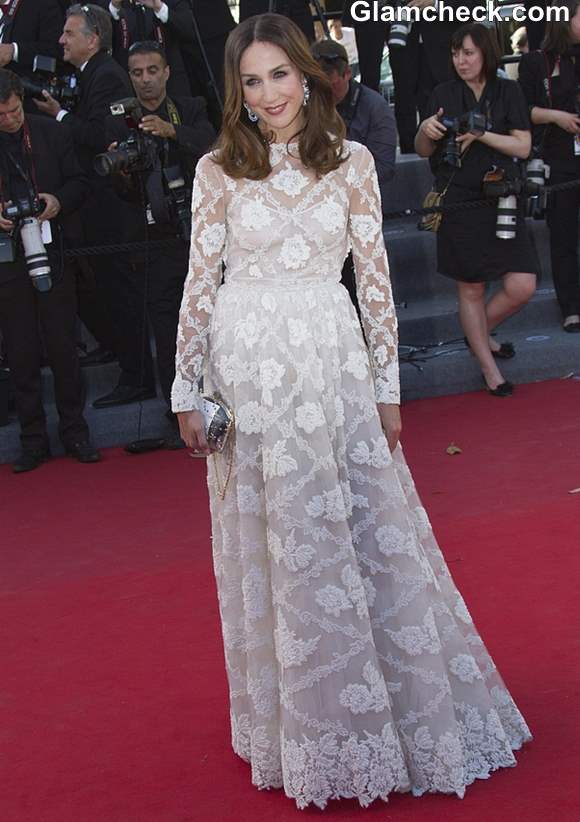 Elsa Zylberstein Lace Gown at Cannes 2013
The 44-year-old sported a white lace number with a large floral pattern, especially on the floor-sweeping hemline. The skirt was slightly flared so it had a sway to it every time she moved. Quite a titillating visual when you're clad in lace from head to toe.
A little bit of lace can add a coquettish feel to any outfit. And a lot of it can make you look dowdy. Spanish model Eugenia Silva was rocking plenty of lace, but she looked far from matronly!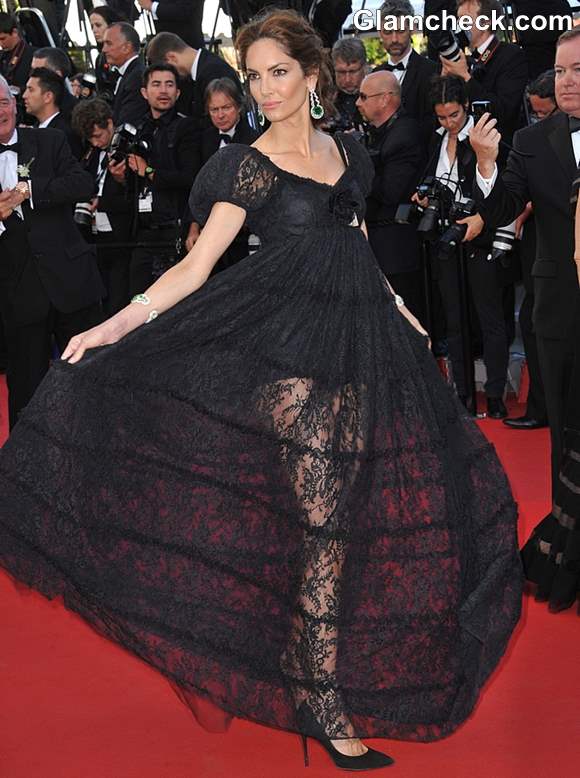 Eugenia Silva Lace Gown at Cannes 2013
Her Dolce & Gabbana dress had puffy sleeves and a full-length sheer lace skirt over a short black bodysuit. Her ensemble exuded oodles of fun and playfulness, not to mention a sensuous quality tempered by flirtiness.
Lyia Kebede had only accents of lace on her outfit, mainly on the full sleeves and the sheer waistline.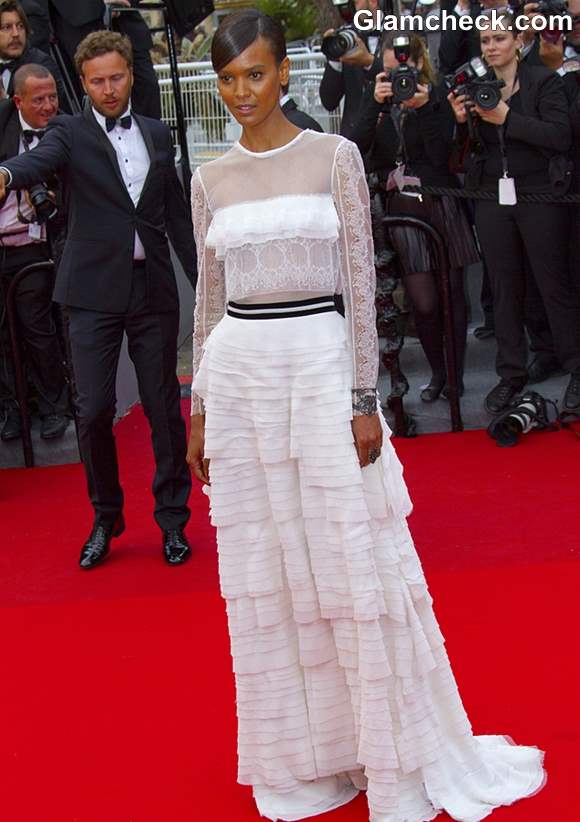 Lyia Kebede Lace Gown at Cannes 2013
We would have liked to see a bit more lace and a bit less of that layered skirt that made up the rest of the number. It would definitely have done her slender figure a lot more justice. 
Shutterstock