If you have a body like actress Jurnee Smollett-Bell's and wrap it in a tight, strapless, leather-feel bandage dress, chances are that no one will notice anything else about you except for the fit. However, this dusky beauty styled her look so fabulously that we couldn't help but take in the whole picture from head to toe and applaud each bit of her ensemble as she attended the season 6 premiere screening of "True Blood" at the ArcLight Hollywood Theaters in Los Angeles, California on June 11.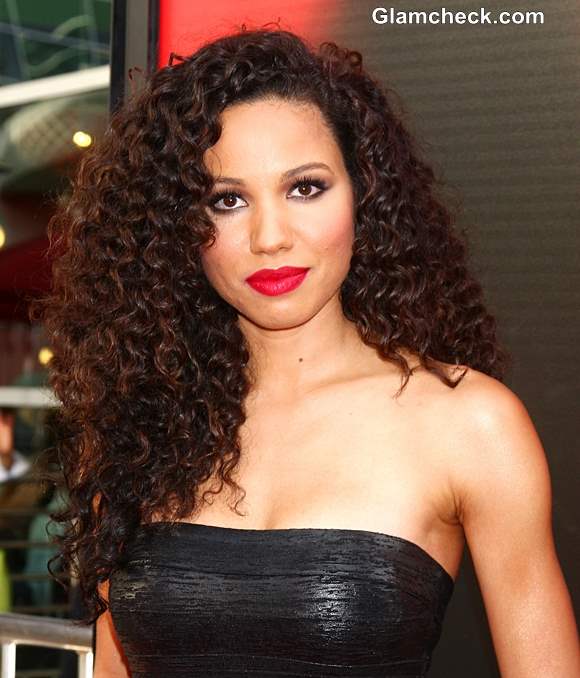 Jurnee Smollett-Bell's Curly Hair & Red Lips at 'True Blood' Premiere
Jurnee's deep red lippie accentuated the fullness of her mouth to perfection. Add to that the sultry grey eye shadow, soft liner and stark mascara, and you have a look worth dying for.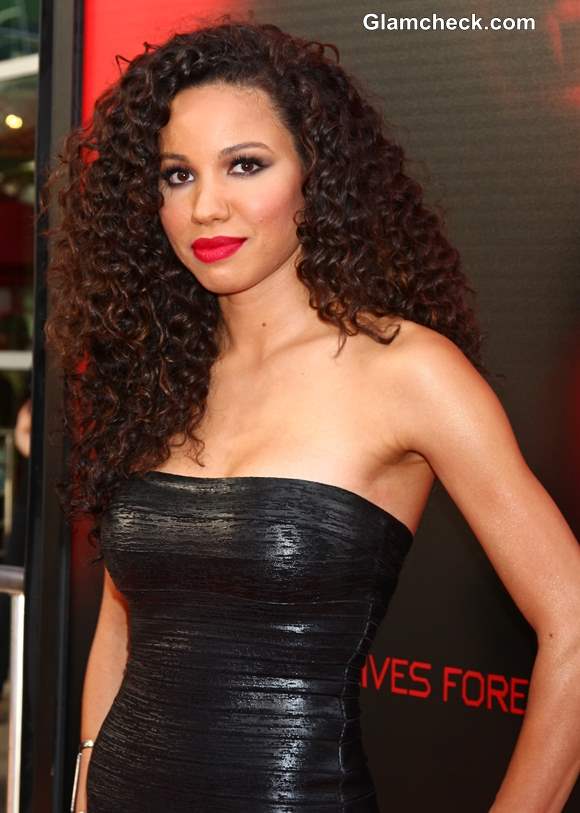 Jurnee Smollett-Bell's Curly Hairstyle 2013
But that wasn't the end of the ingenuity. Her brown locks were styled in tight curls, hanging down her shoulders in all their rich, silky, shiny glory. Their abundance was dramatic but not so much that it stole the limelight from any other aspect of her look.
As statement as each individual part of her styling was, they all come together to make for a balanced and very hot avatar. 
Shutterstock