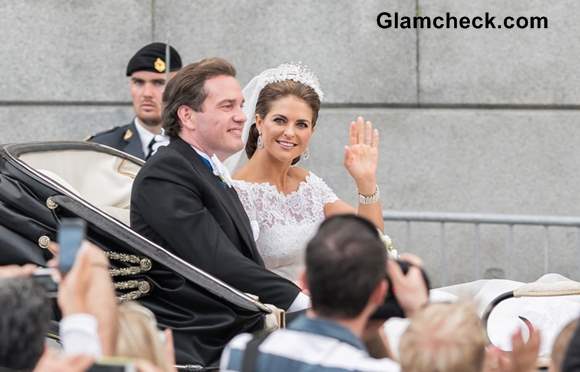 Swedish Princess Madeleine married New York banker Chris O´Neill in a grand wedding in Stockholm, Sweden on June 8.
The Princess' wedding gown was an elaborate yet very elegant off-shoulder Chantilly lace number by Valentino Garavani. It featured a train about 4 metres long, stemming from a diamond-inlaid tiara.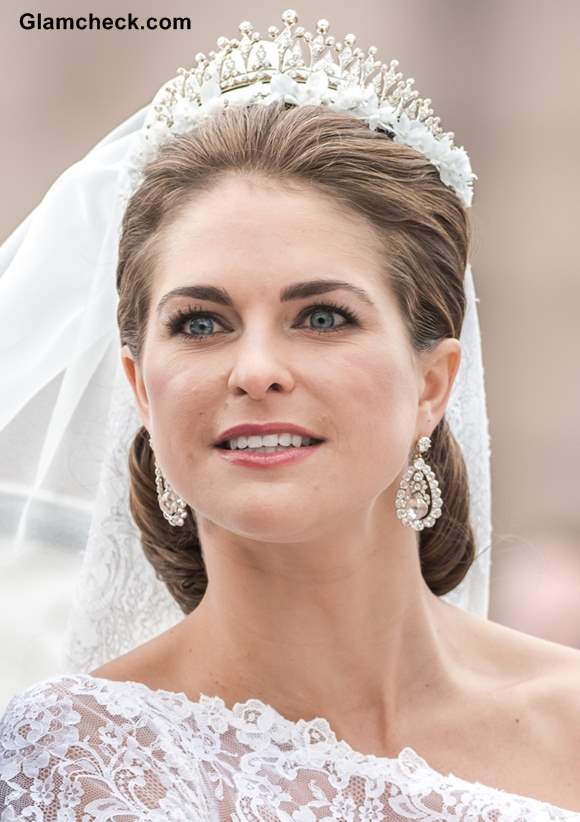 Princess Madeleine gets married 2013
The groom was almost in tears when he watched the beautiful bride walk down theaisle with her father. The ceremony was touching and very poignant. The hymns were sung in both English and Swedish. As for the vows, Madeleine stated hers in Swedish while Brit-American Chris swore his undying love in English.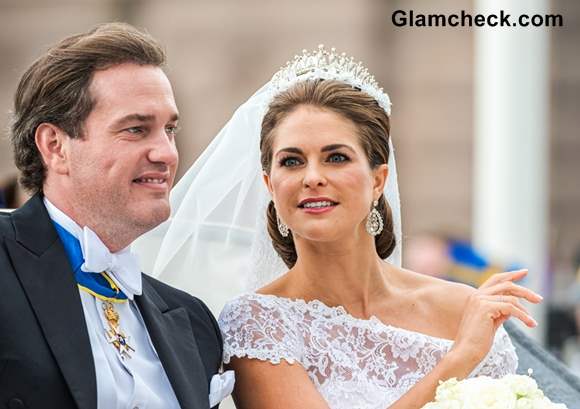 Princess Madeleine Chris ONeill married
Close to 500 members from important European royal families attended the lavish affair as did a number of heavy-duty members of New York's social set.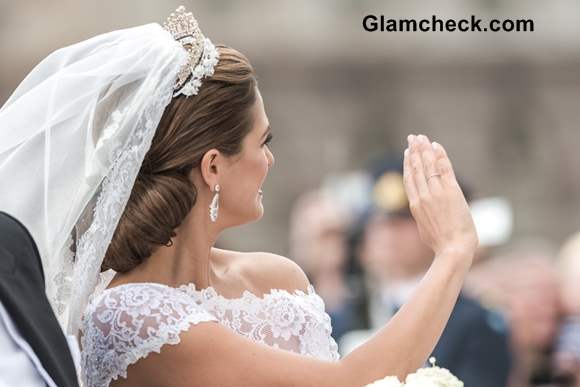 Princess Madeleine wedding gown
The couple met in New York in 2010 where they both live and were engaged by October 2012. 
Shutterstock