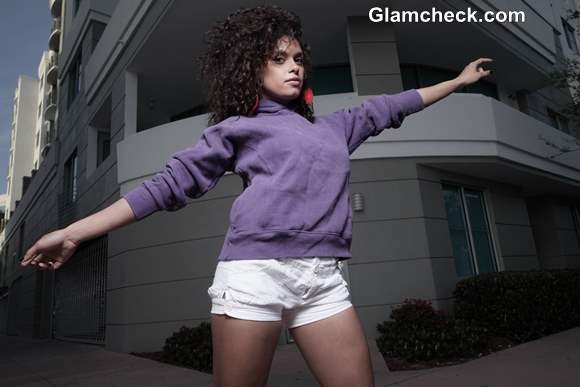 If you want a fun, relaxed, down-to-earth ensemble which also makes a statement, then the 90s chic look is for you. And it's not like it's a hard look to create since it calls for items you are very likely to have lying around unused in your wardrobe.
Rock the Fashion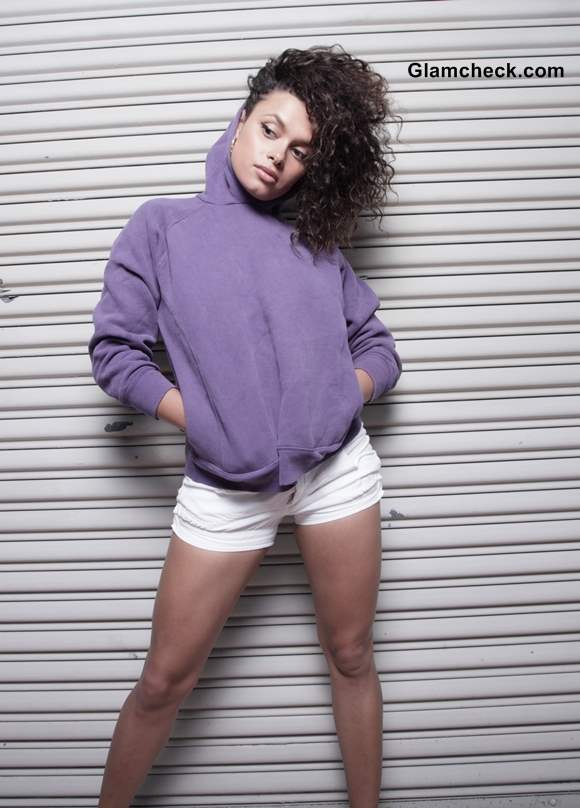 90s Casual Chic look
First, you need a pair of shorts that fits you well. It needn't be tight or snug, as long as it does not hang too loosely around your hips it should be fine. Pick shorts in a neutral color, something plain without embellishments like detailing, sequins or embroidery. Denims work great, as does linen. Make sure that your shorts are the right kind for your body type or your whole look can fall apart.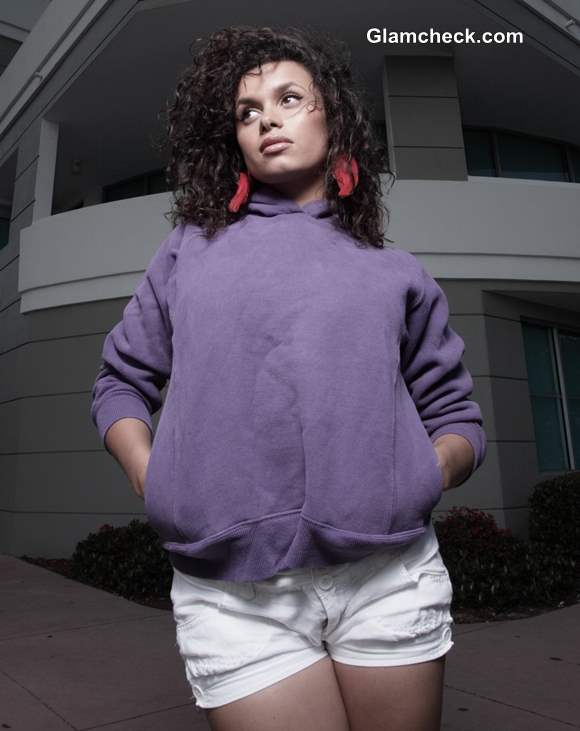 Rock The Look – casual chic in shorts
A colorful sweatshirt comes next. Something with a hoodie and side pockets would work perfectly since that style is very 90s and ghetto but also fun, pop, young and carefree. With your sweatshirt too, go with something plain – let the color do all the talking but avoid loud prints and patterns. Over-sized sweatshirts were a big thing in the 90s, but remember that we're only borrowing the idea from that decade and not all-out committed to it. An over-sized one could cover up unsightly body fat, if that is something you are concerned about, but a sweatshirt that is actually your size will give your body some shape. The latter is always preferable as it gives you more definition plus it is more feminine.
OK, so now that you're rocking the outfit, it's time to accessorize. That's one of the most fun things about a 90s look since statement jewellery was still going strong from its windfall in the 80s. You can accessorize your look with colorful feathered earrings or you can go with something that suits your personality more. Elaborate danglers or plain large hoops will look great too.
Rock the Beauty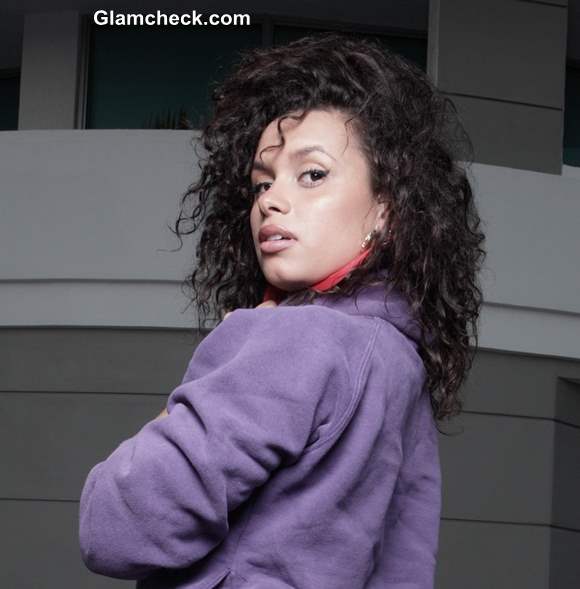 Rock The Look 90s casual chic
The styling of a 90s chic look is a very simple and natural one. Keep your cheeks and lips as close to your natural shade as possible. If you want to go a little dramatic, do it with the eyes. A cat's eye sweep or darkly-kohled peepers with elongating mascara will work wonders for the look.
As for your hair, think volume, blunt bangs, bobs and curls. But you can easily modernise the look by going with a more contemporary and feminine hairstyle like a side braid. 
Shutterstock