Some of the best styles on the planet are merely re-worked versions of the classics. It's all about working on the basics – getting those essential wardrobe items and then building on them to reflect your personality.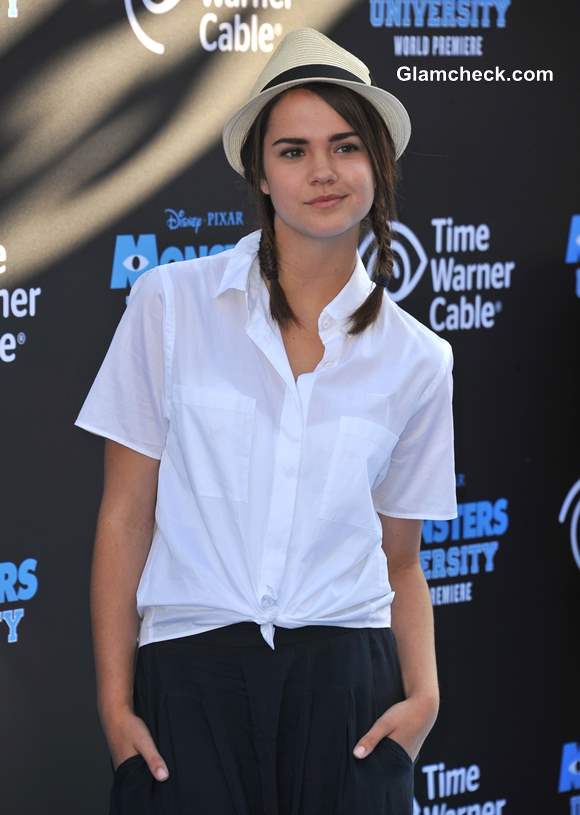 Styling Tips – Wearing White Shirt with Cropped Pants Like Maia Mitchell
We saw a good example of that with Maia Mitchell's ensemble as she attended the world premiere of "Monsters University" at the El Capitan Theatre in Hollywood, California on June 17.

Styling Tips – Wearing White Shirt with Cropped Pants
The pretty brunette wore a classic white shirt, except she tied it up at the waist instead of tucking it into her pants. She paired the cool top with cropped blue pants, loose-fitting around the hips and thighs but snug from the calf-down.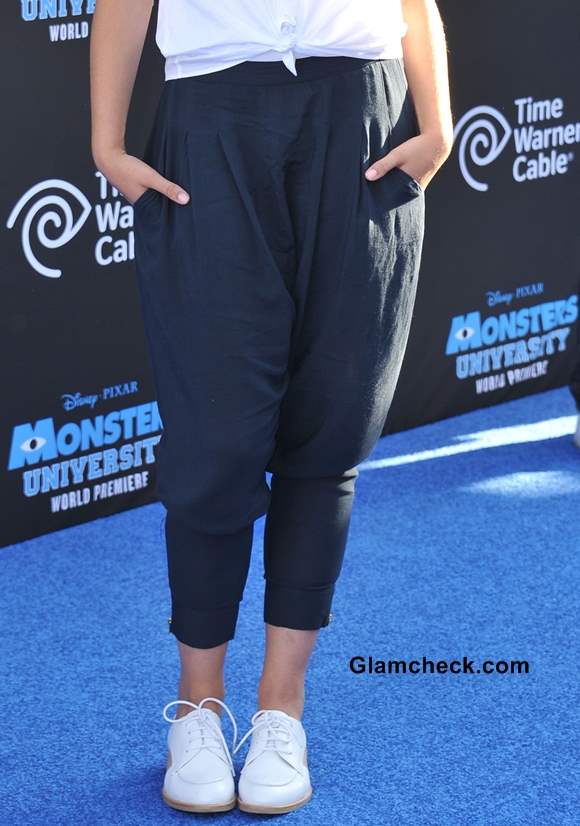 Wearing White Shirt with Cropped Pants
She accessorized the outfit with perky white tennis shoes and a beige fedora. The latter gave her a literary, artsy look while the former a sporty, youthful one. Yet, it all came together in one seamless, connected look.
We like her hairstyle choice – pigtails with black elastics on the end – precisely because the hat makes it look so much more interesting.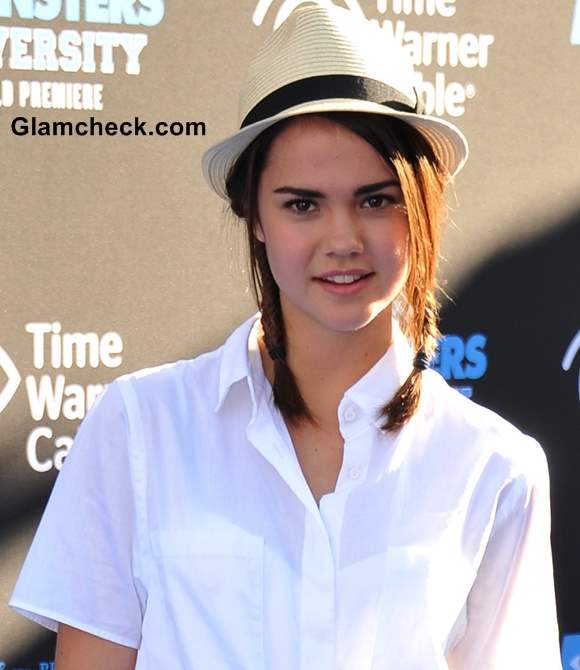 White Shirt with Cropped Pants 2013 Maia Mitchell
She avoided jewellery entirely and even her makeup was entirely natural, thus giving her a clean-cut, no-nonsense, low-maintenance look.
Get the Look
You can sport the basics just like Maia – a crisp white tee with blue cropped pants – and also accessorize it like she did with neutral-colored trainers and a fedora. If your hair is longer, you may want to try another hairdo like a side braid, a French braid or even a chignon if you wanna go all fancy.
If you are open to experimenting with the look, how about infusing a bit of your own personality by building on the ensemble? Perhaps a scarf through your hair instead of a hat, and strappy heels to complement it? A blazer with pumps, ditch the head gear? It would be hard to go drastically wrong with something you tried because the foundation is strong enough to sustain the look. 
Shutterstock