Actress Edy Ganem sported a classy yet trendy ensemble at the "Devious Maids" Lifetime's Original Series Premiere at the Bel-Air Bay Club in Pacific Palisades, California on June 17.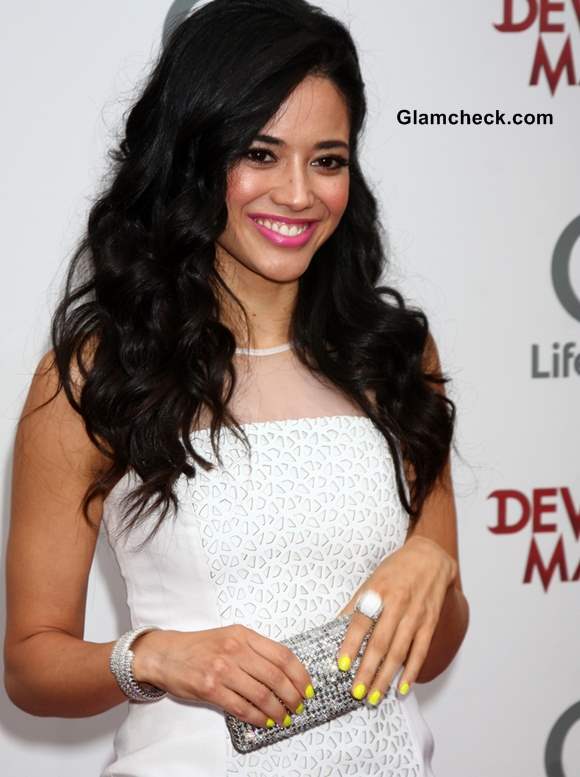 Edy Ganem 2013
She teamed elements from many looks to create her unique combination – classic white, summery pink and runway neon. Let's dissect that look and get down to the nitty-gritties of what made it work.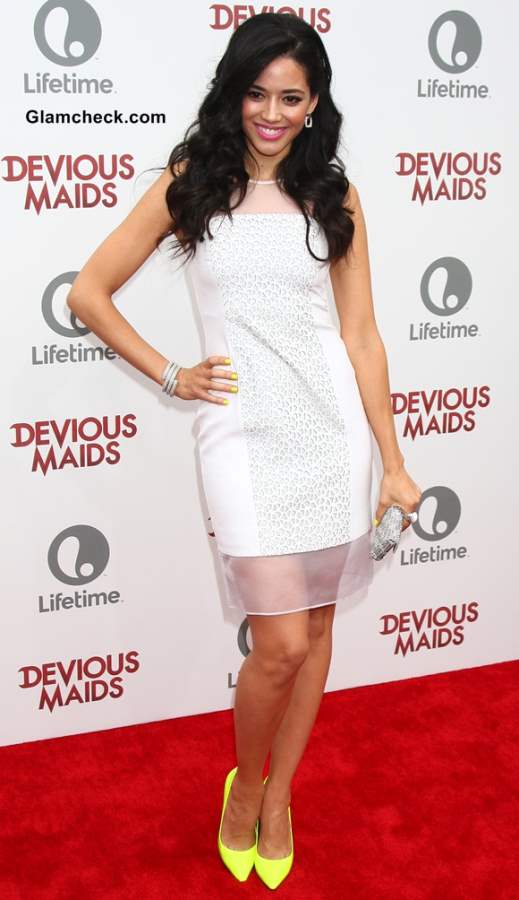 Edy Ganem in little white dress 2013
Her dress embodied the first, a strapless, short white number with a horizontal panel of crystal patterns running down the front, the effect reinforced by a sheer overlay that ran longer than the length of the dress.
Then came her in-your-face neon yellow pumps and matching manicure, the loud colors making a statement without being overwhelming since they were in accents rather than a full-blown part of the ensemble. They added a fun touch to the overall sophisticated vibe of her look.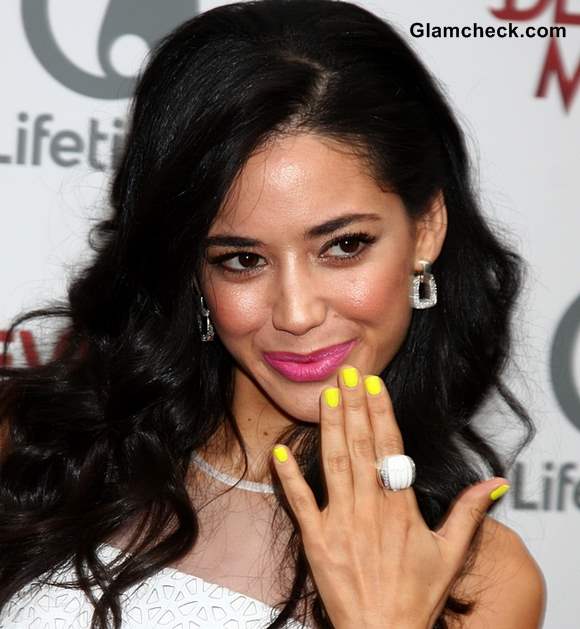 Edy Ganem hairstyle makeup 2013
The next pop of color came in the form of her lippie – a perky, summery shade which remind you of her youth and vitality.
Her other accessories were spot-on! She opted for a bracelet, earrings, ring and clutch – all with diamonds set in silver, an elite addition to any outfit that is predominantly white.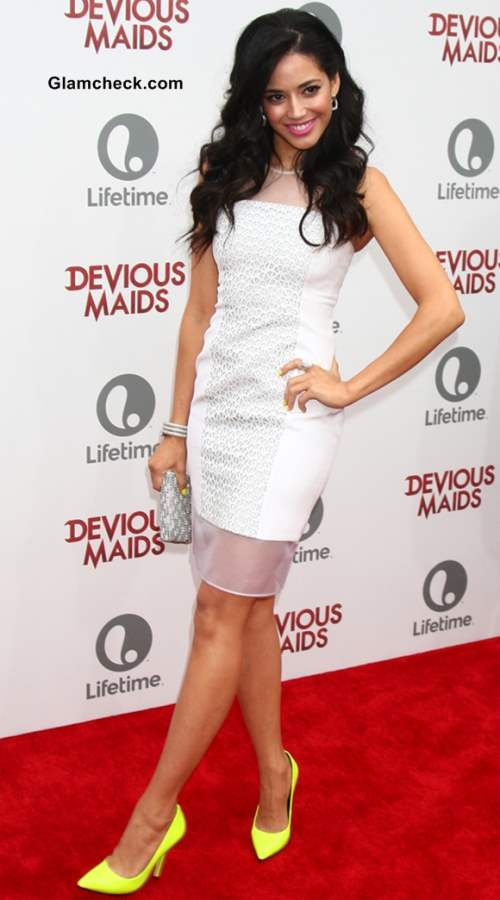 Edy Ganem 2013 white dress
The accents of bright colors, the ever-fashionable white and the elegant jewellery combined to create a look bursting with fashion, fun and grace. 
Shutterstock