The camel booties seen at Katya Leonovich's show during the Spring 2013 Mercedes-Benz Fashion Week is our style pick of the day.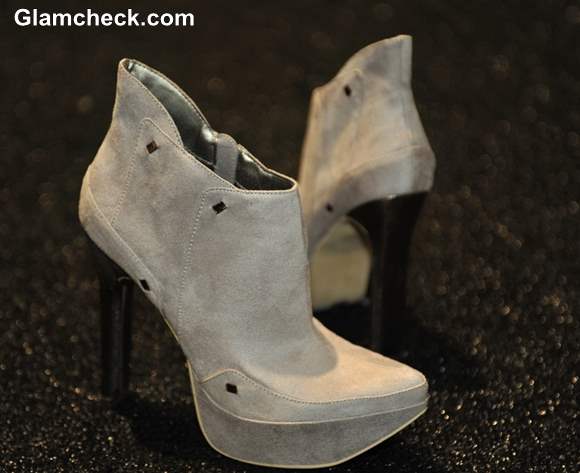 Style Pick – Camel Booties by Katya Leonovich
The footwear featured black stiletto heels, a stacked heel on the front, and a suede camel body covered from ankle to toes, studded in four places on each side. At first glance, they appear to exude a feel of high fashion. But you come to realise that they actually have a versatile quality which will look good with several types of ensembles, which is why they took first place in our fashion must-have for the day.
When you're in the mood for covered boots but don't want to sport the same old boring formal shoes, these camel booties will offer a classy alternative.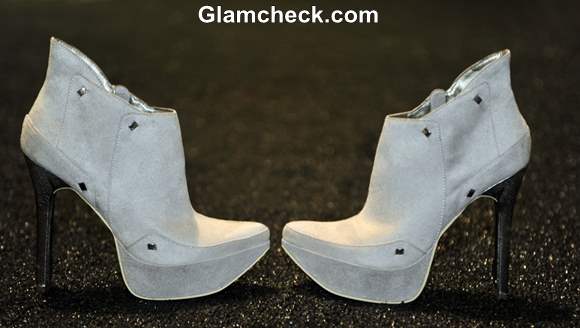 Spring 2013 footwear trend Camel Booties by Katya Leonovich
Staid they may appear – a side-effect, perhaps, of their color – but they will go beautifully with formal wear, casual wear and even some types of evening wear, taking on the vibe of your ensemble like chameleons.
That's not to say that they will replace the classic black pumps, but they will soon become your go-to pair for days spent shopping as well as nights on the town.
Team your camel booties with jeans, a tee and a leather jacket, or spruce up a sweater and slacks ensemble with these beauties, or redefine the feel of your Western work wear.
Whatever your look, whatever your personal style, the Katya Leonovich camel booties will find a place in your wardrobe. 
Shutterstock