Brit glamour model Gemma Merna's hairstyle captivated as she arrived for the FHM 100 Sexiest Women in the World 2013 party at the Sanderson Hotel in London.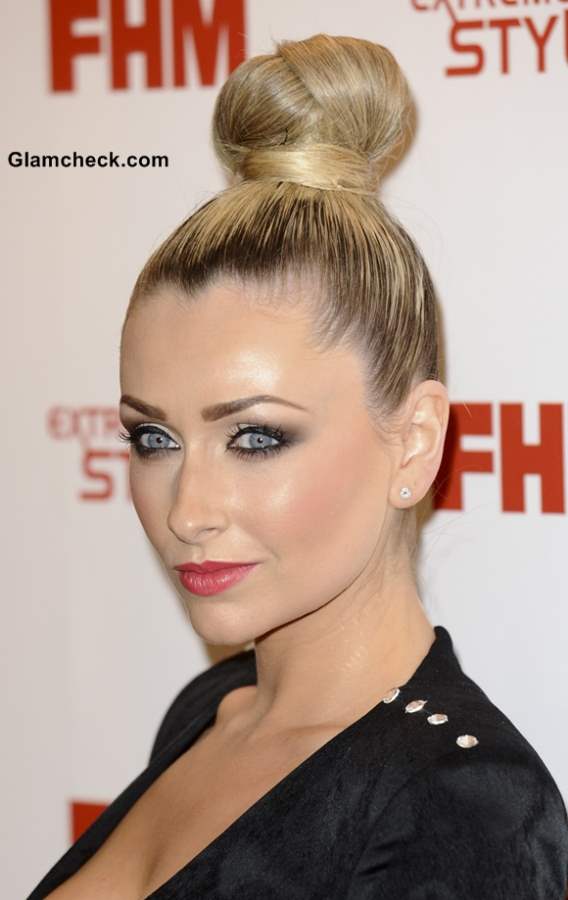 Gemma Merna Floors with Elite Top-Knot
Her blonde locks were swept up into the slickest top-knot we've ever seen. It was no regular bun either. It was fashioned in a way that showed up the twists that had been used to create it, and it was wrapped up at the base with hair too.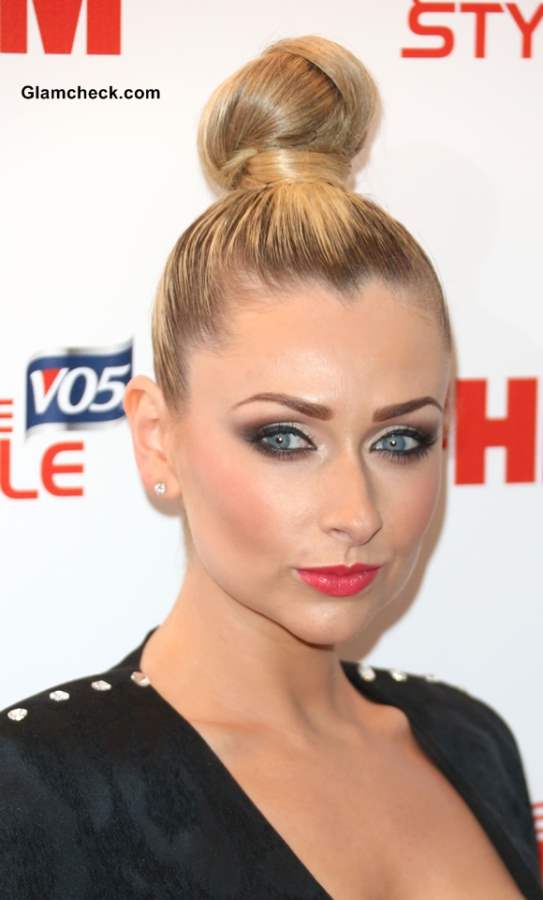 Gemma Merna Top-Knot Hairstyle 2013
The do gave her an aloof almost haughty look, a step up from the regal vibe that the regular top-knot imparts. 
Shutterstock