Floral prints never go out of style. All you have to do is find a way to sport something floral without looking repetitive. Not that you have to worry that you'll even run out of ways to do so. There are countless ways to inject floral spice to your ensemble, and here is just one of them.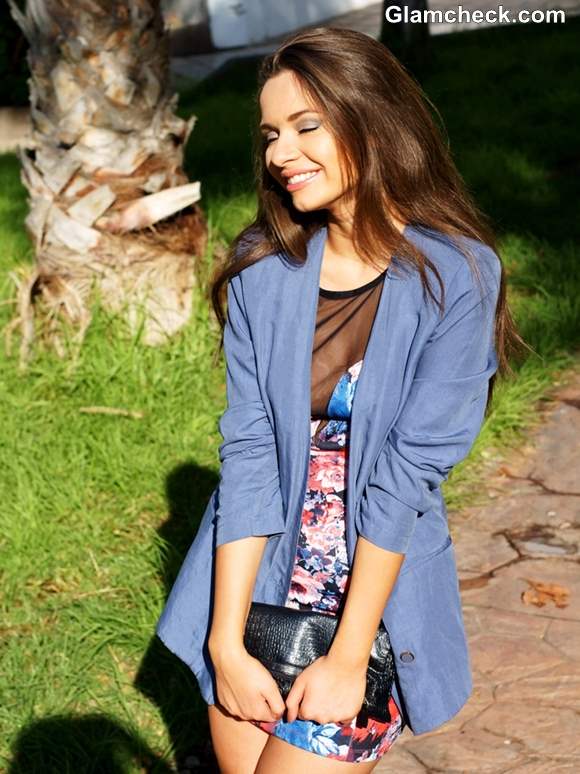 Rock The Look – Floral Meets Formal
A floral mini dress and a blue blazer make a fine team. The obvious femininity of one complements and balances out the clean-cut vibe of the other.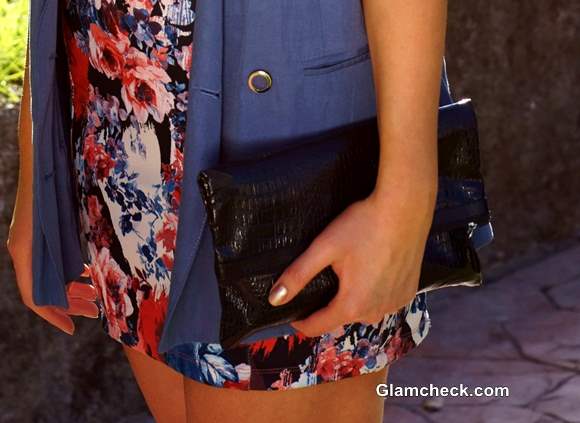 Black Clutch
Pair it with black shoes and a black clutch and you have yourself an ensemble that rocks during the day and at night, depending on how you style your look.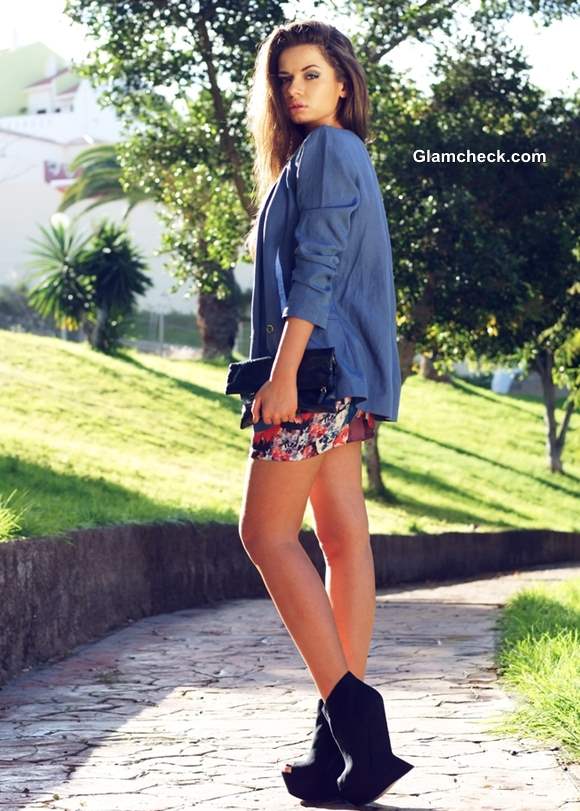 Wearing Floral Mini Dress with Blazer
You may think that it's the floral mini dress that makes this look, but it's actually the blue blazer that does because it's what ties the different elements of the ensemble together, offering cohesion in a way that only a classic piece of clothing can.
So your first order of business is to find that perfect blue blazer in a color light enough to pass as summery but also dark enough to pair with your more formal outfits.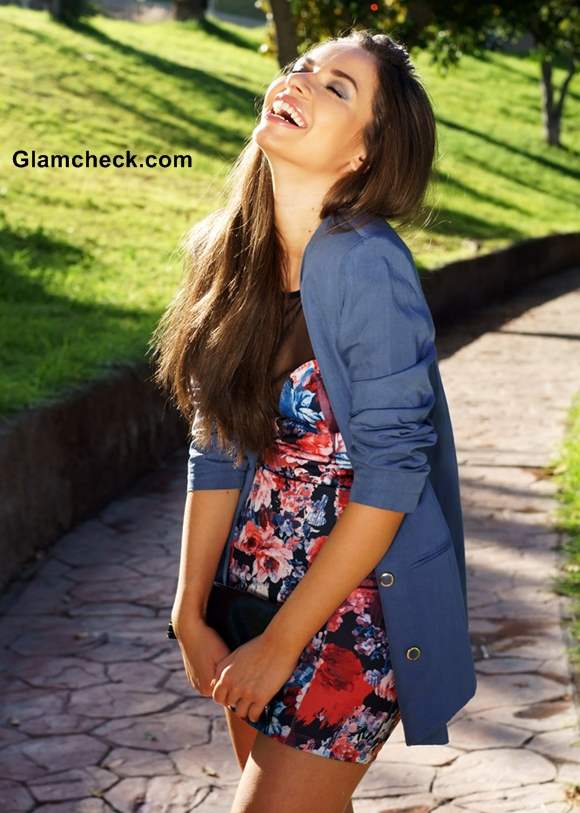 Wearing floral mini dress with blazer
Next, lay your hands on your best-fitting summer frock with a floral print. It would be nice if your dress had a bit of blue in it to complement the blazer, but this is not a hard and fast rule and one you can easily overlook if the overall effect is aesthetically pleasing. What is important with your mini dress though is that it fit you well. Whether you are stick-thin or curvy, your dress should suit your body type and look good on you on its own sans the blazer.
Now all that's left are your accessories. Ankle-high boots are great if you have them, but don't rue if you don't. Calf-length brown ones would look very classy also. As would a classic pair of pumps, the color of which you can decide depending on your mood – they could be black to keep things simple and perhaps pink or orange if you want to get adventurous with a bit of color blocking.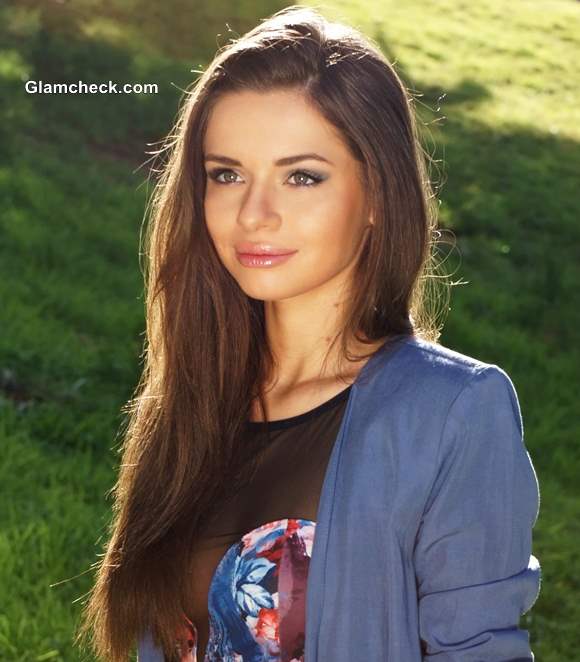 Avoid jewellery, unless it's something understated like stud earrings. Do carry some sort of handbag though. A clutch for the evening and something with a handle for a day outdoors.
This ensemble makes for a good look for casual outings with friends or a first date with a hot guy. But it will do well as work wear too if your dress is longer and you maybe put your hair up for a no-nonsense, cleaner vibe. Plus it will convert from a day to night look in a jiff.
Your styling will greatly determine what you want to say with this ensemble. For a neutral vibe that will work with all looks, keep it simple. Loose, long, soft, shiny, healthy hair looks good on the red carpet and also if you're just stepping out to pay your bills. As for your makeup, keep it low-key for both day and night, but don't be afraid to portray a little drama with a bit of dark eye shadow. 
Shutterstock