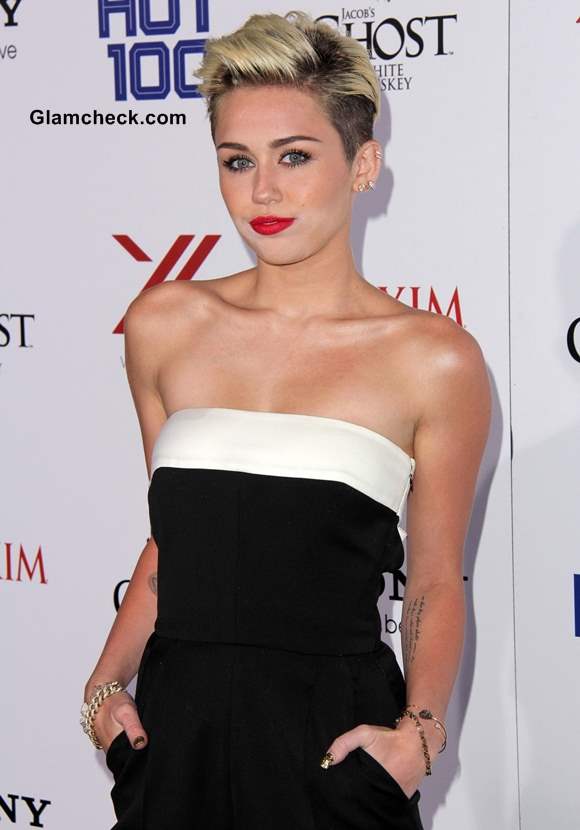 Miley Cyrus has been rocking some seriously stylish ensembles, a recent one worth noting her Valentino monochrome jumpsuit at the 2013 Maxim Hot 100 Party in Vanguard, Hollywood on May 15.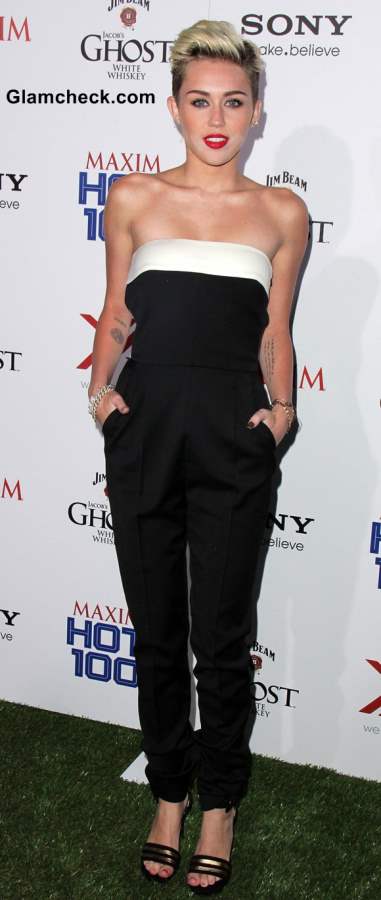 Miley Cyrus 2013 jumpsuit

Black from chest to ankles, the strapless number had a band of white on the neckline which looked super-classy. When she whipped around to give us a total 360 on the outfit, the ingenuity of that white band was apparent as it extended to the back culminating in a large white bow that sat just below her wingtips and right above a very sexy cutout that parted the white from the high-waist of the black bottoms.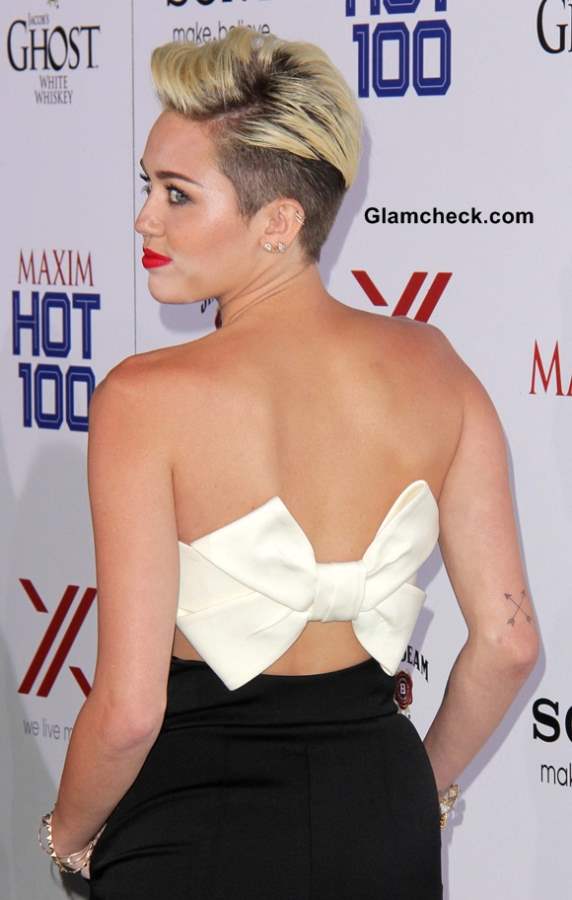 Neckline Inspiration – Bow Back Jumpsuit Miley Cyrus 2013  
The bow back was an utter delight to behold, offering the unexpected which, let's face it, we always crave as we scan red carpet events but rarely find.
Get the Look
Sporting an interesting backline is a great way to get attention and it's ultra-sexy. Of course, a well-toned, flawless back is of primary importance since your eye-grabbing backline will draw close scrutiny from your audience who will be looking for the smallest fault in your ensemble from sheer envy. 
Shutterstock