Jennifer Lopez and Marion Cotillard both have exemplary style sense, and apparently a fondness for similar designers too. The two incredible gorgeous ladies both sported a gorgeous skirt by Dior Couture although they picked different colors and styled it with different tops. Let's take a closer look at that skirt – to die for, in our opinion – before we see how the two fashionistas styled it.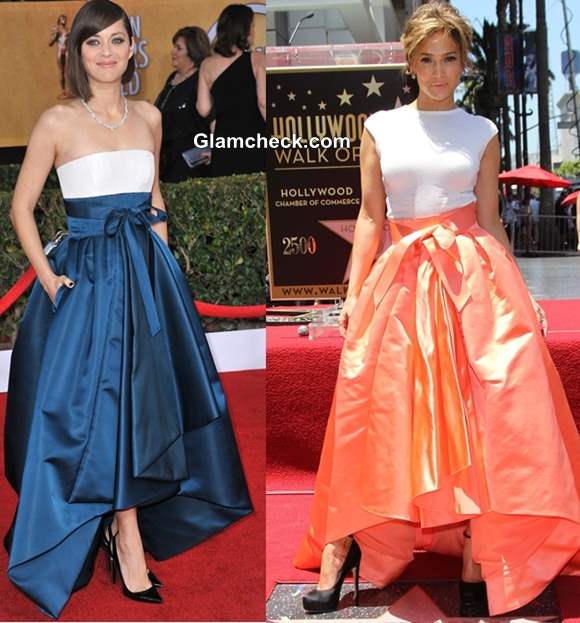 Jennifer Lopez and Marion Cotillard in Dior skirt 2013
It's one of the most gloriously vivacious yet elegant skirts we have ever laid eyes on! It boasts a fitted high waist which is emphasized beautifully with a bow, but not one of those over-sized, babyish affairs – an understated dainty one fashioned out of the same satin fabric as the rest of the skirt and adding just the right amount of youthfulness.
It cascades over the hips and falls to the floor in a wavy, asymmetrical hemline which is so well crafted that it looks like fluid waves spilling around the feet. That asymmetrical hemline is fresh and alluring. It makes the bottoms look really modern and sassy, yet so fantastically elegant that it would suit women of all ages. If you're keen on trying out a princess-ey look (and, let's be honest, who isn't?) but don't want to go all out with a ball gown, then this wonder from Dior makes for a rather impressive alternative!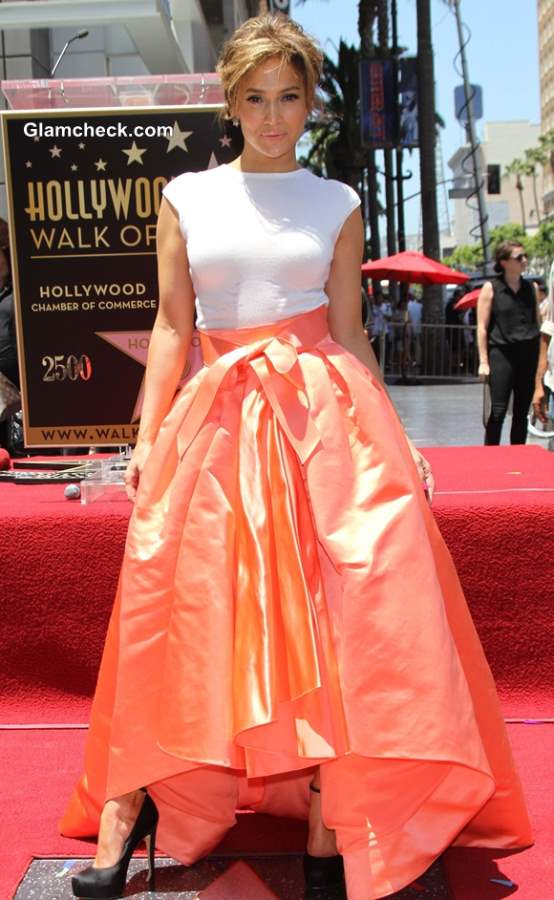 Jennifer Lopez in Dior skirt 2013
Now let's get back to the ladies. Jennifer wore the coral version of the skirt, pairing it with a high-necked silk cashmere white blouse. There was so much fun, spirit and sophistication in her ensemble!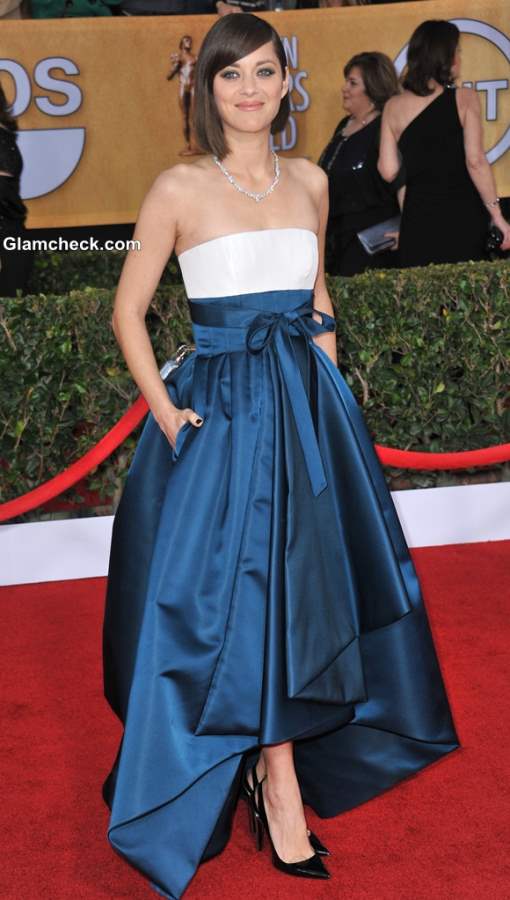 Marion Cotillard in Dior skirt 2013
Marion went with the darker version, a sexy navy blue one, which she teamed with a strapless white top and a string of diamonds. Classic navy has a way of imparting a suave, debonair feel, which is exactly what you think the moment you check her out.
We love both the versions to death! But we can't pick one over the other. We'd vote for Marion's take for evening wear and whole-heartedly applaud Jennifer's for a day time event.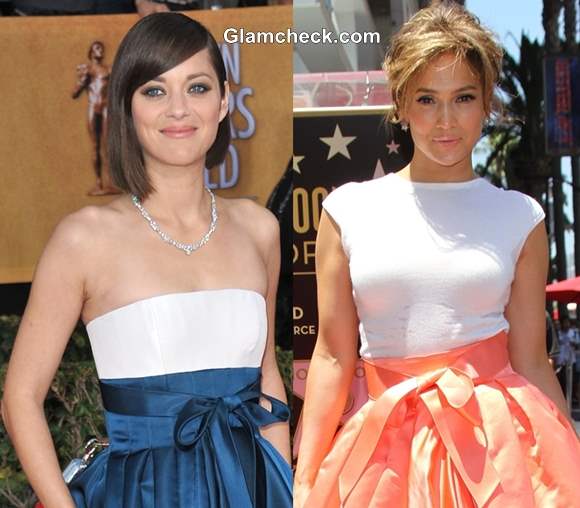 Style Poll – Necklines
What about you? How would you want your Dior skirt styled? Would you take a page out of either of these ladies' style books or would you do things differently? 
Image: Shutterstock