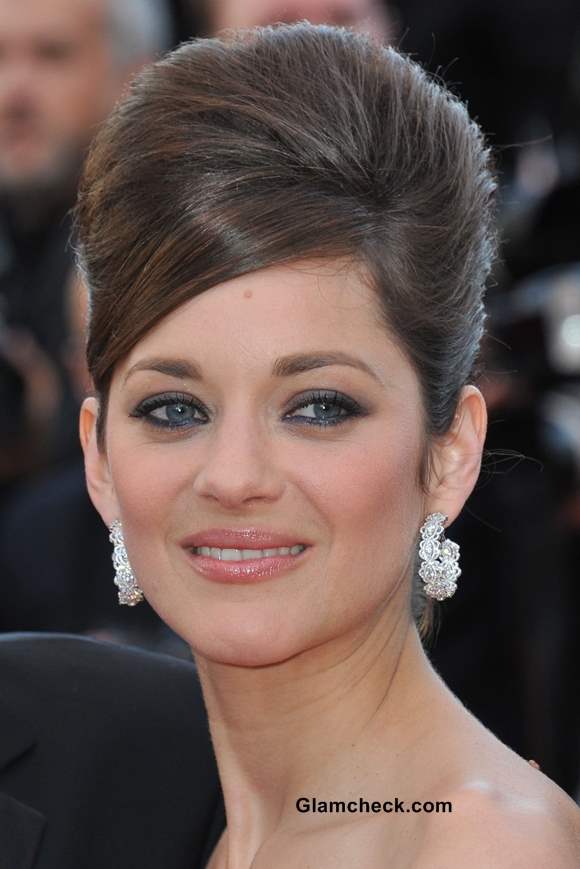 Marion Cotillard was quite a sight at the gala premiere of her movie "Blood Ties" at the 66th Festival de Cannes.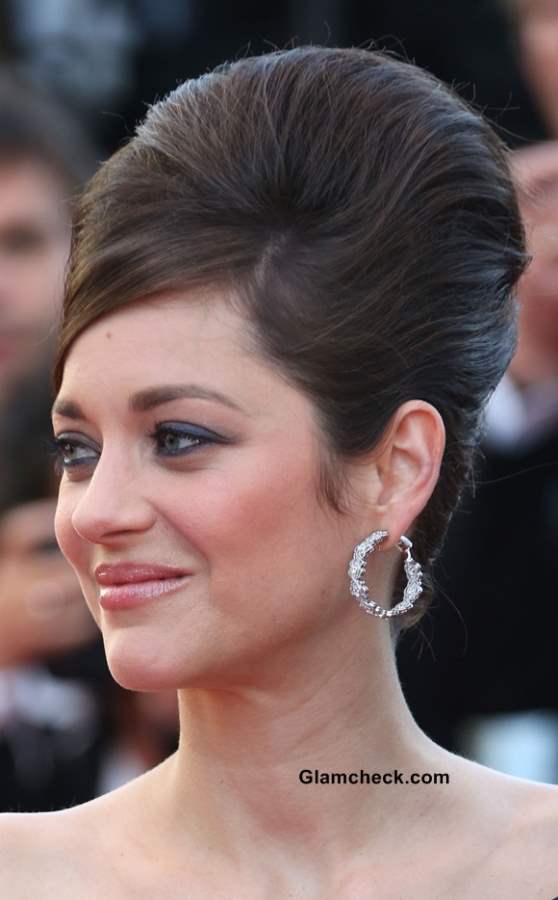 Marion Cotillard's Retro Beehive Hairstyle  at Cannes 2013
The star wore her brunette locks in a stately beehive updo that oozed oodles of sophistication and charm. Her grown-out bangs were straightened and swept to the side on her forehead. The rest of her hair was swept up into a beehive that was not so large that it stole the show but large enough to impart a retro feel to her look. 
Shutterstock