Lovely Samantha Barks was one of the best dressed women of the evening at the 2013 Elle Style Awards. Sure, her Celia Kritharioti black dress was very pretty, but what really made the look was its unique neckline.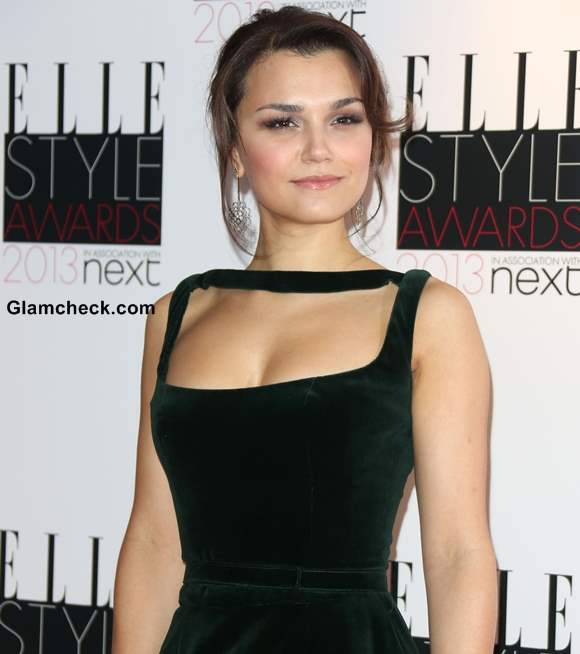 Neckline Inspiration – Broad Rectangular Cut-out
Featuring a wide rectangular cutout, the neckline was a thing of beauty which transformed the ensemble entirely. We'd go so far as to say that it was the defining element of her look. Indeed, without that cutout neckline, this would have been just one more pretty black dress, admired but soon forgotten.
But it's not just style that the neckline imparts, it's also function ,which is what makes this our neckline inspiration for the day. The cutout neckline draws all the attention to the upper part of the body and streamlines the look in a very smart way.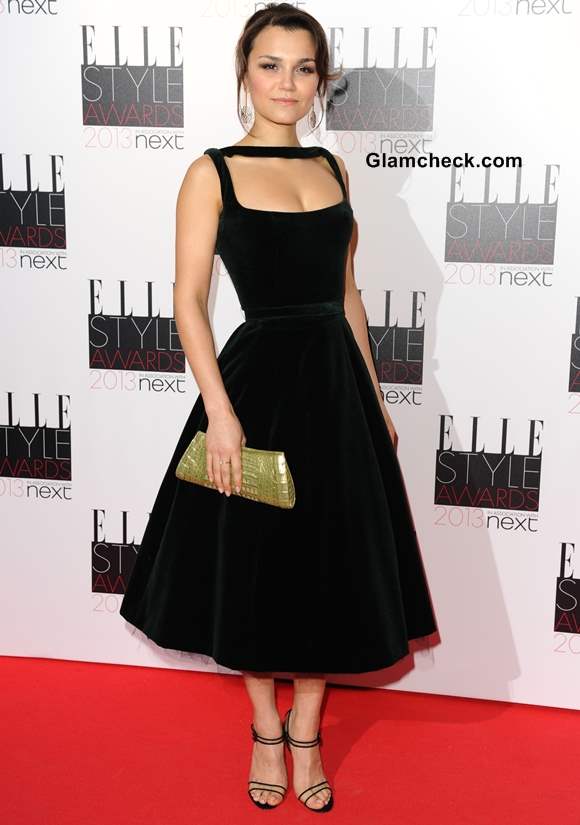 Broad rectangular Cut-out neckline for pear body shaped women
Who should wear it
If you have a pear body type, you'll find that this particular neckline serves to draw the eye upward and away from your lower half. Imagine that, your bottom will look slimmer simply because no one's looking at it!
But the curvy women aren't the only ones who can benefit from this neckline. Since the rectangular cutout plays on the visual and creates an illusion of width, it makes it a blessing for women with thin body frames.
If you're not too comfortable with the size of the cutout, you can always customise its length and breadth. In fact, this is a really good idea since that will make it right for your body type and size.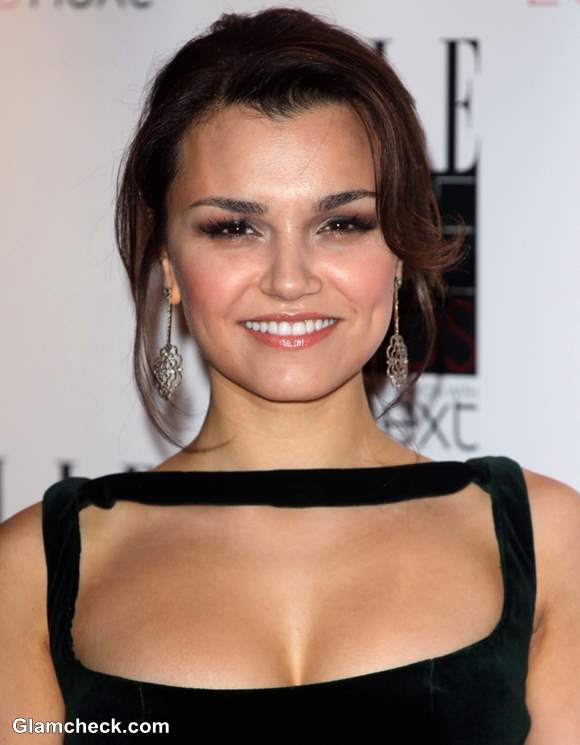 Neckline Inspiration – Rectangular Cut-out 
Who should avoid wearing it
Ah, unfortunately, this really cool neckline would be look plain wrong on women with wide shoulders and heavy busts. Since your natural shape draws the eye to the upper part of the body anyway, sporting this neckline would be overkill. 
Image: Shutterstock