Kimberley Garner sported the monochrome look at two different events, exuding a classy vibe each time.
At the TV premier of Let it Shine, she wore skinny white jeans with a black tank top, rounding off her look with yummy peachy-pink peep-toes, danglers and a nude handbag. There is an elegance to this ensemble as well as a very fun vibe. It's preppy, youthful and so effortless.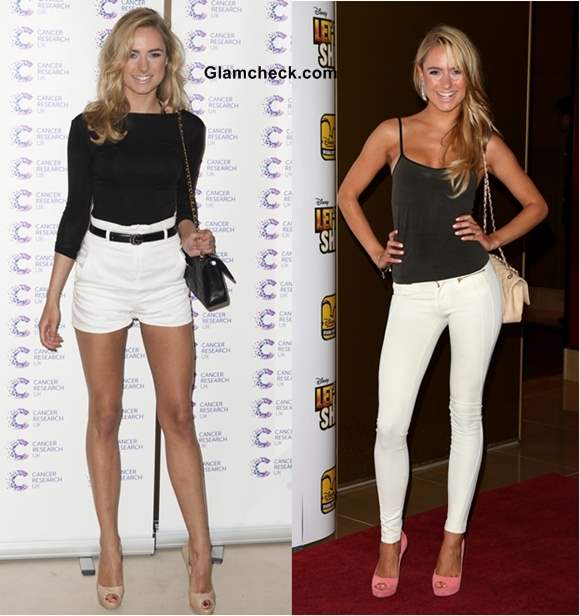 Style Inspiration – Kimberly Garner Shows How to Rock the Monochrome Trend
She opted for the same color combination at the James Jog fundraising event for Cancer Relief earlier this year, choosing white high-waist shorts with a black belt and a full-sleeve back top. Nude pumps and a black handbag completed her look. We think this one has more sophistication than the other ensemble.
We bet you can't decide which monochrome look is better. That's because Kimberley has smartly styled both of them to her body type and kept things simple, the latter a crucial requirement of any look worth its salt.
Get the Look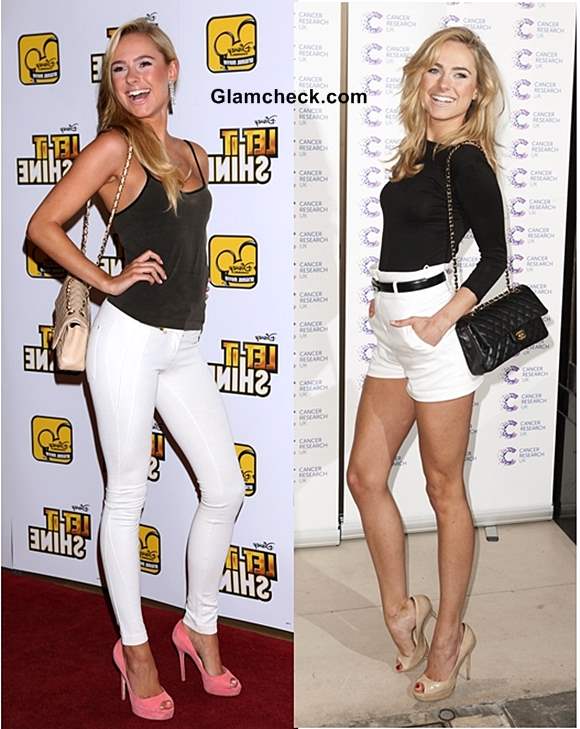 Style Inspiration – How to Rock the Monochrome Trend
Calling the monochrome look a 'trend' is a misnomer. The classic color combination has always been around and fashionistas through the ages have relied on its inherent simplicity for casual as well as formal looks.
If you haven't tried a monochrome look yet, it's high time you did! Can you imagine a simpler ensemble to put together? We sure can't. Kimberley makes it appear very easy, and it is.
She favours white bottoms and black tops, but you could easily wear it the other way around and still have the look work in your favour. The thing is that black bottoms and white tops are so common now that if you want to make a statement then you have to do things a little differently. So take a small risk and invest in a good pair of white bottoms that do your figure justice.
When choosing a black top to go with your white bottoms, stick to simple, clean cuts and lines. Also avoid prints. A black jersey or black tank top are perfect because their starkness allows the monochrome element of the look to be in the spotlight plus these items are versatile enough to mix and match with other clothes in your wardrobe.
When accessorizing your monochrome look, again, keep it simple. Sure, take a page out of Kimberley's book and sport a colorful pair of heels. But when it comes to jewellery, tone it down, opting for minimalistic pieces like hoop earrings, stud earrings, simple cuff bracelets or a delicate chain and pendant to add a little sparkle.
The hair for both these looks is relaxed but glossy, shiny, healthy and luminous. So make sure your hair is freshly washed and conditioned if you want to give your monochrome ensemble a polished finish. 
Image: Shutterstock