Today, we take a page out of actress Olivia Munn's style book as she arrived for the season 2 premiere of the HBO series "The Newsroom" at the Paramount Theater in Los Angeles, California on July 10.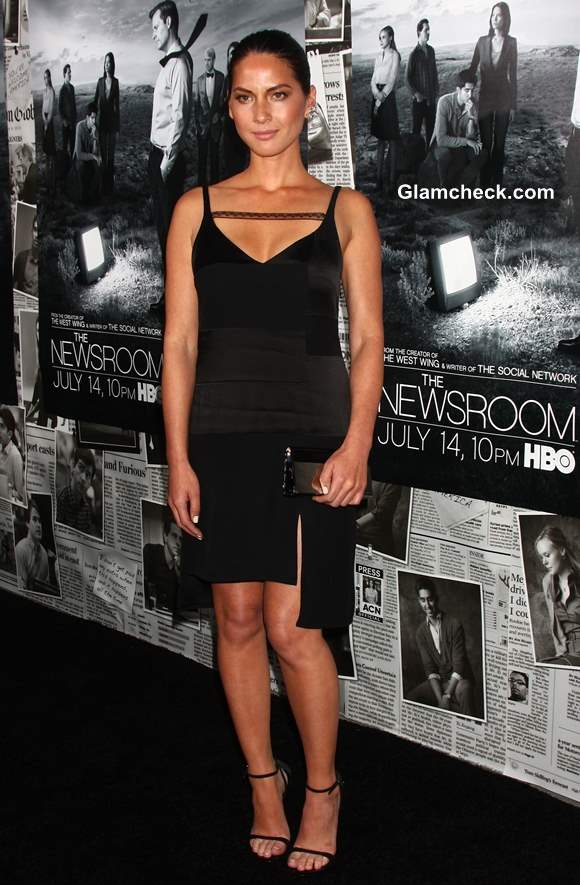 Neckline Inspiration 
She wore a simple strappy black dress with a low V neckline. But what really made that ensemble was the thin lace strip that went from one strap to the other on her upper bust.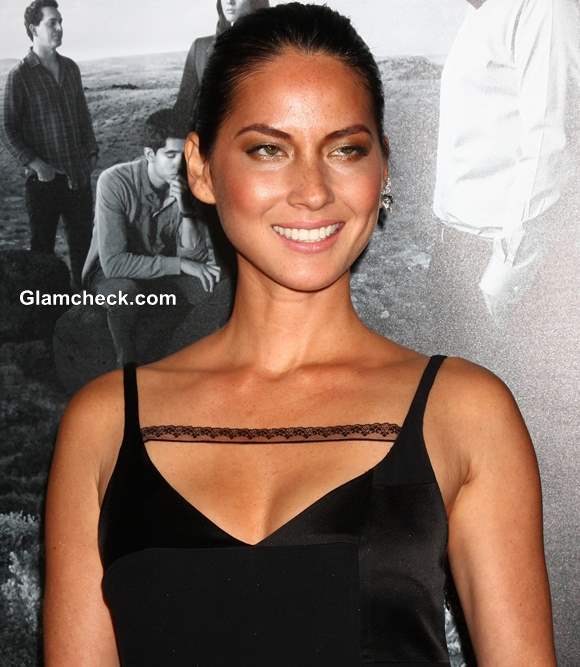 Neckline for women with narrow shoulders
That little strip of lace made the outfit uber-feminine, delicate and sexy. But it also performed the important task of making Olivia's not-so-generous breasts appear bigger.
Get the Look
Not all of us are blessed with a bountiful bustline. But really, with the right clothes, you can literally dress to get the body you want.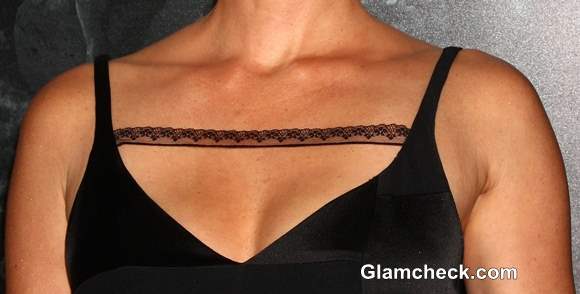 Neckline for women with small bust and narrow shoulders
If you have a small bust or very narrow shoulders, you'll benefit greatly from a style similar to Olivia's. Wear something with a low-cut neckline and add a strip of slim lace just the way it is on Olivia's dress. If you don't find readymade clothes with the particular addition, just buy a roll of lace and stitch it on yourself. It will take less than ten minutes which will be well worth your while, especially with the spate of compliments and admiring glances that are sure to come your way once you're done. 
Image: Shutterstock