Flowy beach cover-ups are sassy, feminine, fun and flirty. But you can't be blamed for wanting something simpler with cleaner lines. That's what made us pick this black knotted shirt as our style pick of the day.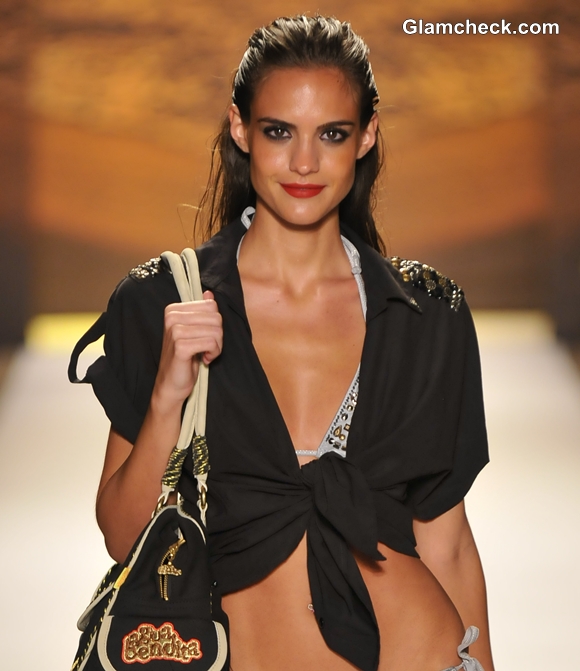 Knotted Shirt as Beach Cover-up
Spotted on the runway at the Agua Bendita Swim Collection for Spring- Summer 2013 during the Mercedes-Benz Swim Fashion Week in Miami, Florida on July 20, the knotted shirt is everything you want not only from a beach cover-up but also from a wardrobe item.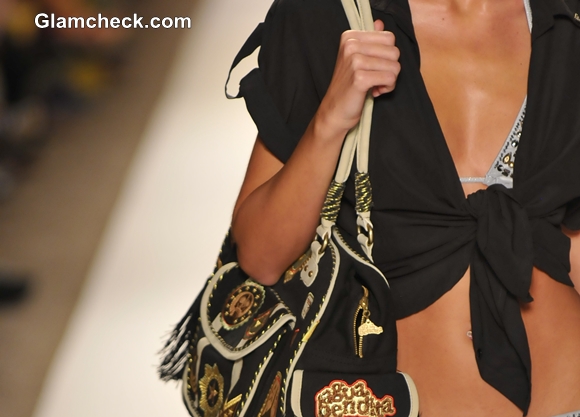 Knotted shirt beach cover-up Agua Bendita Swim Spring Summer 2013
It's light, provides just enough coverage without taking away even a little bit of your sex appeal, it's stylish and undeniably chic, and it's definitely statement too. What's more, it has an elegant and elite feel to it without being snobby.
The collar and the embellishments on the shoulder make it great for beach parties or more glam formal beachwear than normal, a good choice if you're planning on attending a beach barbecue or luau after soaking up the sun all day.
The knotted shirt is swanky enough to be paired with shorts too if you have a mind to, which will give you a classy but practical ensemble that has you ready for whatever adventures come your way while you're at the beach. 
Image: Shutterstock