Office wear, especially women's office wear, can get pretty boring. There's just not enough versatility to the conventional office looks to satisfy a fashionista's versatile scope. No matter. The beauty is that you can always create your own work look that balances both your need for expression and your office's dress code requirements.
Hmm, sounds limiting, but it's not! In fact, it takes quite a bit of creativity to come up with a fashionable work look and the process can be fun, if not a downright hoot when you're experimenting with an ensemble and it goes wrong. Here's an inspiring office look to get your own creative juices flowing.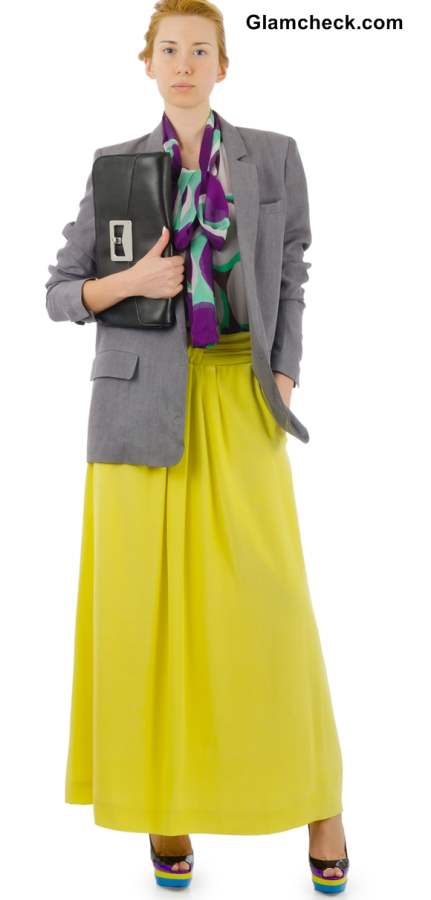 Yellow Maxi Skirt with Blazer – Bohemian at the Office
Here, a yellow, full-length A-line skirt is paired with a printed blouse, accessorised with colorful peep-toes. The retro vibe of the look is tamed into a more contemporary feel with a grey blazer and a statement black clutch.
The look is fresh, comfortable, a little wild, unconventional, hip, summery and very easy to fall in love with.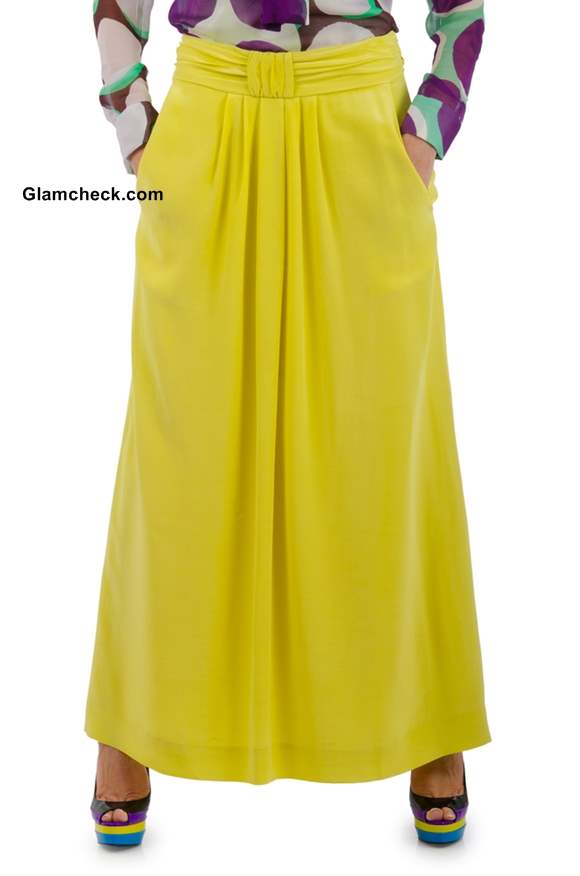 Bohemian office look
You basically need a solid A-line skirt in a bright color on the lighter side. Next, pick a blouse with a print, something that contrasts with the skirt without clashing with it. Try a top with a little flair in the form of a ruffle or a bow for that extra something to make it stand out. This basic outfit will pave the way for the rest of the ensemble.
The heels are next up, forming an integral part of this look without overwhelming it. Peep-toes with colorful heels look youthful and vibrant. They don't necessarily have to match your outfit, but it would look better if maybe a shade or two in your shoe went with something in your skirt and/or blouse.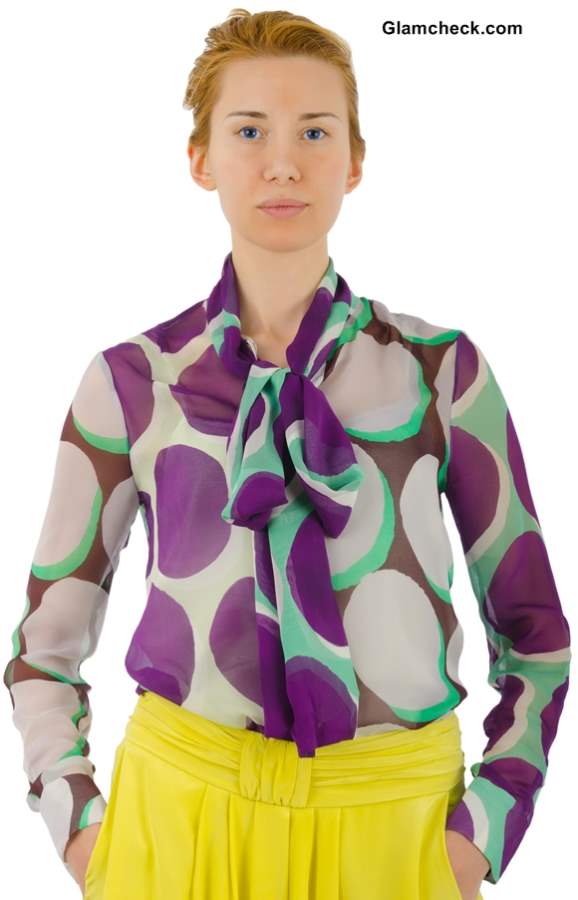 Boho office look
The last two pieces of this ensemble are the simplest of all. Wear a grey blazer over the outfit for no-nonsense but really fun office wear. Carry a clutch, black if you must, but a more colorful one if your office isn't too strict about their dress codes.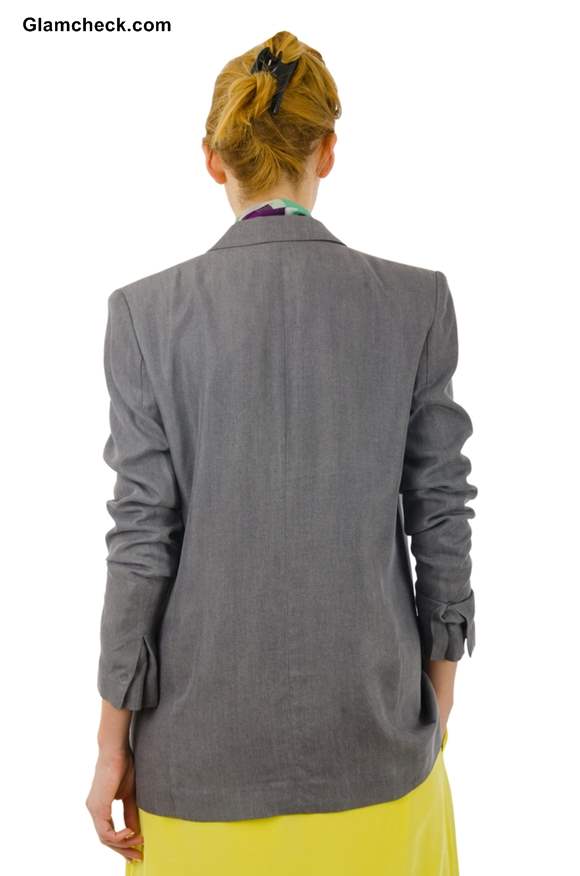 Boho look at workplace
You can carry this outfit over to the night exactly as it is or you can ditch the clutch and the blazer if you want the colors to garner some more attention.
As for your hair and makeup – keep it simple and natural or they'll both clash with the outfit. Your hair in particular should be in a neat updo. Left loose or in an elaborate do, your hair will draw too much attention to your face and create a busy vibe.
Well, there you have it – an office look that has the potential to rock your work place, turn heads, but not so much that someone complains to HR! 
Image: Shutterstock