This year is surely the year of metal. Have a look around – metallic fabrics are being used in everything from a jacket to a dress; metal toe-cap shows to metallic bags – the shiny gold, silver copper is on the runway as well as spotted on street fashion.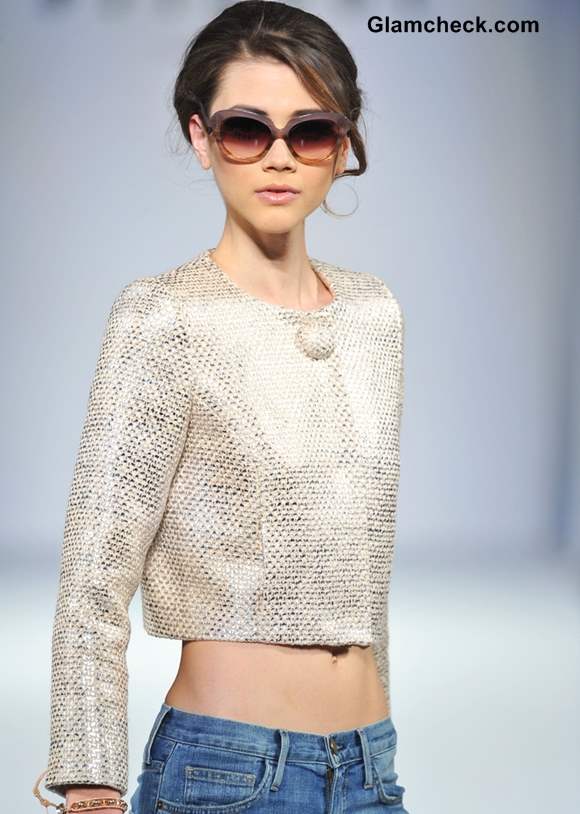 Style Pick of The Day – Metallic Crop Jacket
And with the growing trend of baring the mid-riff in crop tops and bralets, our fashion pick of the day offers the best of both worlds. Yes it is a silver metallic crop jacket, spotted at the Brigade LA Fall 2013 fashion show during STYLE Fashion Week at Vibiana Cathedral in Los Angeles, CA.

Metallic Crop Jacket
The structured feet, the rich sheen on the fabric, the neckline as well as the single oversized button at top has us drooling over the minimal yet striking design. On the runway it was paired with a blue pair of distressed crop denim pants; which is a good example of styling we feel. That also brings us to the question that how can you style this jacket?
Ways to wear metallic crop jacket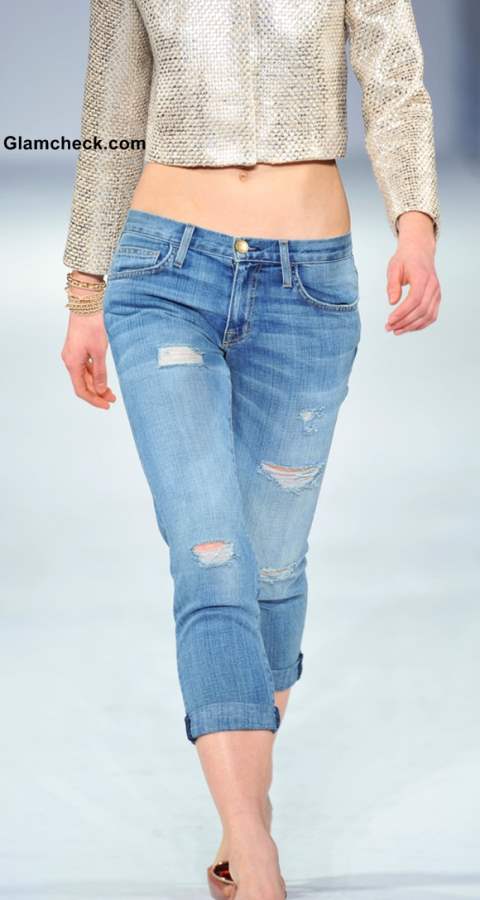 Metallic Crop Jacket with denims
Casual Chic – The simplest is the one that was on the runway. Denim with this metallic jacket is looking good visibly. You could choose a darker inky blue as well or go for black.
Rocker Vibe – To give off a rockstar vibe, wear it open with a studded skater dress or black spiky tee and cut-off shorts.
Evening Cool – For a slightly formal evening, does everyone need to be dressed feminine in gowns? Not exactly. Sharpen the delicate look of a maxi with this cropped metallic jacket.
Business casual – Wear this one open with a pair of black jeggings and a slightly anti-fit white shirt. Wear a small necklace as well and sport loafers and a handbag.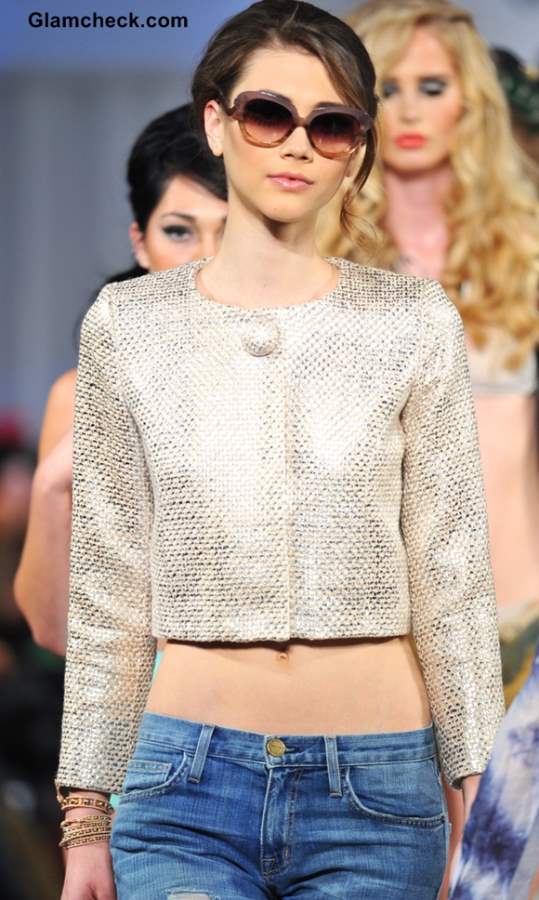 How to wear Metallic Crop Jacket 
Tip : If you feel uncomfortable baring the mid-riff or the occasion is inappropriate, a solid color tank or blouse tucked in will surely work.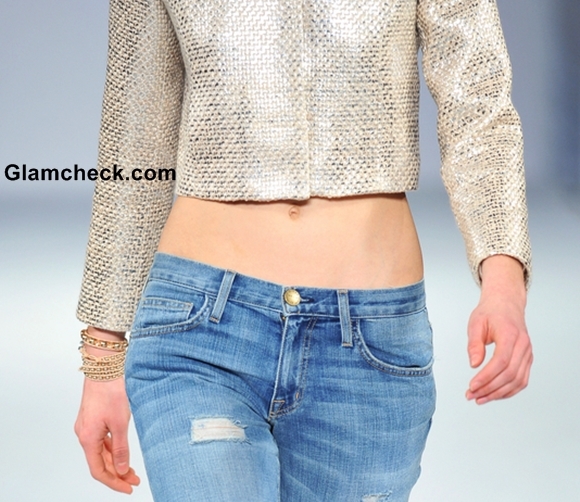 Metallic Crop Jacket
Armed with that guide, aren't you crushing on the jacket just like us? Welcome to the club!
Image: Shutterstock