Singer Gwen Stefani is known for her stylization and is often seen in vintage fashion – such as the one seen here. We love her 40s Pin Up Pompadour Roll Hairstyle.
DIY: Gwen Stefani's 40s Pin Up Roll Hairstyle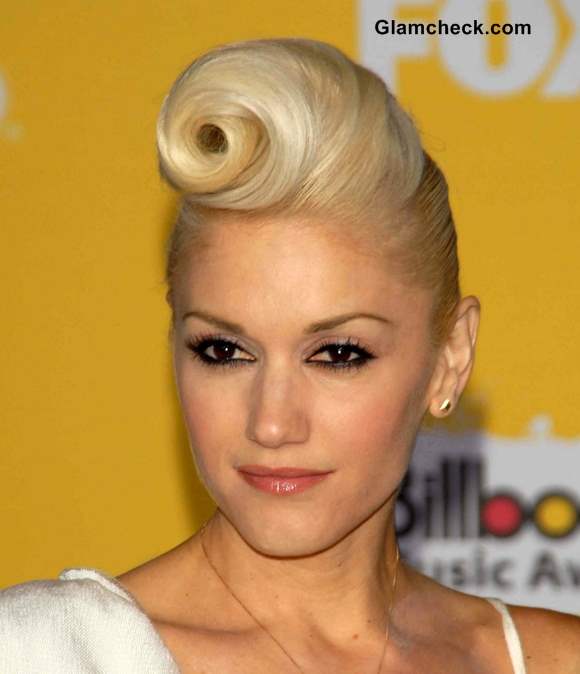 Gwen Stefani in 40s Pin Up Pompadour Roll Hairstyle
Start by brushing your hair well.
Make a thick middle section by parting your hair on two sides – right above the arch of the left eyebrow and the right eyebrow. Take the thick section in between, and secure it in a bun for the time being while you deal with the remaining hair.
For the rest of the hair, take it to the back of your head and make a simple bun, French roll bun or a chignon – the choice is yours.
Now come back to the middle section. Take the entire strand and wrap it around a thick roller or a curling iron (to be used just as a prop and not for heating). Place the end portion of the hair over the roller and turn the hair inwards towards you head till you reach the scalp and the hair cannot be rolled in anymore. Secure this roll with the help of hairpins.
Use hair spray from a distance of about two hands away on the "roll" to give it more hold.
Your 40s Pin Up Style Roll Hairstyle is ready to be flaunted!
See Gwen Stefani sport more variations of the roll hairstyle

Image: Shutterstock