One of the simplest but most sought after hairstyles to sport at the beach are braids. Adding a flower behind the ear gives the hairstyle a more exotic quality. Braids are also very easy to make – with most of us knowing how to do it.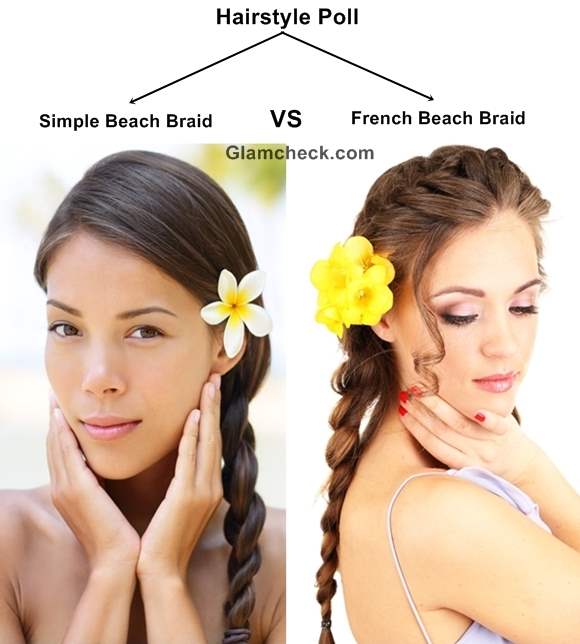 Hairstyle Poll – Simple Beach Braid VS French Beach Braid
However, which style of the beach braid catches your fancy more – the simple beach braid or the French beach braid? One is the easy normal variation, and the other has a French twist to it.
Simple Beach Braid Hairstyle
Whereas one is easier to make, the other looks dressier – making it tough to choose because it is like comparing practicality with fashion where each serves its own purpose.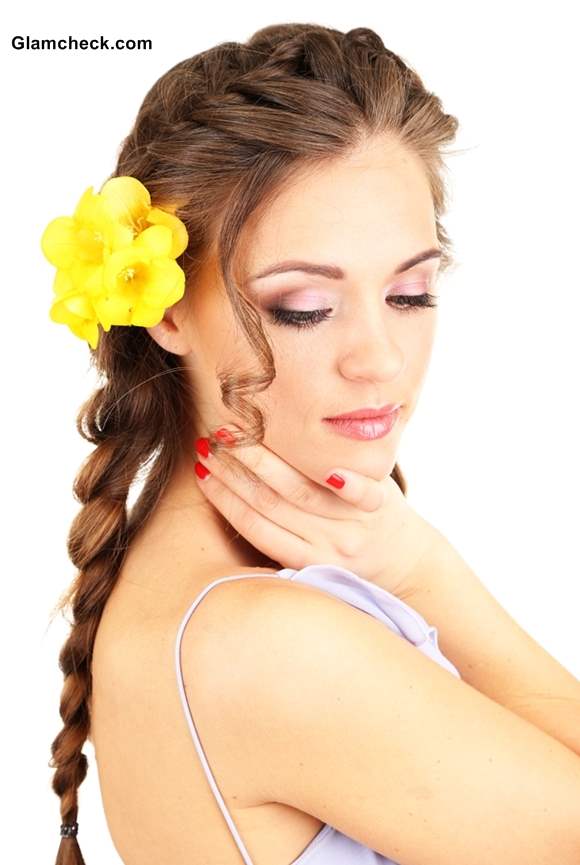 French Beach Braid Hairstyle
Well, we are guilty of liking fashion more than practicality – so we are rooting for the French Beach Braid as the most likely winner of this poll. But it is not about us but you! So, which one would you see yourself sporting at the beach – the simple braid or the French braid? 
Image: Shutterstock