You may feel that a long black skirt is a little old-fashioned. But take one look at these celebs sporting the wardrobe piece and you'll be thinking up a hundred other ways for your own look.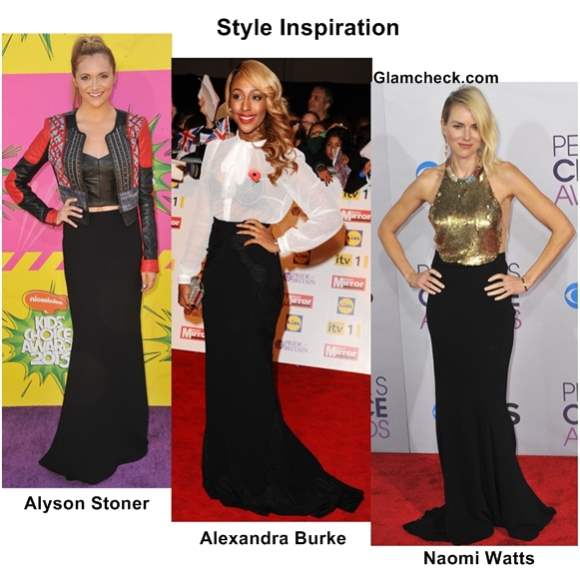 Long Black Skirt – 3 Formal Party looks
Whether your style is edgy, classic or glam, you'll find some serious style inspiration here.
A long black skirt and a motorcycle jacket? Who would have thought of that combination? Alyson Stoner did, and she looked positively scrumptious.

How to wear long black skirt – Alyson Stoner 2013
Her floor-sweeping bottoms were paired with a cropped leather top and rounded off with a red and black motorcycle jacket. The look is feminine but also very edgy. The unpredictable combo makes for an eye-catching visual, and it's high on the fashion scale to boot. You can also simplify and up the elegance of this ensemble by getting rid of the motorcycle jacket altogether, but that would take away from the uniqueness of the look.
Next up we have Alexandra Burke in a trailing long black skirt and a white, full-sleeve formal top. A floral brooch livens things up.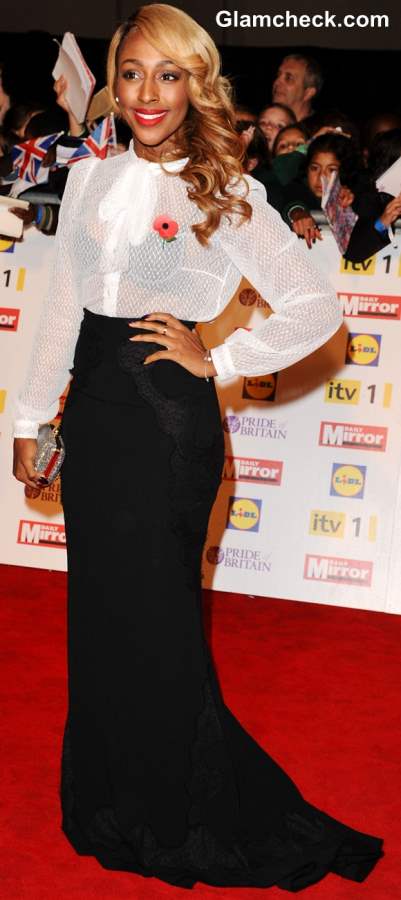 How to wear long black skirt – Alexandra Burke 2013
There's something so classic about this look. The monochrome is a sure-fire winner , of course, but there is also something about the silhouette which makes it look like it could fit in in any decade. This ensemble really could be either vintage or contemporary, depending on what you do with your hair, makeup and accessories.
Finally, there's Naomi Watts bringing the va va and the voom to the red carpet in her long black skirt and halter-neck metallic gold top.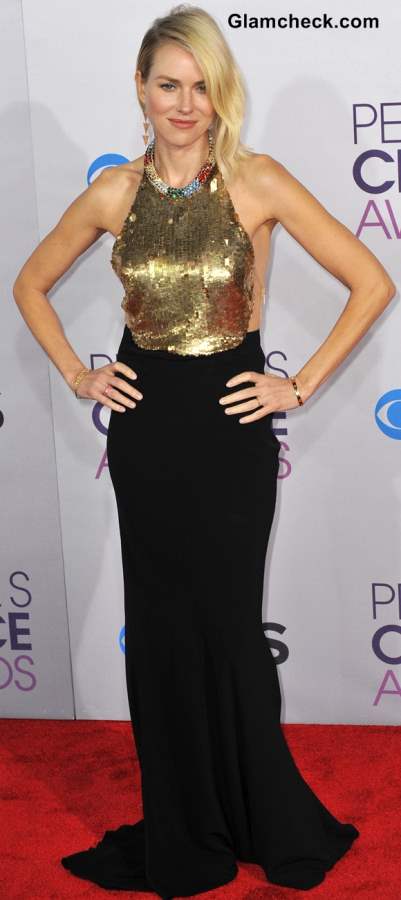 How to wear long black skirt Naomi Watts 2013
The backless top is uber-sexy, as are the plain bottoms. The black and gold combo, another classic, is simply stellar. What makes her look even more sensational is the multi-coloured statement collar, infusing oodles of high glam to the ensemble. Minimalistic gold jewellery adds extra helpings of pizzazz to the snazzy outfit.
So there you have it. Three distinctly different looks using a basic long black skirt. This versatile wardrobe piece should definitely be making its way into your must-have list. 
Image: Shutterstock