Dutch singer Esmee Denters arrived for the "Katy Perry: Part Of Me" 3D premiere at Empire Leicester Square in London looking absolutely smashing.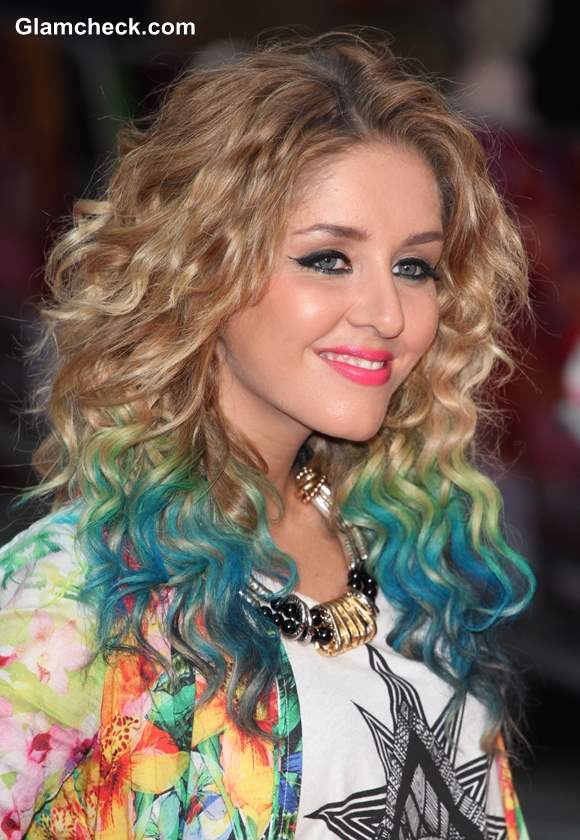 Esmee Denters Marine-inspired Hair Color
She seemed to have taken inspiration from the film's protagonist because, like Katy, Esmee too was having a lot of fun experimenting with her hair color.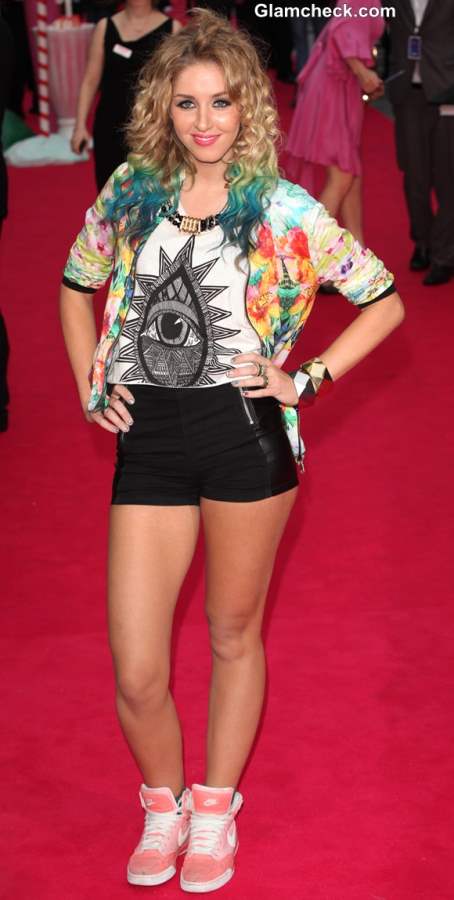 Esmee Denters Hair Color
Her abundantly curly locks are mesmerising to begin with. Add to that a blaze of colors dip-dyed on the ends and you have a riveting visual to contend with! The 24-year-old took her color cues from the sun on the ocean floor, dying the lower half of her hair in varying shades of yellow, green and blue.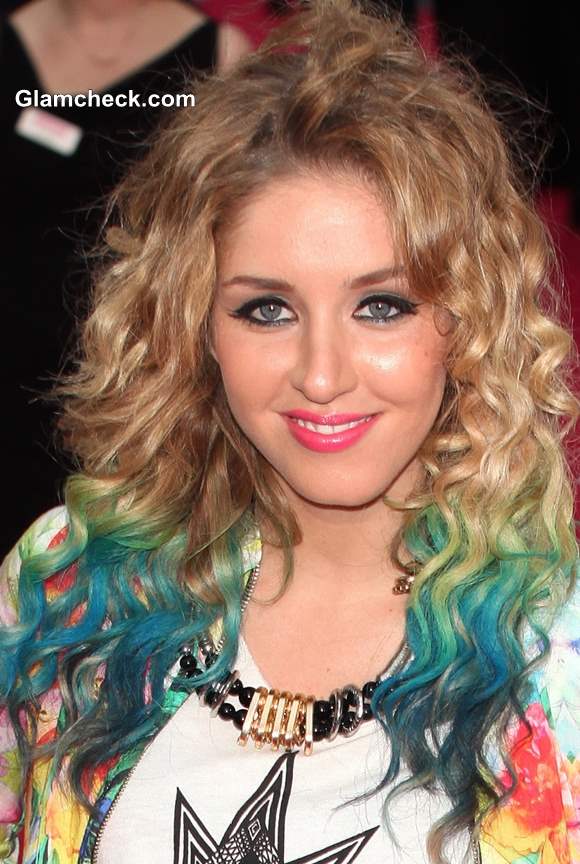 Esmee Denters Multi Hair Color
She was a riot of color at that event as her preppy hair color had to compete for attention with her multi-hued floral top, baby pink shoes and bubblegum pink lippie.
Image: Shutterstock