Dancer Allison Holker was seen at the 3rd Annual Celebration of Dance Gala at the Dorothy Chandler Pavilion in Los Angeles CA in a mermaid hairstyle.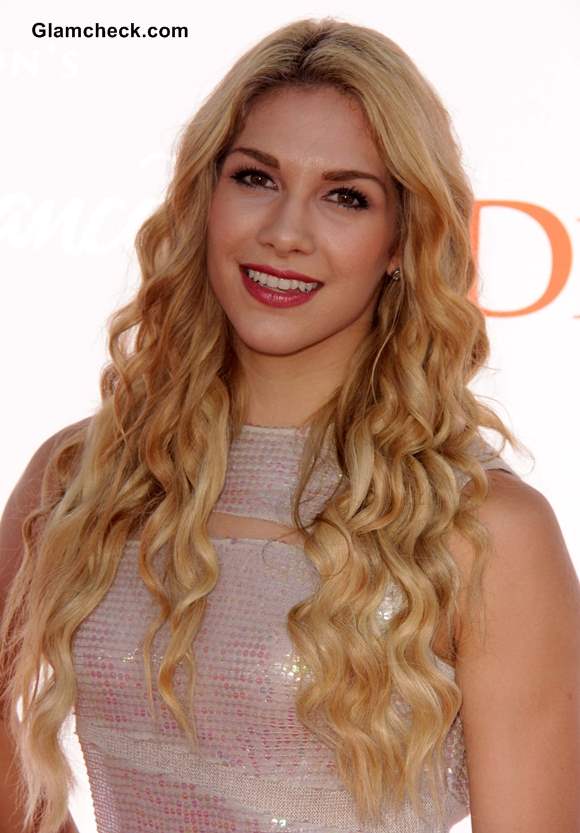 Allison Holker Mermaid Curl Hairstyle 2013
Ms Holker's hair was parted at the side and framed her face in mermaid curls. She looked quite becoming in this particular style. If you are inspired by her look then you can also easily do up your hair in these types of curls. All you need is a curling iron to get started.
DIY: Mermaid Curls
Take thin sections of hair and wrap it around the hot curling iron for a few seconds to get the curls. Carry on this process on your entire length and breadth of hair until all your locks are curled. Use a hairspray, from a distance of one hand away, all over your head to hold the curls in place.
Allison Holker looks dreamy in mermaid curls and we know so will you.
Image: Shutterstock