Those of you who want to change your hair color and are looking for "fun and funky"; we have the right hair color inspiration – pink and plum highlights!
Pink and plum highlights are for anyone who want to sport a racier style as compared to more subdued highlights but at the same time do not want to go overboard. It will suit anyone as long as a person can carry it well.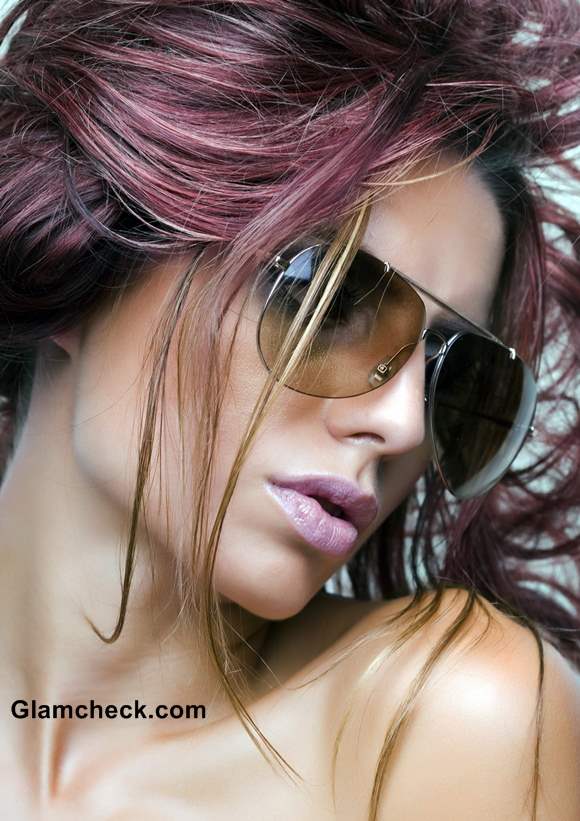 Hair Color Inspiration – Pink and Plum Highlights
How to Get It:
The job is best left to professionals – so head for the salon, instead of a DIY at the house. (Of course, only if you are a pro at coloring your own hair you could try it yourself) Ask your hairstylist to give you a base of plum highlight and fewer streaks of pink interspersed with it. You could also ask for a few streaks of blonde – if that is what you want.
For those of you, who are more adventurous – ask for more shades of pink for the hair. So maybe you could have a more pink toned shade than plum as the base OR you could ask for 2-3 variations of pinks as the highlighted streaks.
For those of you, who are not that adventurous but still want pink highlights – do not opt for a plum base. Rather keep your original hair color and get a few streaks of plum and pink.
This a good hair color options not only for college goers but anyone who wants to show their young side. It is the right blend of trend and practicality without going overboard. Pink highlights are also a good way to show your solidarity with breast cancer awareness, so it combines style with a cause.
Whatever the reason for you selecting this option – one thing is for sure, you will stand out and turn quite a few heads and for the right reason! 
Image: Shutterstock