The Denim Geek look basically focuses on the denim on denim combo, which has a very trendy feel to it. What is interesting to note is that a geek touch can be added to it by sporting a pair of thick black rimmed big glasses. This particular look does not have a restriction to only a limited number of events or occasions, and can be sported for a variety of casual functions.
Rock the Fashion:
Double Denim Look
The two main components, as far the attire goes, are a full sleeved light blue denim shirt and a pair of light blue denim pants. Roll the sleeves of the shirt and keep it half tucked-half out of the pants to give a casual look. You can also choose dark blue denim shirt and pants instead of a light blue one. Whatever color of blue denims you choose ensure that the top and bottom are the same, or "nearly" the same, shade to give the ensemble a sort of denim jumpsuit look.
Rock the Beauty: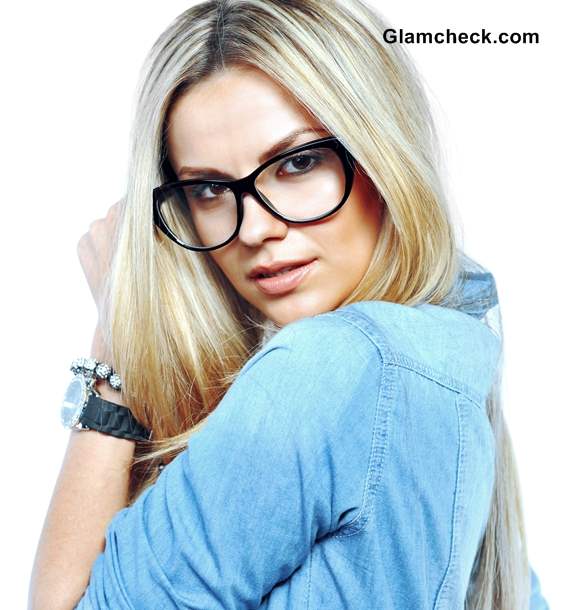 Rock the Look Geek
The hairstyle and makeup for this look should be kept as minimal and natural as possible to go with the total look. Leave your hair open in their natural style. For the makeup, you can add a bit of kohl and some nude lip gloss.
Rock the Style: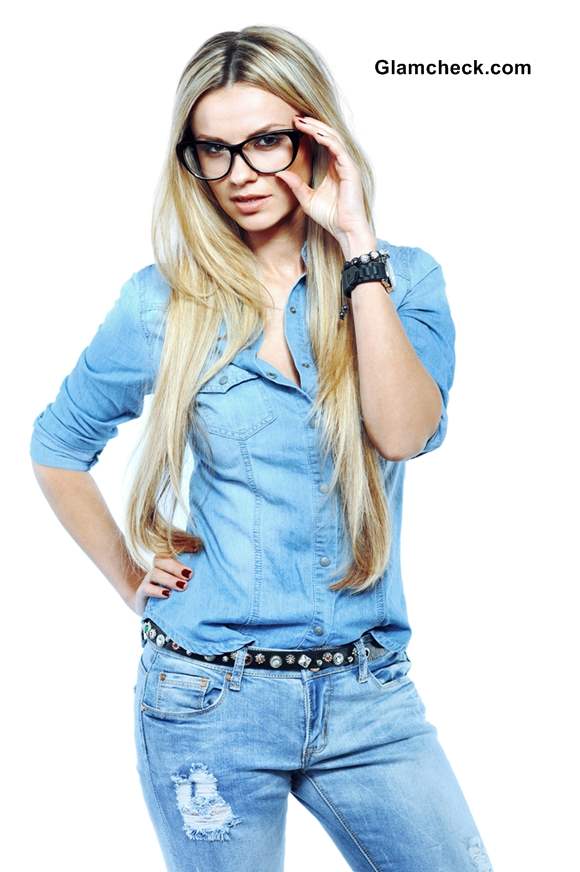 Denim Shirt with Denim Pants – Denim Geek Look
The stylization is what achieves the "geek" part of this look. Choose a pair of geeky glasses with a black rim to achieve the effect. This particular style can be sported even by those who do not have power in their eyes by opting for powerless glasses. You can add a black belt and black wrist watch to complete the ensemble.
Glamcheck's Rocking Tip:
You can skip the geeky glasses and apply a bit more makeup if you want denim chic instead of a denim geek look.
Image: Shutterstock